Winter 2019

In this issue
Thank You for a Fabulous Year!
There are so many reasons why we're passionate about what we do, but the main reason is that planning amazing events makes us happy. Whether we're talking a bride through menu options or going over a final countdown checklist with a conference host, we love having the answers, offering solutions and smoothing out the wrinkles.
And we couldn't have all this fun without you! Thank you for a wonderful 2018 filled with love, learning and memorable moments. We're excited for a new year filled with fresh opportunities to connect, create and collaborate.
Happy New Year from all of us at Conferences and Event Services.
New Spring Catering Menu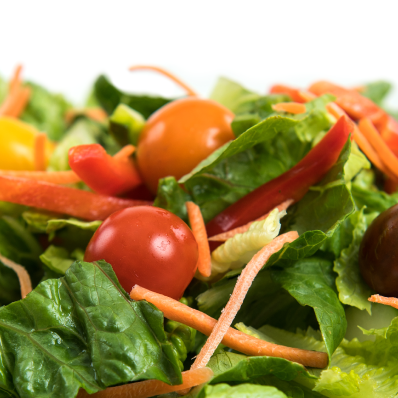 Great news! In February M|Catering is launching their amazing spring catering menu and it is delicious! The spring menu is overflowing with new foods and flavors, including an expanded list of vegan and vegetarian dishes. And they've designed a new "Build Your Own Buffet" option that invites you to mix and match your favorites from a list of entrees and sides.
M|Catering has also created an exciting international buffet menu inspired by the M Dining Global Chef Series. The Global Chef Series welcomes notable chefs from around the world to visit U-M and share their authentic cuisine. M|Catering, inspired by the visiting chefs, has carefully crafted delicious international meals and, in a nod to their origin, named each option after a famous bridge.
We're confident that these new offerings will perfectly complement any meeting, conference or special event. Sign up to be notified when the menu launches.
It's All About Organization: Conference Registration Tips
Conference registration can be a bit overwhelming. But it doesn't have to be. If you're looking for tips that will lead you from the pre-planning stage through to the event, Julie Marra has written a fantastic article with step-by-step suggestions to keep your conference on track. Take a look at the list. If it starts to feel a bit overwhelming, don't worry! We are happy to help out with registration, payment management, or any other piece of the puzzle. Or let us do it all.
Learn More About Our Registration Services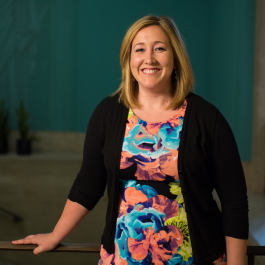 Julie Marra is the Associate Director of Conference & Event Services. Her responsibilities include organization, planning and leadership. Before joining CES in 2004, Julie worked in residence life management and business development for the U.S. Olympic Committee. She received her master's degree in Sports Business Administration from the University of Central Missouri.
Conferences with Impact: It's What We Do!

You're thinking about hosting a conference. Or you're in the middle of planning and you need more hands. Or you're stuck on how to securely handle participant payments. Or you just need someone to manage onsite registration.
Whether your needs are small and immediate or gigantic and two years out – on campus or off – we offer an exhaustive list of services. We can coordinate any or all components of your conference, from start to finish.
Budgeting, Financial Services and Accounting
Event Planning and Program Support
Registration
Onsite Staffing and Management
Food and Catering
Transportation and Travel
Accommodations
For a complete list of the 11 ways we can help with your next conference, check out our webpage. Or just give us a call at 734-764-2000.
November Facts and Snacks Recap

We are happy to report that we enjoyed another full house at our latest Facts & Snacks event, held on November 1st at Palmer Commons.
Our Director, Elaine Hanke led a panel discussion on conferences and registrations with support from our Associate Director, Julie Marra. After introductory remarks, they both fielded questions from the audience. Our attendees asked a lot of pertinent questions on a wide variety of topics including working with our preferred vendors, how to handle "no shows" and registration staffing. If you weren't able to make the event, you'll find the list of questions (and our answers) here.
After the panel, we broke out into smaller table discussions that focused on a variety of topics: catering, conferences, sustainability, how to create a memorable event, alternative campus meeting spaces and summer programs.
Thank you to all who attended. It's your participation that makes these events successful.
Register for February Facts and Snacks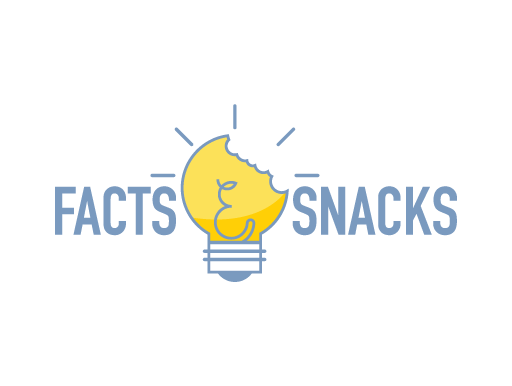 Register now!
Thursday, February 21st
8:00 – 9:30 a.m.
Michigan League Ballroom, Michigan League
Enjoy complimentary refreshments while you learn about the Michigan Union renovation. We've invited Susan Pile, Senior Director University Unions and Auxiliary Services, to speak with us about:
Highlights of the renovation
Plans for reopening
How to book rooms in the new Union
In the second half of the presentation, Nancy Harper, our Assistant Director of Sales, and Lindsay Sorgenfrei, our Assistant Director of Events, will share insider tips on booking events in alternative venues.
And, as always, we will conclude by breaking up in to round tables to discuss a variety of subjects including new trends, catering secrets, and how to host an event with alcohol on campus.
Won't you join us? Register now! Space is limited.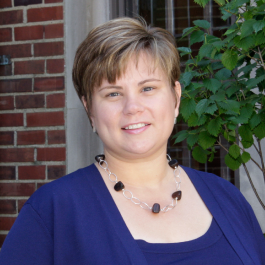 Presenter
Susan Pile
Senior Director University Unions and Auxiliary Services
Susan joined the University of Michigan in 2004, as the University Unions Director of Arts & Programs. In 2015, Susan was selected to be the Senior Director for University Unions and Auxiliary Services at the University of Michigan. In this role, Susan is responsible for three student unions, an academic conference facility, a student art production facility, campus conference and event services, the Center for Campus Involvement, and campus information services. She is also currently leading an $85 million renovation to the historic Michigan Union.
Presenter
Nancy Harper
Assistant Director of Sales, Conference & Event Services
Nancy's background is rich in hospitality, sales and marketing, food services and hotel and restaurant management. Her practical experience with weddings, social events, business meetings and conferences is invaluable, both to the Conference & Event Services team and to the clients we serve, whether they are wedding parties, conference planners or university departments. Nancy has worked with CES since 2004 and now guides the sales and marketing efforts for Conference & Event Services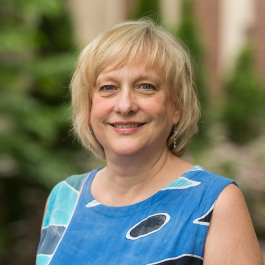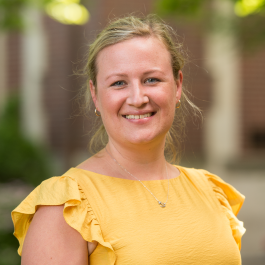 Presenter
Lindsay Sorgenfrei
Assistant Director of Events, Conference & Event Services
In 2003, Lindsay joined the Michigan League catering staff as a waitperson and learned the catering business "from the plate up." She served as a student catering supervisor, receptionist, and special events coordinator before being promoted to Assistant Director of Events in 2014. Lindsay attended Eastern Michigan University.
Hosting A Green Event?
Each of us has a part to play in sustainability. That's why the demand for sustainably minded events continues to increase. With service at the forefront, our event specialist Claire Leigh-Monstevens attended a Sustainable Event Professionals certification course taught by the Events Industry Council. Having completed the coursework, Claire is now a certified expert on planning sustainable on-campus events. Whether you're hoping to go zero waste or focusing on a local menu, Claire will be here to answer questions and handle all the green details.
Intern Housing for Summer

The University is full of fantastic programs that happen over the summer. Students and professionals come from all over the country (and the world) to participate in internships, summer programs and research opportunities.
Conference and Event Services is happy to offer on-campus, short-term intern housing for visitors to U-M and Ann Arbor. Choose from furnished one- and two-bedroom apartments located on North Campus in Northwood III. We take care of all the details, visitors just show up ready to enjoy an Ann Arbor summer.
Apartments are available from May 26 through August 11. Leases can be for as little as 30 days or for the entire summer. We are happy to work with your specific needs.
For more information, visit our website, send us an inquiry or contact us at 734-764-2000.
The Michigan League Wins Wedding Awards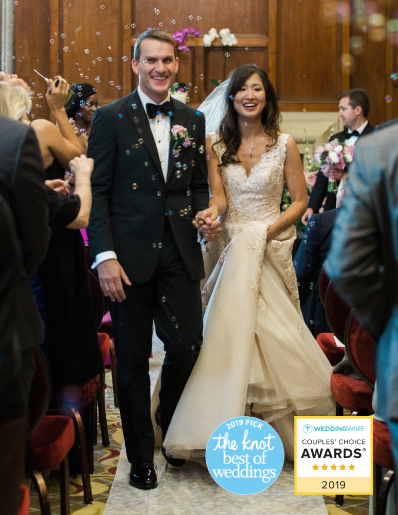 We're excited to announce that the Michigan League was selected as a 2019 winner in The Knot Best of Weddings. Best of Weddings is a prestigious award that represents the highest-rated wedding professionals as reviewed by real couples, their families and weddings guests. This is the third year in a row that the Michigan League was awarded this honor.
And, for the second year running, the League was also named winner of the 2019 WeddingWire Couples' Choice Awards in Ann Arbor. When choosing their winners, WeddingWire looks for superior professionalism, responsiveness, service and quality which is evaluated, in part, by feedback from newlyweds.
"The Michigan League is a unique venue that holds a special place in the hearts of many of our guests," says Barbara Niemi, Associate Director of Conferences and Event Services. "The arched ceilings and leaded glass windows of the Michigan League provide a romantic backdrop to the more than 70 wedding events held on campus each year."
We couldn't've been granted these honors without our fantastic partners at M|Catering. Whether it's a strolling dinner, a four-course feast or a vegetarian buffet, M|Catering handles wedding menus with elegance and excellence.
Visit our website to learn more about our wedding services.
Featured Recipe
Roasted Sweet Potato, Michigan Corn, Jackfruit Salad with Sambal Dressing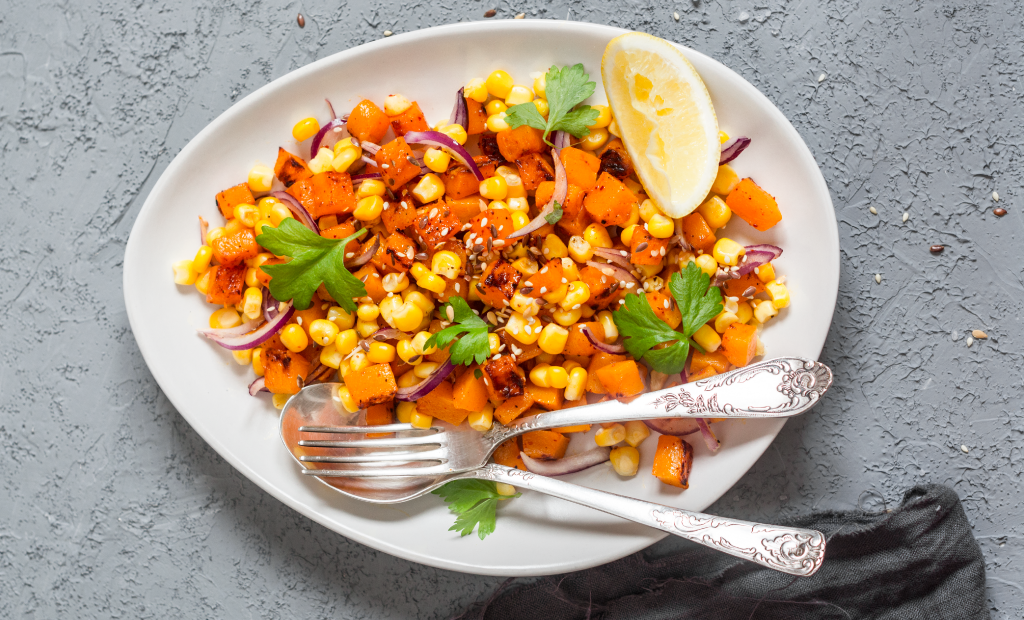 Sweet potatoes are a great source of Vitamin C and Vitamin A, and they're loaded with other nutrients, as well. Try this hearty, comfort-food salad that is sweet and surprisingly refreshing. We think you'll find it's a delight during dark winter days.
Executive M|Dining Catering Chef Russ Palmer created this recipe to align with the goals of Menus of Change, a plantbased diet initiative created by the Culinary Institute of America. Menus of Change proposes 24 sustainable ways to support a diet that is high in plant-based proteins and reduces greenhouse gas emissions.
Ingredients
3 cups diced sweet potatoes
1 cup corn off the cob
1 cup shredded jackfruit
1/4 cup chopped cilantro – plus sprigs for garnish
1 Tbsp sesame seeds
1 Tbsp sambal chili paste
2 Tbsp red wine vinegar
2 Tbsp honey
1/4 cup + 1 Tbsp canola oil
2 Tbsp soy sauce
2 tsp salt
Toss the sweet potatoes in the 1 tbsp of canola and 1 tsp of salt. Roast in the oven on a sheet pan at 350 degrees for 30 minutes or until golden brown and tender. Allow the sweet potatoes to cool completely.
Mix the sweet potatoes with the corn, jackfruit, sesame seeds and cilantro.
Combine the chili paste, vinegar, honey, and soy sauce in a blender. While blending slowly add the rest of the canola oil into the mixture to emulsify completely
Combine the dressing with the sweet potato mixture and season with the rest of the salt.
Place the salad on a plate and garnish with a few sprigs of whole cilantro and a teaspoon of sesame seeds. If you have black and white sesame seeds, they add a beautiful color contrast.