Summer 2018 Newsletter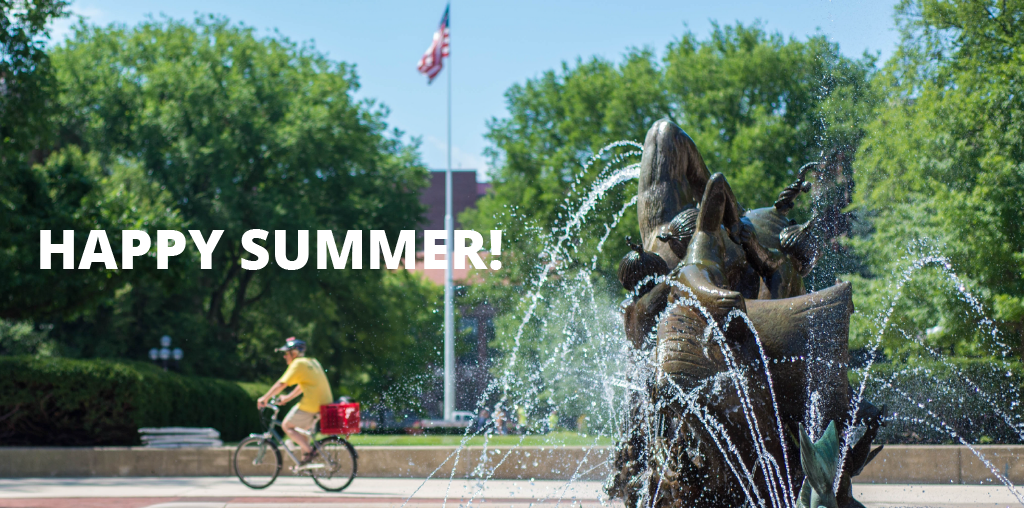 In this issue

Expert Advice
10 Tips for Flawless Conference Registration
By Julie Marra
The registration process is the first impression you'll make on your conference attendees, so it's important to get it
right, right from the start. Here are ten key components for flawless conference registration.
Identify all the information you'll need to collect from each registrant. Of course, you'll want all the basic contact information, but you'll also need payment methods, which sessions they'll attend, etc.
Define all the registration options you'll offer, such as full-conference, day-by-day, special events and optional excursions and how much you'll charge for each.
Decide on the best payment methods and if/how you can manage each one securely.
Set your policies and fees for cancellations, changes and no-shows. How will you make refunds?
Create an online registration page that clearly presents all of the above, collect registration information and process payments.
Think about how you'll collect registration information from non-paying participants (guests and speakers, for example).
Prepare and train your staff to confidently and efficiently answer registration questions. Calls will start coming in the day registration opens and won't stop until after the conference closes.
Identify your reporting needs and design your reports. Examples might include a list of attendees with dietary needs, session counts, RSVPs, etc.
Create name badges, purchase lanyards and giveaways, generate registration lists, and train your staff for on-site registration.
Host the registration table.
You already have a full-time job, so if you're wondering how to make this happen, call us. Conference & Event Services can handle any or all of your registration needs, from day-of registration staffing to secure payment management to the complete package. Pricing begins at just $20 per registrant. This small cost can be built into your registration fee so there are no out-of-pocket expenses for you AND you get a tidy registration process in return. Easy and worry-free.
To learn more, give us a call. Conference planning and management: It's what we do.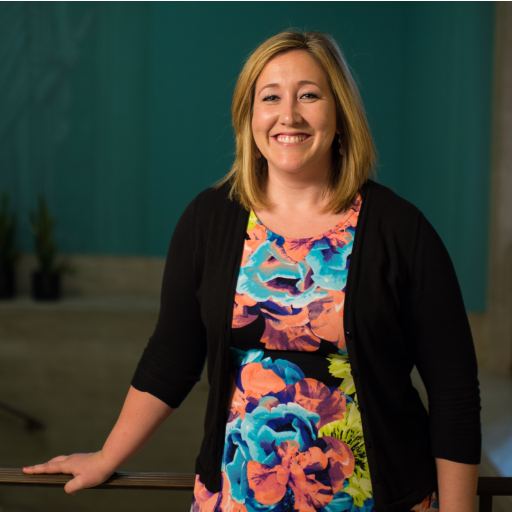 Julie received her undergraduate degree from Kansas Wesleyan University and her Graduate degree in Sports Business Administration from University of Central Missouri. Before coming to U‑M in 2014, Julie worked at the United States Olympic Committee for six years working in a variety of roles that ranged from Residence Life Management to Business Development Manager.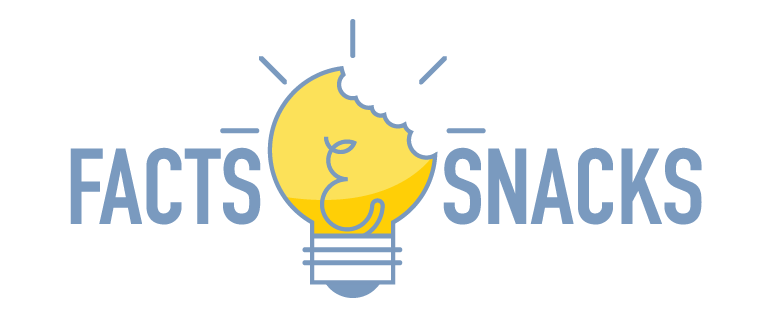 Let's Talk Event Planning
August 9, 2018
8:00 to 9:30 a.m.
Vandenberg Room, The Michigan League

Start your day with a complimentary continental breakfast and some practical how-to information for planning your next event. Our special guests, Autumn Battin-Flores, Associate Director of Dining Services, Keith Soster, Director of Student Engagement and Sustainability, and Barb Niemi, Associate Director for Event Operations, will discuss:
how to prepare for your next catered event using zero waste,
sustainable ideas for any sized events, and
resources that U-M/CES provide.
Bring your questions! We will finish up with round table discussions on select topics that will help you as you plan your next events.
Please register by August 2, 2018. See you on the 9th!
Out-of-Town Success Story
When:
July 11 & 12, 2018
Where:
National Library of Medicine, Bethesda, Maryland
Sponsors:
National Library of Medicine and University of Michigan,Department of Learning Health Science
Nearly 150 researchers, doctors and academicians from the United States and Great Britain gathered to discuss technical, policy and legal challenges and Conference and Event Services (CES) was there to help make it happen!
The event was co-sponsored by the National Library of Medicine and the University of Michigan. Lisa Ferguson, the program manager at U-M's Department of Learning Health Science, began working with CES in January 2018 to prepare for the event. "We did not have the resources to build a robust registration site, so Conferences & Events used their technology and resources to create a customized registration site for us. They provided excellent support throughout the advance registration phase as well as on-site coordination in Bethesda."
The registration site included detailed information on the conference with links to helpful information, travel information, videos and a secure registration/payment portal. In addition to registration support, CES coordinated hotels, catering, shuttles, A/V needs, room arrangements, security arrangements for the U.S. government site, and participant packets.
If you are planning a conference — on campus, off site or across the country — contact us to learn how we can help. We'll be there for you!

Bringing the World to Ann Arbor
The 41st International ACM SIGIR Conference on Research and Development in Information Retrieval was held on Michigan's campus in early July. The 750 attendees who visited the University of Michigan were researchers from national and international colleges and universities.
Registrants were housed at North Quad and in area hotels.
General sessions were held at Rackham, with technical sessions and poster exhibits at the Michigan League and Lydia Mendelssohn Theater.
Coffee breaks and box lunches were provided by Michigan Catering; a dinner at UMMA was catered by Moveable Feast; and attendees enjoyed dining at local Ann Arbor restaurants.
Attendees spent an evening at the Henry Ford Museum, with dinner at the Ford Conference Center.
Conference & Event Services was pleased to provide on-campus housing coordination, venue rentals, conference management services, on-site registration, and transportation coordination.
Planning a conference or special event? Talk to us. 734-764-2000

We're a Certified One-Stop Shop (and why it matters).
We're proud to announce that Conference & Event Services has been certified as an official "One-Stop Shop." What does that mean to you? Plenty!
You or your event planner will have one CES contact for securing all university services.
One contract will cover all university services.
You'll receive just one itemized bill for all university services.
Typical "one-stop" services can include:
Developing an event timeline and budget,
Coordinating with key stakeholders, exhibitors and vendors,
Marketing and communication ideas,
Lodging, venues and logistics/technical needs,
Planning social events, side trips and fun things to do, and
Managing financial transactions and registration methods.
The certification was awarded by the Association of Collegiate Conference and Event Directors – International and is accepted industry-wide as a way to identify and define campus venues and to ensure an effective and convenient planning atmosphere.
Way to go, team!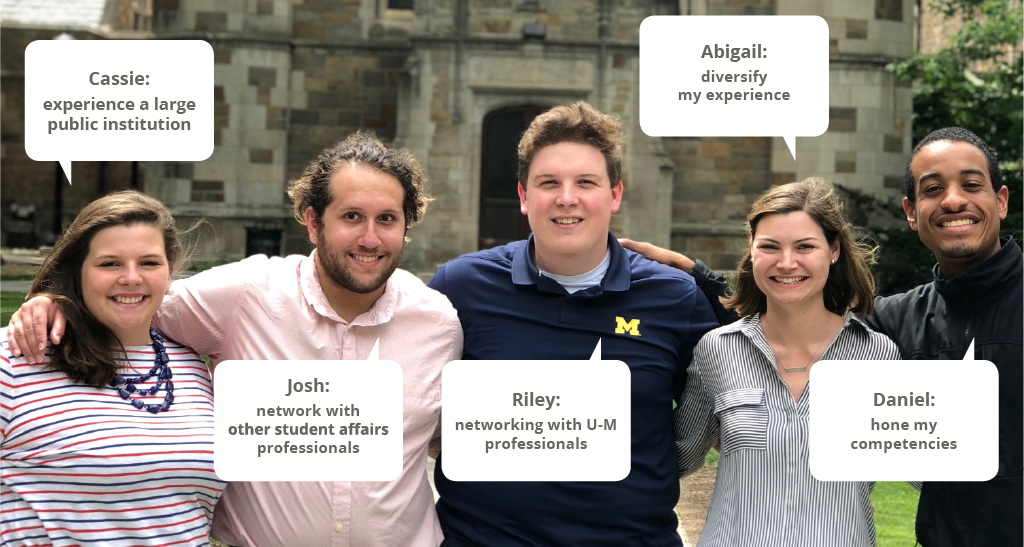 Hello from Our Summer Interns
"We're excited to be working with Conference & Event Services for ten weeks this summer and looking forward to learning all about the planning and logistics that go into summer camps and conferences at Michigan. We really appreciate the hands-on experience."
From left to right: Cassie Govert, Indiana University – Bloomington; Josh Matos, Iowa State University; Riley Keffer, Slippery Rock University; Abigail Margulies, St. Louis University; Daniel Watt, University of Miami
Welcome to Michigan! We're glad you're here.

Follow Us On Instagram
Follow us for ideas and see what's happening at special events across the U-M campus! @mgoblueevents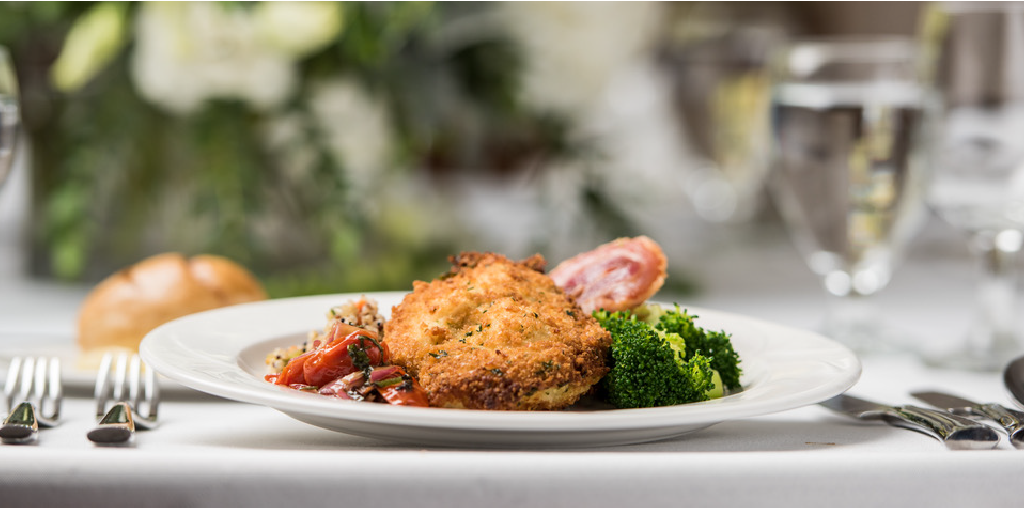 M|Catering Featured Recipe
Asiago-Crusted Chicken Breast with Tomato Relish
Serves 6
Tomato Relish
1.5 pints cherry/grape tomatoes
½ red onion, in very small dice
¼ cup fresh basil, julienned
1 oz. balsamic vinegar
1 tbsp minced garlic
3 oz. olive oil
salt and pepper to taste
Chicken
6 boneless skinless chicken breasts (6 oz.)
salt and pepper
1 cup flour for dredging
6 oz panko breadcrumbs
4 oz. shredded asiago cheese
1 tbsp chopped fresh parsley
1 tbsp chopped fresh thyme
1 tbsp chopped fresh oregano
1 tbsp garlic powder
4 whole eggs, whisked
¼ cup olive oil
Preheat oven to 350 degrees. Rinse chicken breasts and pat dry. In a food processor, combine breadcrumbs, cheese, herbs and garlic powder. Blend until all ingredients are incorporated.
In three pie pans or plates, set up your breading station: flour in one pan, whisked eggs in another and the breadcrumb mixture in the third. Season the chicken with salt and pepper. Dredge chicken in flour and shake off excess. Dip into eggs and then in the breadcrumb mixture. Cover chicken completely and pat firmly so the breading sticks. Remove from mixture and set aside.
Heat sauté pan for 1 minute and add oil. When oil is "hot" (test by dropping a few breadcrumbs in to see if they sizzle), add chicken and sauté until golden brown. Remove from oil and place on a baking sheet with a rack. Bake in 350 degree oven until internal temperature reaches 165 degrees, about 15 minutes.
Meanwhile, wash, dry and quarter the tomatoes. Add the diced onion, julienned basil, minced garlic and all remaining relish ingredients. Season with salt and pepper. Refrigerate.
Remove chicken from oven. Top with relish.
Serving suggestion:
For a colorful plate, pair the chicken with smashed redskins or rice pilaf and a fresh green vegetable.