Spring 2022 Newsletter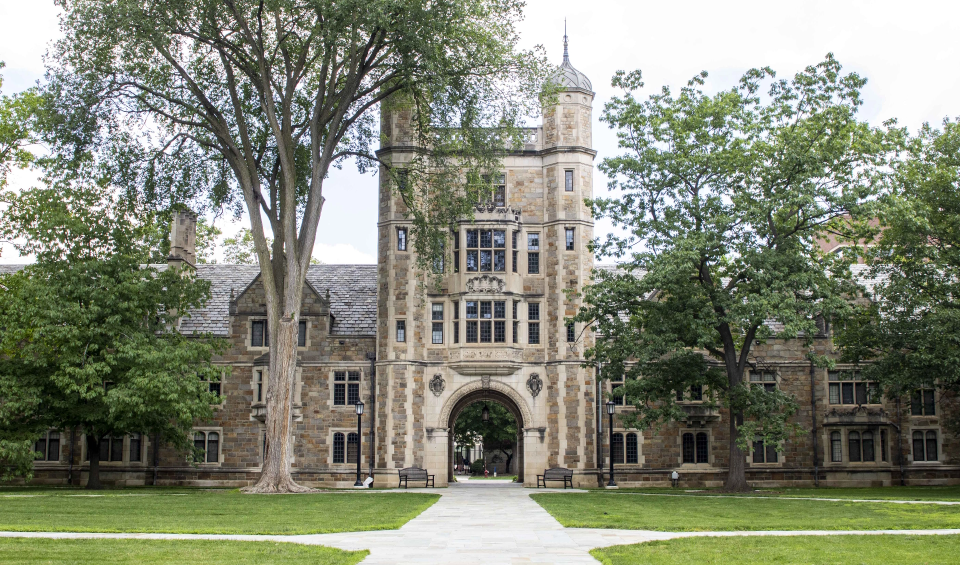 In this issue
---
Wedding Tasting Recap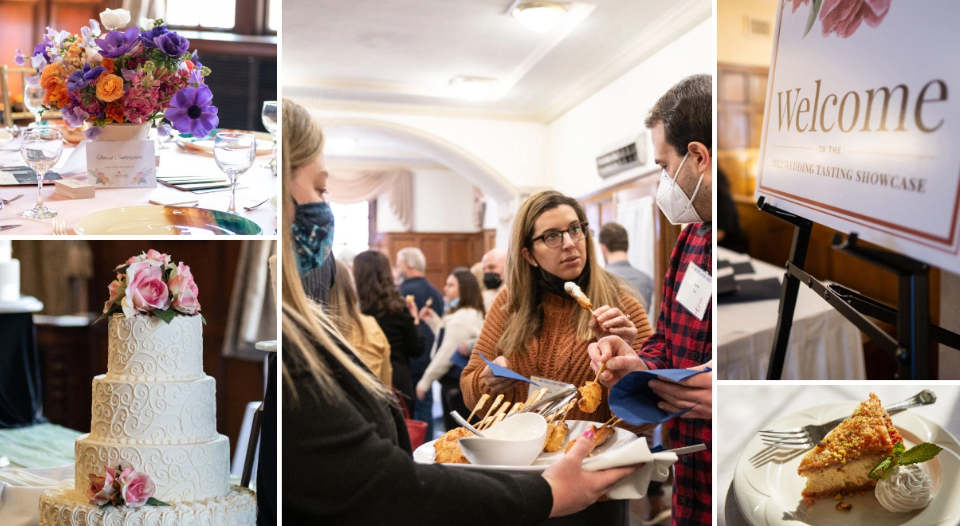 On Sunday, February 27, CES team members partnered with Michigan Catering to host our annual Wedding Tasting. Twenty-seven couples along with their families and friends gathered at the Michigan League to try a variety of dishes prepared by Michigan Catering. Our Event Managers also had the opportunity to meet with the couples and talk about their special day.
Tastings featured over ten different appetizers, sixteen entrees including scallops, lamb, and vegan dishes, and an assortment of mini desserts and decadent cake samples from local bakeries.
Specialty vendors were onsite to share information about the Inn at the Michigan League, linen and table decor services, and photo booths. Couples also enjoyed music from the Midtown Strings and local DJ, The Block Party, while they sampled their tastings.
We wish all of our couples the best on their special day! And a big thanks to everyone who made the event a success.
---
Michigan Catering News
We're here to make your event planning experience as seamless as possible. That's why we're thrilled to announce that a new Michigan Catering website is coming soon!
The new website features a vibrant gallery of mouth-watering images along with personal touches like client testimonials and employee bios. And the menu is reconfigured to make it easier to plan your event. Visitors can navigate between various event categories and submenus, see allergen information, review pricing, and more.
Devon Janks, the director of Catering Operations, is thrilled with the new site. "The photography is beautiful," she says. "And we're so excited to be able to showcase our chefs and staff. Plus the menu is so easy to navigate."
That's not all! Wish you could create your dream menu right from home? You're in for a treat! Our partners are working behind the scenes to finalize a fully-functional menu that will allow you to customize selections, filter by dietary restrictions, project costs based on number of guests, and much, much more.
We can't wait to launch this new online experience soon. And a special thanks to our talented partners who are working diligently to make it all possible: Michigan Catering and Student Life Communications, Marketing and Design.
---
How to Budget for Your Event
Expenses can quickly add up when hosting a conference or event—from catering to speaker fees to the venue. With a little careful planning, you can check off all of your wants and needs and still manage your costs.
As you are considering your budget, keep these tips in mind:
Prepare an accurate headcount. A realistic guest list is important so all other expenses that are connected with running an event are accurately projected, too. Costs like venue reservations, hotel fees, food, speakers, materials, give-aways, and more.
Figure your baseline budget. Add up the expenses mentioned above. When you land on that figure, divide it between the number of guests you expect to attend (fixed expenses divided by total number of guests). This is your baseline budget.
For example, if your costs are $30,000 and you expect 150 guests, your baseline budget will be $200 per guest.
Expect the unexpected. Because events are unpredictable, take into account last minute cancellations, last minute catering add-ons, an additional need for staff, and other unexpected costs. To allow for those, we recommend that you build another 10% to 15% into your baseline budget to reflect hidden costs that could arise.
For example, if you add another 15% to your baseline of $30,000 from above, you end up with $34,500 or $230 per person. This is your breakeven registration cost per guest.
Consider all-in-one pricing. Once you have your fees calculated, offer your attendees one price that includes the cost to attend, processing and registration fees, credit card fees, and more. And avoid tacking on additional fees at check out. Your transparency will strengthen your brand and help your attendees' budget. It just might help your bottom line, too!
Create flexible timelines. Post-pandemic trends show that attendees prefer committing to events as close to the event date as possible. While your 'early bird' discount may have been scheduled out at 3 months previously, now 45 days and even 30 days is the new 60. So adjusting due dates can drive overall attendance for your event and result in fewer cancellations. (Also remember to take into account the due dates provided by your vendors!)
Be clear about cancellation policies. Your excellent event content will drive your audience to consider registering, but providing transparent cancellation policies will make them more comfortable with following through.
Learn more about how we can help with registration for your event.
Myth vs Fact: Online Registrations
MYTH:
My unit and/or I can collect deposits, registration fees and other payments for my university sponsored event.
Fact:
The U-M Treasury Office does not permit payment using Venmo, PayPal, or even checks. You must use a secure, treasury-certified entity to collect all funds. If you don't use a treasury-certified entity, your funds and registrations may not be processed. Also, if you host a social event that serves alcohol, there are important requirements that must be met before you advertise your event or collect any fees.
CES provides registration assistance that is approved by the U-M Treasury. Just Contact us to discuss our offerings and services.
---
August Facts & Snacks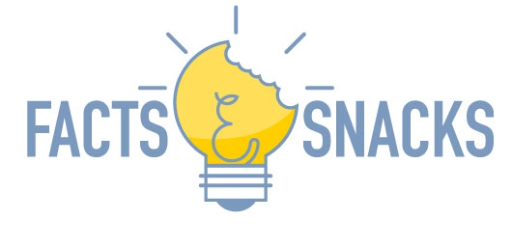 Thursday, August 18, 2022 Rogel Ballroom | Michigan Union 8:30-10:00am
Save the date for our August Facts & Snacks! Invites will be sent out in the near future. In the meantime, we would love to hear from you on the topics you'd like to see covered.
We hope to see you soon!
---
Tips for Effective Meetings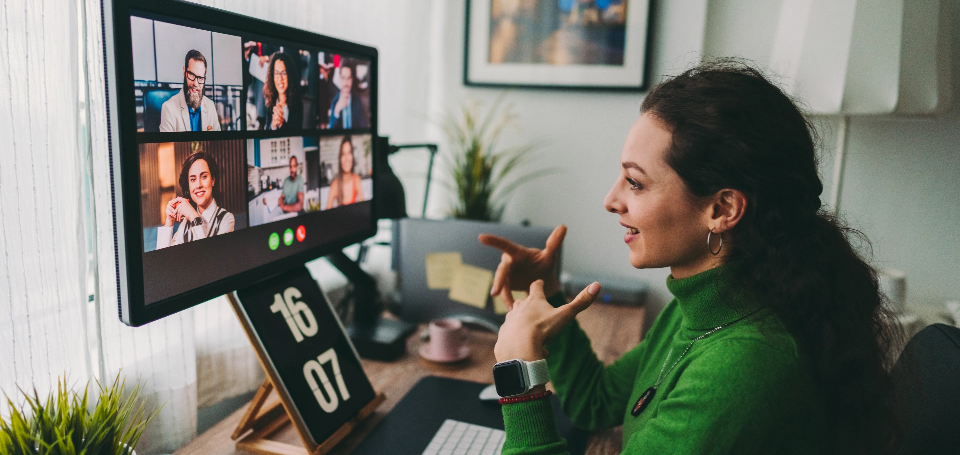 If you're like most people, you need to pack a lot into your work day. Your time is valuable, and how you spend it can make a big difference in your productivity. Whether you're staying busy connecting with clients or regrouping regularly with your team, it's important to hold efficient, effective meetings and make the most of everyone's time. Here are a few tips to consider before planning your next meeting.
Follow an agenda.
Stepping into a meeting without a clear objective or goal is a recipe for failure. Try creating an agenda in advance that includes attendee names, meeting objectives and topics, and any other background information or assets.
Invite fewer attendees.
Keep attendees to a minimum so you're better able to meet the objectives and goals. If you're meeting in person, have someone take notes so all team members can be updated. For virtual gatherings, you can easily record the meeting on Zoom so everyone has access to the information.
Keep meetings short.
Start by blocking out a reasonable amount of time so participants don't have an option to veer off course with long, drawn-out conversations. And if you've already considered tips #1 and #2, you're highly likely to hold a short yet productive meeting.
Stay focused.
Whether you're hosting a meeting in person or online, it's important not to multitask. Not only does this help promote productivity, it encourages participants not to check emails and work on projects during the meeting.
Follow up.
Sometimes we just can't cover everything. Other times we can't remember what we did cover or we think of questions after the meeting. Consider sending a quick follow-up email to provide a brief summary and welcome any lingering questions.
We hope these suggestions help to boost productivity in your upcoming meetings! Still need help? Contact us!
---
New Staff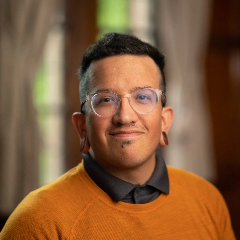 Jasen Nieves-Herrera steps in to the position of Conference and Summer Operations Manager with over 10 years of experience in student affairs and university housing. Most recently, Jasen served as assistant director for residential operations at Pacific Lutheran University. He was also a residence director at Syracuse University and, prior to that, graduate assistant hall director at Western Michigan University. WMU is also where Jasen completed his bachelor's and master's degrees in business administration. Jasen and his family currently reside in Ann Arbor. When he's not at work, you can find him spending time with his family or training for his next marathon.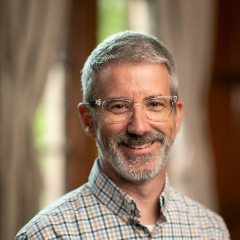 Mike Hill joins Conference & Event Services with 27 years of experience in the education industry. He served as an educator for Saline Area Schools and as an LEO intermittent lecturer with the Comprehensive Studies Program at U-M. In his current role as Conference and Summer Operations Manager, Mike oversees conferences as well as the execution of summer programs on campus. A graduate of U-M, Mike holds master's degrees in education and English, and bachelor's degrees in English and communications. When he's not at work, Mike enjoys downhill skiing, reading crime fiction, rooting for U-M sports, studying film history, and attending his daughters' high school theater and sporting events.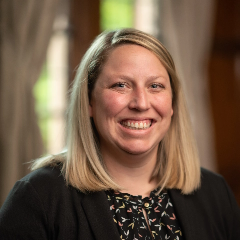 Alyssa Watson comes to Conference & Event Services with over 15 years in the events industry. Prior to joining CES, she served as the director of First-Year Experience at Madonna University, and also spent time in management at Wayne State University and Arizona Outback Adventures. In her current role as Assistant Director of Conferences & Summer Operations, Alyssa oversees staff and the execution of conferences and summer programs. A graduate of Northern Michigan University, she is currently pursuing her MBA at Wayne State. When not at work, you can find Alyssa spending time outdoors with her husband and dog, hiking, mountain biking, reading, Olympic weightlifting and, most recently, cross-stitching.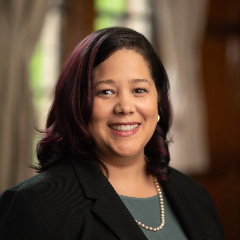 Caroline Clark joins Conference & Events Services with 17 years of professional experience. Prior to joining CES as Conference and Events Manager, Caroline worked in patient services for Michigan Medicine, in management for the Polo Fields Golf & Country Club and Alexander's Land and Sea Grill, and with the catering team for Evans Street Station and Glass House Cafe. She studied environmental science at Eastern Michigan University and holds a Manage First certification in hospitality and restaurant management, customer service, and restaurant marketing. Caroline currently resides in Brighton and, when not at work, you can find her cooking, baking, and spending time with her two children.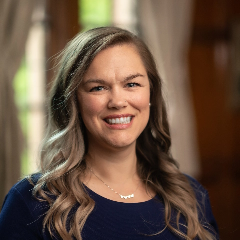 Amy Barnhart brings 18 years of experience to her position as Associate Director of Conferences & Summer Operations. She holds a bachelor's in sports medicine, a master's in student personnel in higher education, and is a PhD candidate in educational leadership. Prior to joining Conference & Event Services, Amy was the assistant director and area coordinator for Michigan Housing, coordinator for Orientation & Transition Programs and area complex director at Eastern Michigan University, and hall director at Alma College. Amy currently resides in Livonia. When not at work, you can find her camping, hiking, doing yoga, visiting museums, and spending time with her partner, three kids, and dog.
---
Congratulations!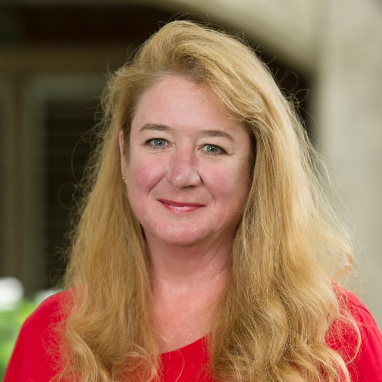 Eileen Shields
After 41 years of dedicated service at the University Michigan, Eileen Shields of Conference & Event Services set off into retirement on April 8. Before arriving at CES where she worked for over 13 years, Eileen attended the Culinary Institute of America in New York. Some highlights of her career include:
Chef at La Becasse
Personal and Special Events Chef at the U-M Presidents' House
Production Supervisor and Food & Beverage Manager at the U-M Executive Residence
Service Supervisor for The Lawyer's Club
Conference Manager of the National Training Institute
And, of course, Events Manager for Conference & Event Services
Eileen will be greatly missed and her contributions to the university will always be remembered. She plans to stay busy in retirement spending time with her dog Shaggy and enjoying lazy days by the lake.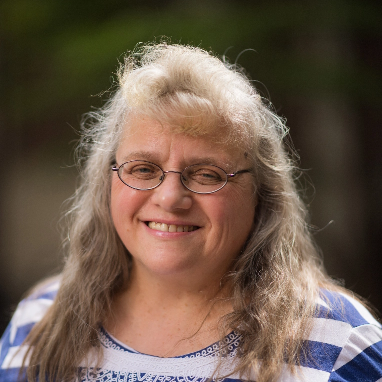 Julia Fituch
Julia Fituch arrived at U-M in 1984 to pursue graduate studies and a teaching certificate. Shortly after obtaining her master's degree in applied linguistics in 1986, she began working for U-M. Some highlights of her career include:
Developing and working for the Family Housing Language Program
Developing and overseeing Language and Cultural Programs for University Housing Residence Education
Conference Manager for Conference & Event Services
Event Manager for Conference & Event Services
Julia will be remembered for the thousands of events she planned including: Campus Day Events, Parent Orientation Luncheons, Blood Drives, Rotary Luncheons, and Panhellenic Association events. She recently retired on May 31 after 38 years of dedicated service at the university.
On behalf of the Conference and Event Services team and the many university members that worked with Eileen and Julia, please join us in wishing them the happiest and healthiest of retirements!
---
Room Rental Fees and A/V Rates
Due to rising labor and operational costs, some CES services and University Unions room fees will increase on July 1, 2022. Pricing will be updated on the CES website once the new rates are in effect. Please note that pricing for any previously reserved service and space will be honored, even if the service date occurs after July 1. Your event manager will be happy to answer any questions and looks forward to working with you!
---
Featured Recipe
Blackbean Cilantro Lime Jicama Salad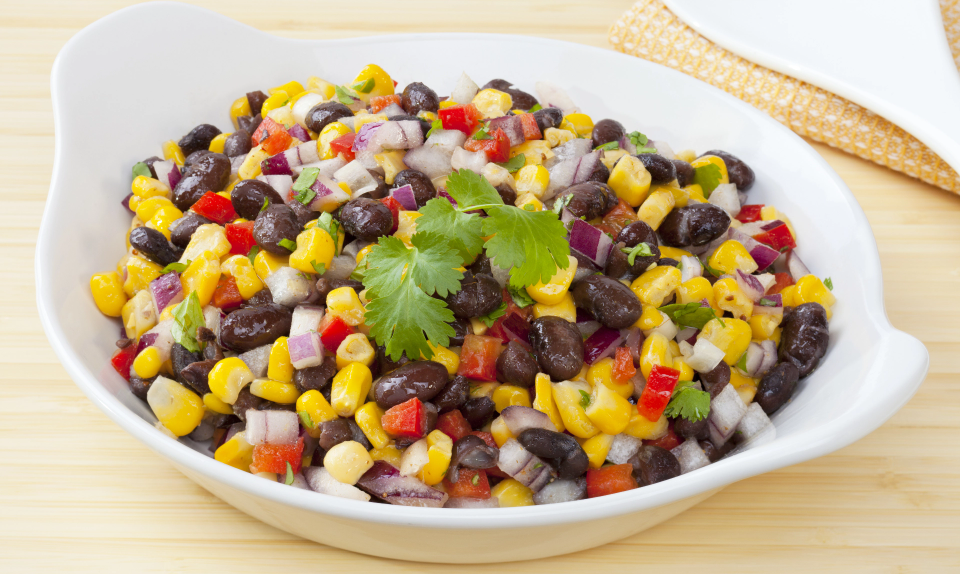 The bright flavors and colors in this refreshing salad are perfect for a backyard barbecue or nutritious side dish at home. Make it your own with favorite garnishes like sliced avocado, tortilla chips, and extra cilantro. Most of all, just have fun with it and enjoy!
Yield: 4 cups Cook time:
45 minutes
Ingredients
1 pound pasta (avoid long noodles)
1 small can black beans, drained and rinsed
1 cup sliced jicama
½ cup sliced red bell pepper
¼ cup sliced red onion
⅓ cup sliced black olives (buy pre-sliced)
4 tablespoons + 1 tablespoon chopped cilantro
¼ cup lime juice
1 cup queso fresco, crumbled
1 tablespoon sea salt
¼ teaspoon black pepper
½ cup light olive oil
1-2 teaspoons Cholula hot sauce
Directions
Start by preparing your vegetables. Slice the red bell pepper and red onion. Peel the jicama and slice into circles, then into strips ¼ inch thick and 2 inches long. Chop 1 tablespoon cilantro lightly so as to reduce the amount of bruising. Set vegetables aside.
Add the remaining 4 tablespoons of cilantro, lime juice, and a touch of sea salt to a blender and puree. While pureeing, begin adding the olive oil slowly to emulsify together. Once blended, remove and pour into a small container. Set aside.
Cook the pasta, drain, and chill under running water. Continue chilling in the refrigerator until you're ready to mix everything together.
Crumble the queso fresco into a large bowl. Add the black beans, black olives, and chopped vegetables. Top with the pasta and pour the dressing you set aside over everything and give the mixture a toss. Add salt & pepper to taste and finish with a splash of hot sauce.
Serve in a colorful bowl and enjoy!
---
Want more great tips, tricks and inside information from Conference and Event Services? Visit our newsletter archive!