Fall 2020 Newsletter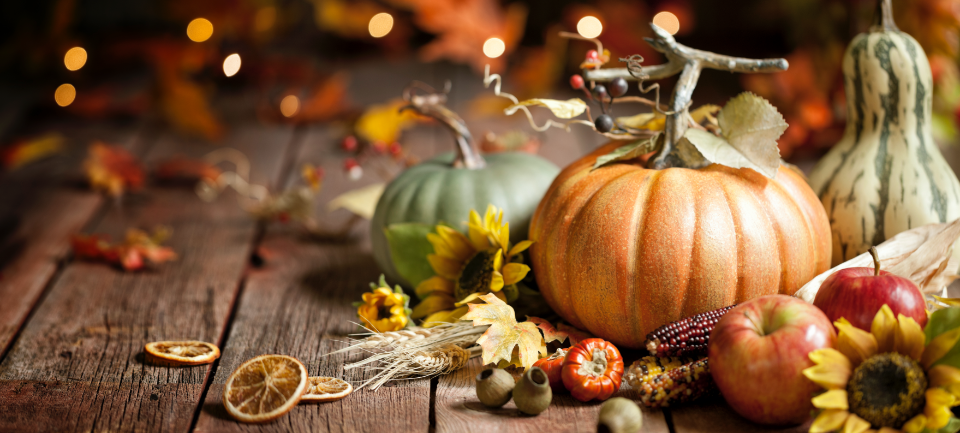 In this Issue
---
Virtual Conference Management Services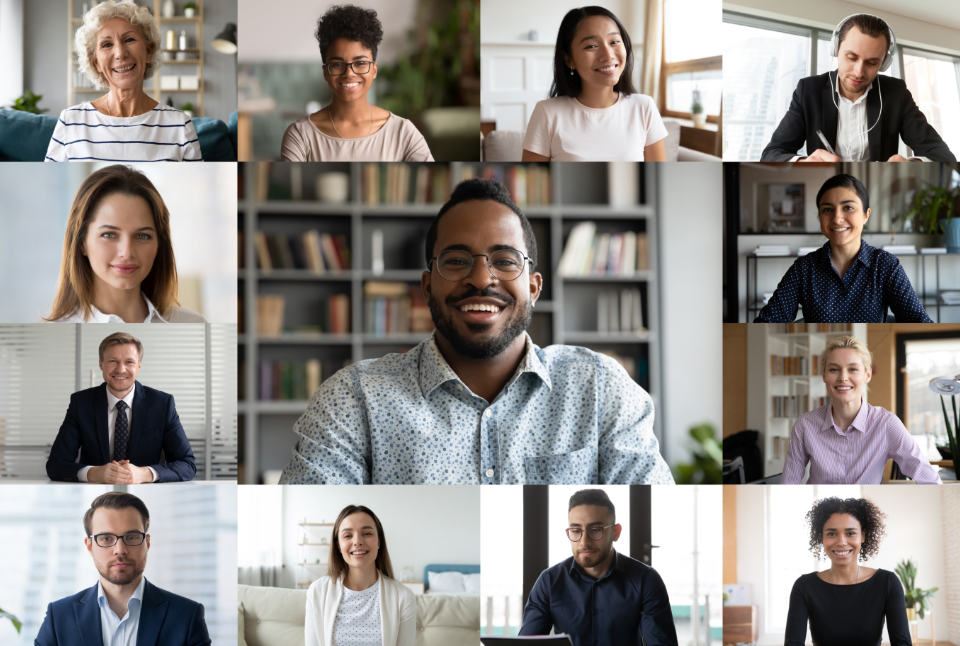 Do you miss the excitement of face-to-face meetings? Are you starting to experience Zoom fatigue? Keep your virtual meetings interesting with the new offerings we've added to our conference management services.
Our team will ensure your event is planned and choreographed down to every detail. In addition to helping with registration, we can provide you with best practices for delivering an effective and engaging presentation—and you can rest easy knowing your attendees will be impressed and want to register for more events.
We're excited to work with you to make your virtual experience a success. Contact us and let us know how we can help with your next conference or event.
---
The Latest on Campus Policies
Have questions about policies for events, meetings, catering and more? We're keeping up-to-date on the most current university and state of Michigan guidelines. And if we don't have the answer to your question, we'll find it. Reach out any time. We're just a phone call or email away.
734-764-2000
conferences@umich.edu
conferences.umich.edu
---
Catering to Go
Catering to Go is open and ready to assist with your event—no matter how big or small!
Choose boxed lunch options like premium sandwiches and fresh salads to keep your meeting attendees socially distanced and safe. Or order a tray of packaged goodies for your office team to enjoy throughout the day. And take advantage of our contact-free, convenient delivery on campus. Whatever you need—from snacks to meals—just place your order and we'll do the rest.
View our menu and keep in mind that any purchase gives back to U-M in a much bigger way. Proceeds from all catering orders, including Catering to Go, benefit students by helping to fund student programs within Student Life.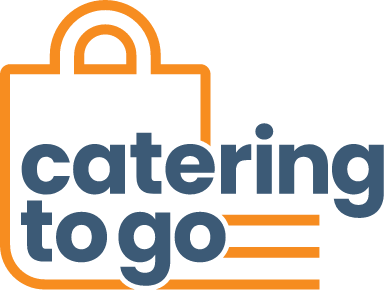 ---
New Registration Services and Lower Pricing
Anyone familiar with the event registration process knows it can be complicated. And it's only one part of running a successful event. Our registration services allow you to pick the features that work best for you. Best of all, we've reduced some fees up to 65%!
Our Free Registration Service is perfect for events with no registration fees. For a one-time charge of $100, we'll provide you with a standard registration form and backend system access to view live registration data. Too busy planning your event to monitor data? We can help with that, too. Additionally, we'll talk with registrants to answer any questions on your behalf.
Our Basic and Full Registration Services have new, reduced rates! We've lowered per participant fees up to 65% and cut the cost of registration form builds in half. So you'll save big when planning a larger event. We can help with handling check, credit card and shortcode payments—because as a Treasury-certified location, we're compliant with the latest and safest university guidelines.
Whichever service you need—whether you're registering participants for virtual, in-person or hybrid events—we're here to help so you can focus on planning a great event. Learn more about our registration services.
---
Facts & Snacks August Recap
In August, we held our first virtual Facts & Snacks and had a record turnout for the event! Participants joined in as six presenters shared unique perspectives on hosting public health-informed events on campus, safe catering practices and offerings, and event registration.
Thank you to all who attended. It's your participation that made this virtual experience such a great opportunity to learn and have fun.
If you didn't have a chance to attend, feel free to view the recorded meeting.

Save the Date: November Facts & Snacks
November 12, 2020
8:30am – 9:30am.
Virtual presentation on Zoom
At our November Facts & Snacks we'll share best practices on hosting virtual meetings and making the most of small events. Plus, we'll provide updates on our new policies that will make event planning on campus easier and more economical. We're looking forward to meeting with you on Zoom and sharing these helpful topics.
---
U-M Tax Seminars 2020

Registration is open for U-M's Tax Seminars and this year they're completely online! Join instructor Jim Sullivan from any location to cover important topics including tax updates on COVID-19 policy.
Choose from two or four-day formats:
Session 1: Tuesday-Friday, November 17-20, 8am-12pm
Session 2: Thursday-Friday, December 10-11, 8am-5pm
Session 3: Tuesday-Friday, January 5-8, 8am-12pm
Session 4: Thursday-Friday, January 14-15, 8am-5pm
This is a great opportunity for tax and accounting professionals to expand their knowledge and complete yearly CEU credits. If you know someone who would benefit from our seminar, please share the registration link below.
---
Myth vs. Fact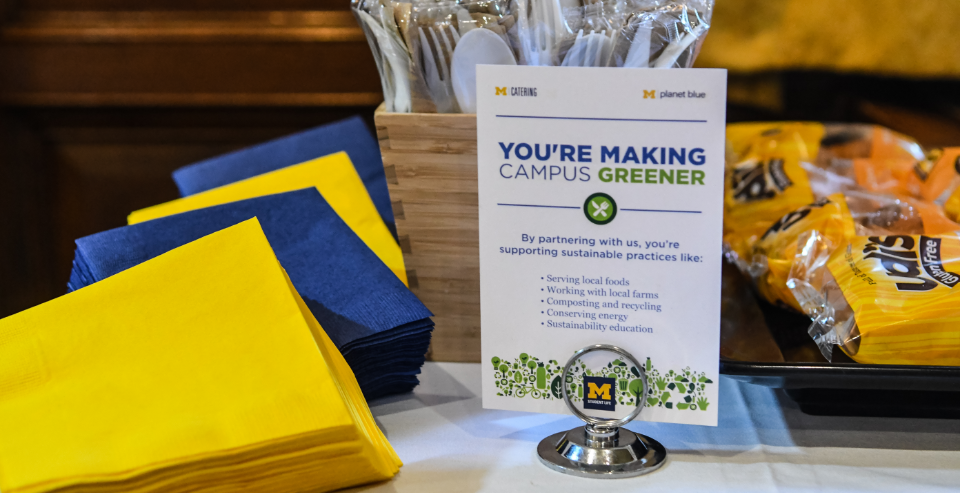 Are you hesitant to plan a sustainable event because it might affect your bottom line? Learn how going green can mean saving green, too.
MYTH:
It costs more to have a sustainable event.
FACT:
We partner with units like the Office of Campus Sustainability to offer zero waste events at no additional charge. We will provide you with a compost bin; compostable paper products; china when you hold your event at the Michigan Union, Michigan League or Pierpont Commons; and zero waste resources and advice to help you run your event. Please note that off-campus caterers may carry different fees. Visit the Zero Waste page on the Office of Sustainability website.
Keep your eye out for more myths and facts in our next newsletter!
---
Featured Recipe
Harvest Salad with Roasted Tri-Colored Carrots and Feta Cheese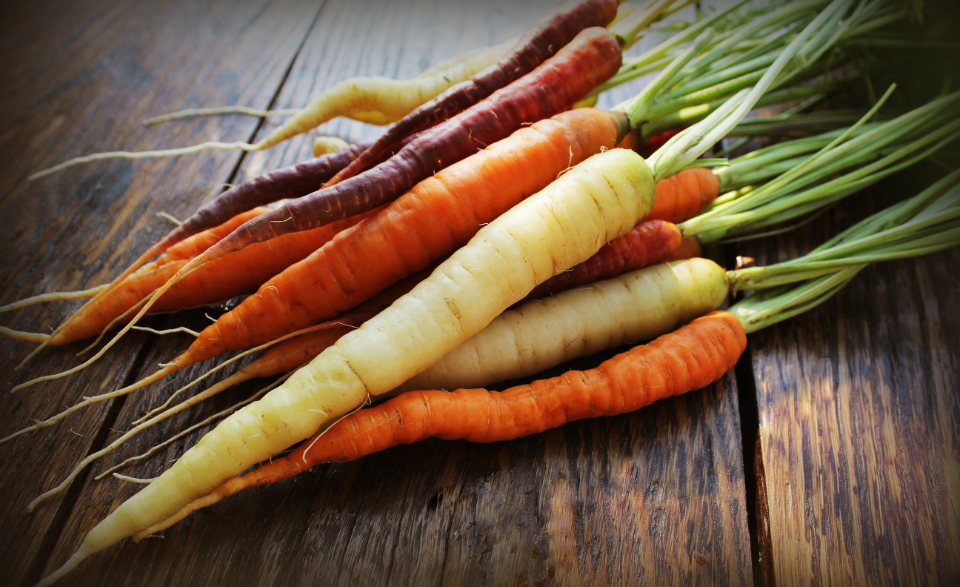 Tri-colored carrots are just one of the garden-fresh favorites in this fall-inspired salad. Catering chefs Brian Barker and Tony Polito developed the recipe this summer when they challenged themselves to create fresh, new Blue to Go selections. And not only can you make it to enjoy at home, it will be available as a Blue to Go salad this year.
Servings: 4 – 6
Preparation time: 30 minutes
Ingredients
2 cups tri-colored carrots, cut into bâtonnets
2 cups hearty kale leaves, roughly chopped
1 cup napa cabbage, roughly chopped
1/2 cup farro wheat, cooked tender
2 cups farfalle pasta, cooked al dente
1/2 cup feta cheese, crumbled
1/4 cup dried cranberries
1 tablespoon sunflower seeds
1 teaspoon garlic, minced
2 teaspoons parsley, finely minced
1 tablespoon lemon juice
1/4 cup olive oil
1 teaspoon kosher salt
1/4 teaspoon black pepper
Directions
Toss the carrots in a mixing bowl with oil, salt, and pepper, then roast in a 350 degree oven for 10-12 minutes until tender. Be careful not to overcook. Remove from the oven and refrigerate to cool completely.
When boiling the pasta, reduce the cooking time to 8-9 minutes for an al dente consistency.
Place the prepared vegetables, dried cranberries and farro wheat in the mixing bowl and toss to combine.
Add the cooled carrots and pasta into the bowl.
Drizzle the liquids into the bowl and add the seasonings. Toss together and adjust the seasonings if necessary.
Serve on a plate and garnish with the crumbled feta cheese, sunflower seeds and minced parsley.
Want more great tips, tricks and inside information from Conference and Event Services? Visit our newsletter archive.