Winter 2022 Newsletter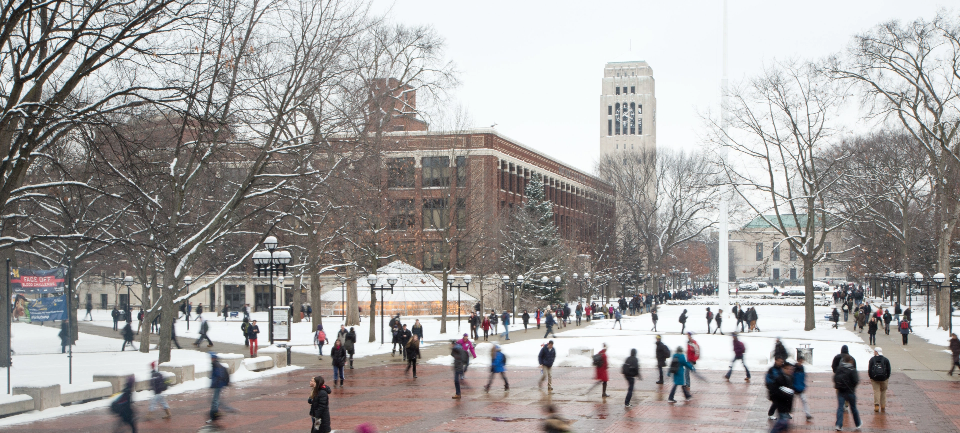 In this issue
---
Fall Recap: CES in Action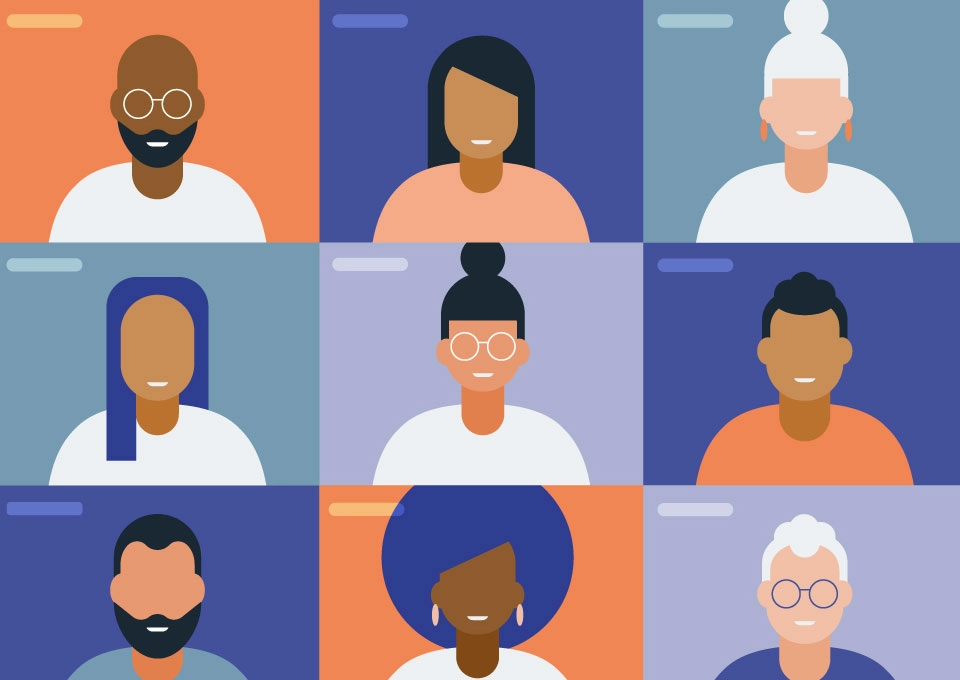 CES events held in fall 2021 included a virtual conference hosted by the Penny W. Stamps School of Art & Design, as well as two in-person gatherings at the Michigan Union. We're thankful to all who participated to make these events a success.
2021 Virtual Conference
The Penny W. Stamps School of Art & Design hosted a virtual conference and member exhibition for the Society for Literature, Science and the Arts (SLSA). Held September 30 through October 3, the online event brought together an evolving community of scholars and creators from around the globe.
Six staff members from CES worked alongside students and staff from Stamps to make the conference a success. The CES team contributed by offering conference planning expertise, logistical and online platform management, and training. In total, 575 registered participants (of which 425 were presenters) attended 94 sessions over the three-day conference, and anywhere from seven to eleven concurrent sessions were held at a time.
Messiah In-Person Luncheon
On December 5, 2021, CES hosted guests for the Handel Messiah Luncheon. The event was held in the Koessler Room at the Michigan Union, where a customized, service-style buffet was executed by Michigan Catering. Following lunch, guests went to Hill Auditorium to enjoy the concert—they were thrilled to have the opportunity to celebrate this holiday tradition.
Winter Solstice In-Person Event
The School for Environment and Sustainability hosted a winter solstice event on December 8, 2021. Two hundred people came together to enjoy this annual event that took place in the stunning Rogel Ballroom at the Michigan Union. Guests connected as they enjoyed their freshly prepared box lunches that included vegan and vegetarian options.
If you're interested in learning more about how CES can assist with your next event, send an inquiry or contact us at 734.764.2000.
"We had to cancel our in-person conference last year, and quickly moved to the decision during the pandemic to host a virtual conference. Without a doubt, I would recommend anyone who needs conference planning to work with you and your team."
Irina Aristarkhova
Chair, SLSA 2021 Conference
U-M Professor, Stamps School of Art & Design, and the Digital Studies Institute (LSA)
---
Zero Waste Efforts
---
Best Practices for Sustainable Events
Looking to plan a sustainable event but aren't sure where to start? Our partners at the Office of Campus Sustainability recently shared findings on the environmental impact from hosting events. Whether you're going for in-person or virtual, here are some important factors to consider:
In-Person Events
Reduce heating and cooling emissions by choosing venues that source from renewable energy.
Save energy by limiting the use of large projectors, electrified exhibit spaces, or advanced AV or lighting equipment.
If you are serving food, consult Michigan Catering's low carbon menu to reduce waste.
Practice zero waste by reducing the amount of paper printouts, decorations, and giveaways.
Virtual Events
Remember, internet use does have an environmental impact, accounting for over 3% of global greenhouse gas emissions.
Encourage attendees to turn off their cameras during keynotes or other presentations.
Ask presenters to compress media files before sharing with attendees.
Remind attendees to delete unneeded emails and files following the event.
Looking for more tips and tricks? Visit osu.umich.edu or contact us with any questions.
---
New Staff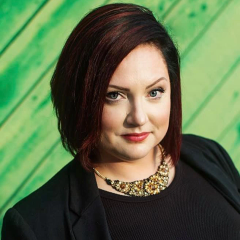 Ann-Marie Davis joins Conference & Event Services after serving over fifteen years in the hospitality industry. Many of those years were spent at Walt Disney World in Florida where she honed her skills as Contemporary Resort catering manager, event operations planning manager and events operations and conventions manager. In her current role as Associate Director of Event Services, Ann-Marie works with event managers to sell, plan and execute events held at the Michigan Union, Michigan League, and Pierpont Commons. She is a graduate of the University of Central Florida with a bachelor's in Hospitality Management. Ann-Marie currently resides in Fenton. When she is not working you can find her going to movies, exploring new restaurants and boutiques, and spending time outside with her dog Lucy Lu.
Katie Eisley joins Conference & Event Services after spending the past five years as the U-M golf course events coordinator for Michigan Dining. She also served as a catering captain for Michigan Dining, and interned with the Henry Ford Museum and Greenfield Village, as well as Zingerman's Catering & Events. In her current role as Sales Manager, Katie assists clients with their conference planning, registrations, virtual events, and summer programs. She obtained a degree in Hospitality Business from Michigan State University and currently resides in Ann Arbor. When Katie is not working you can find her spending time with family and friends, hiking, boating, and downhill skiing.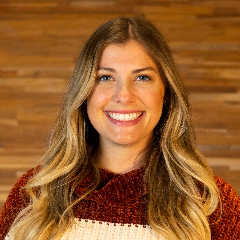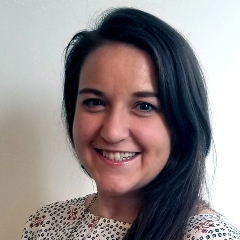 Bridgett Lansink brings 15 years of experience within the hospitality industry to her position as Event Manager for Conference & Event Services. Prior to arriving at U-M, she held roles as event coordinator for Chicago's First Lady Cruises, assistant general manager for Macy's Food Divisions, and catering manager for Sodexo. A graduate of Iowa State University, Bridgett now resides in Ann Arbor. When not at work you can find her on a golf course, practicing Muay Thai and boxing, skiing or traveling, as well as solving puzzles and playing board games.
Jasmine Pasley comes to Conference & Event Services with over seven years of experience in conference and event planning & execution in the Detroit area. In her current role as Sales and Conference Manager—a new position within CES—Jasmine works with clients on the sales and operations side. She is a graduate of U-M Dearborn and a current resident of Romulus. When not working you can find Jasmine baking and trying new Pinterest recipes, shopping with her mom and sister, or dog sitting her cousin's cockapoo.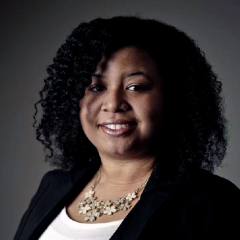 ---
We did it!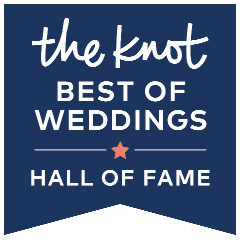 We are very proud of our staff and the work they continue to do, every day, to carry out successful events. That's why we're excited to share the latest in wedding event news:
The Michigan League was recently named "Best Of" on The Knot Weddings. This distinction is particularly exciting because it's based on actual client reviews! Winning this award has also placed the Michigan League in The Knot Venue Hall of Fame!
---
Five Ways to Boost Morale
As a result of ongoing COVID-19 concerns, workplace culture continues to shift. Some teams remain fully remote. Others may just be returning to the office part-time. And essential employees have been working in person since the pandemic started. No matter where you work, you might be finding that patience is thin and burnout is lurking. To help you support your team through these tough times, we've gathered five ways to deter employee burnout and effectively boost morale on your team:
Talk the talk: Email and direct chat messages are so convenient, and it can be easy to rely on them for every interaction. While they do offer efficiency, they lack the nuances that help us build relationships. Picking up the phone helps bring valuable warmth to a conversation. It also allows the opportunity for informal conversation, like talking about movies or weekend plans.
Make it personal: Large virtual meetings can be a great way to build team relationships and coordinate group projects. But there's also value in one-on-one Zoom meetings. Connecting individually makes team members feel valued and cared about, and it can lead to better productivity and engagement, too.
Keep things light: Meeting deadlines is important, but adding a little excitement to break up the workweek can boost coworker's moods as well as productivity. Try introducing fun, virtual games or in-person activities to give team members a chance to laugh and connect in a new way.
Make time to celebrate: Gathering for team meetings allows team members to stay connected and collaborate about projects. But getting together to honor birthdays, anniversaries, or a job well done makes everyone feel appreciated—and it gives team members a chance to bond and get to know one another, too.
Remember to say thanks: Showing gratitude can go a long way. It can be as simple as praising a specific project or presentation, or acknowledging hard work ethic among team members. When possible, you can write a special email or note, or take a surprise treat to work to share with the team.
When you go the extra mile to touch base with your team members, you'll help preserve a strong team dynamic and make the workplace an enjoyable place to be!
---
Myth vs. Fact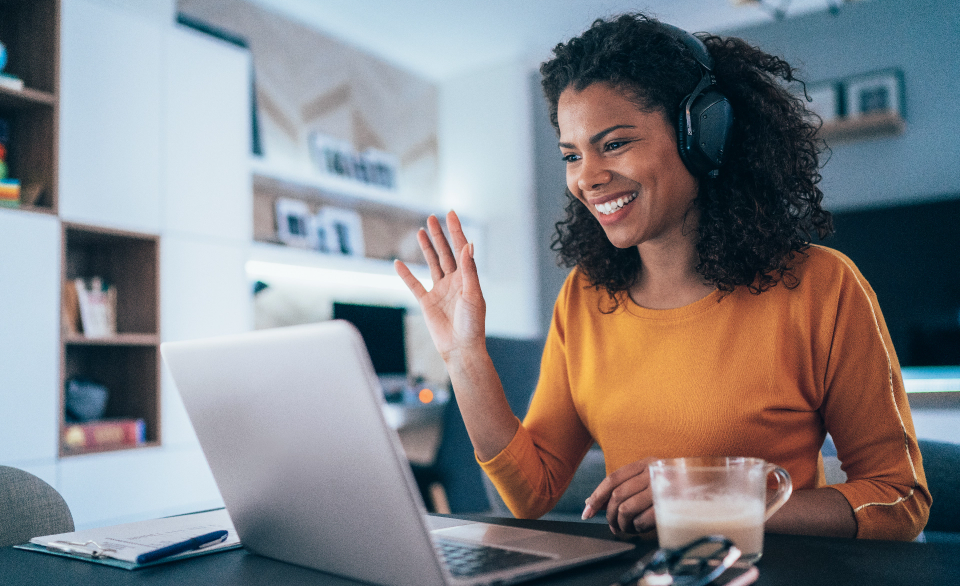 There are many factors to consider when planning an event—especially in today's ever-evolving virtual world. We find ourselves contemplating things like: Is it safe to host an in-person gathering? Do more people prefer meeting online? Or what about a hybrid offering so attendees can choose? Before you choose a platform for your next event, we encourage you to consider this myth and fact.
MYTH:
Hybrid events are just in-person events shared via Zoom.
FACT:
Hybrid events offer the best of both worlds for your attendees. Executing a successful hybrid event requires lots of coordination, in-person staff for things like registration and catering, as well as technical support, up-to-date technology, cameras, and a virtual meeting platform. At first the additional costs might seem unnecessarily high. But remember, hybrid events are two events in one.
With that said, they also offer added value. Giving guests the option to attend virtually can mitigate budget and health concerns. Virtual presentations can be recorded and offered later for additional revenue while those who attend in-person have the opportunity to network and enjoy delicious, catered food. In addition, the sustainability savings of no travel, less food and lower energy usage fall in line with the mission of the university.
Not sure which event format is right for you? Contact us! And keep an eye out for more myths and facts in future CES newsletters.
---
Summer Programs 2022
CES staff are working diligently to gear up for this year's summer programs. We want to do everything we can to provide an optimal experience, while ensuring that proper measures are taken concerning COVID-19.
For years our team has partnered with Michigan Dining and Housing to provide food and accommodations to summer guests. This year, attendees and staff can rest easy knowing that all U-M employees are adhering to current campus requirements, and have been trained to keep spaces clean.
"The university community executes a wide range of academic and athletic programs each summer," said CES Director Elaine Hanke, "and we are proud to partner with Michigan Dining and Housing to make our guests feel comfortable and safe."
To offer all guests an additional layer of safety and to align with university campus policies, any campus visitors, including summer program participants, will be required to provide proof of vaccination and/or exemption, complete regular screening checks with the university's ResponsiBLUE app, and follow campus protocols if they begin to exhibit symptoms during their stay.
Every year we get excited about welcoming new guests to the U-M campus and we're hoping to make this summer the best yet!
Questions? Learn more about summer programming and overnight housing.
---
Featured Recipe
Pappardelle Pasta with Forest Mushrooms, Northern White Beans, and Swiss Chard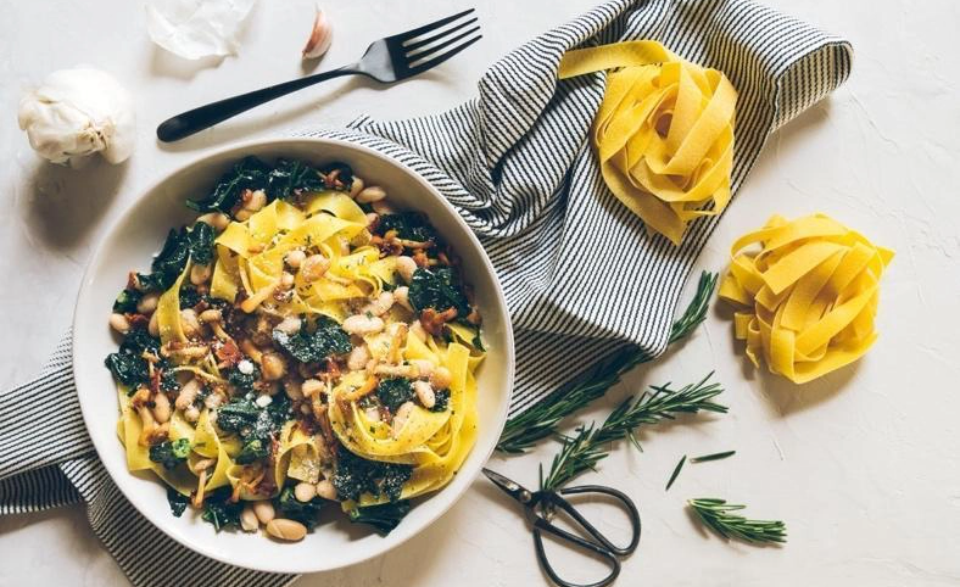 There's nothing like a warm, comforting meal when it's cold outside. The rich flavors in this easy-to-make pasta dish are sure to delight your taste buds. And you can enjoy this dish for lunch or dinner—anytime you need warm, nutritious comfort food.
Yield: 4 servings
Prep time: 30 minutes
Cook time: 30 minutes
Ingredients
1 pound pappardelle pasta
1 cup mixed mushrooms, roughly chopped
½ cup northern white beans, rinsed and drained
1 cup Swiss chard, roughly chopped
¼ cup white wine
1 tablespoon butter
1 tablespoon olive oil
1 clove garlic
¼ cup white onion, finely diced
½ cup chicken broth
¼ cup heavy cream
1 teaspoon fresh thyme, minced
¼ cup Parmesan cheese, finely shredded
Salt and pepper to taste
1 lemon, juiced
Blanch and shock the pasta in boiling salted water. Reserve.
Add the olive oil and mushrooms to a large saute pan over medium heat. Cook until the mushrooms are slightly browned and reduced.
Add the butter, garlic, and onions. Saute this mixture together until the onion becomes translucent.
Add the Swiss chard and white beans. Toss together and wilt the Swiss chard slightly.
Add the white wine and reduce the liquid by half.
Add the chicken broth, heavy cream, fresh thyme, and the pasta. Toss together and heat the pasta through while reducing the cooking liquid by half.
Finish with the Parmesan cheese, lemon juice, and season with salt and pepper.
Serve in your favorite bowls at home and garnish with a touch more Parmesan cheese.
---
Want more great tips, tricks and inside information from Conference and Event Services? Visit our newsletter archive!