Winter 2020 Newsletter

In this issue
---
The Michigan Union Returns
The Michigan Union reopened in 2020 following a major two-year renovation to update existing features and preserve the history of Michigan's treasured landmark. A major shift in the new design is the expansion of meeting areas like the South Lounge and Courtyard, as well as updates to many of our conference rooms. Contact us to talk about reserving a space for your next meeting or event.
Here are some of the highlights from the renovation!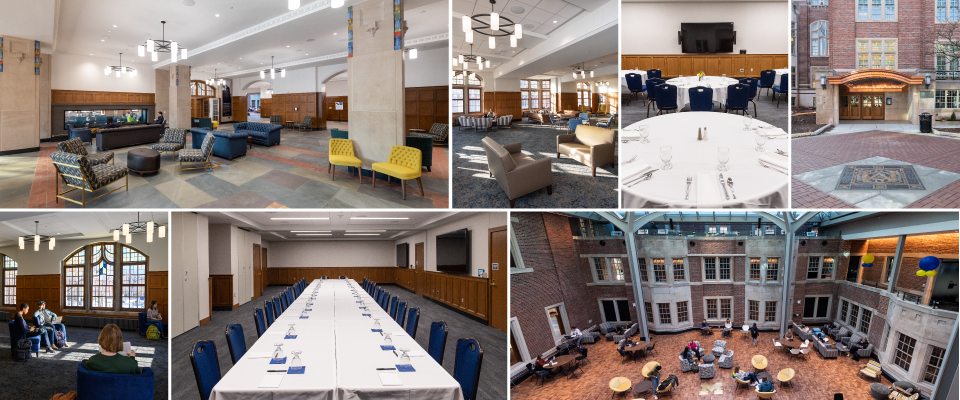 ---
RECAP: November 2019 Facts & Snacks
Trotter Multicultural Center

Our November Facts and Snacks at the Trotter Multicultural Center was a great success. Attendees enjoyed a presentation from Ann Zalucki who spoke about hosting campus events with alcohol. She paid special attention to abiding by University policies and Michigan law. As always, our guests sampled a selection of delicious food, and engaged our panelists with great questions, which we've collected on our FAQ page.
Thank you to all who attended. It's your participation that made this event such a great opportunity to learn and have fun.
---
Save the Date: Next Facts & Snacks
August 6, 2020
8:00 a.m. – 9:30 a.m.
University of Michigan Golf Course

---
Today's Tip: Poster Boards
Poster boards are great for presenting research information. But are there other uses? Of course! Here are a few ideas:
Use them to hold enlarged photos or photo displays to honor a retiree.
Make a splash at an open house with oversized graphics.
Introduce your project team with a photo and credentials on each poster board.
Add an interesting graphic and use as an attention-grabbing backdrop for a registration table or a special event.
Create a temporary but high-impact wall of remembrances, accomplishments or goals.
Let your imagination run wild!
Each of our poster boards is 4' x 3' (landscape) double-sided display area. The rental fee for a case of six poster boards is just $120/day (delivery and set-up fees may also apply).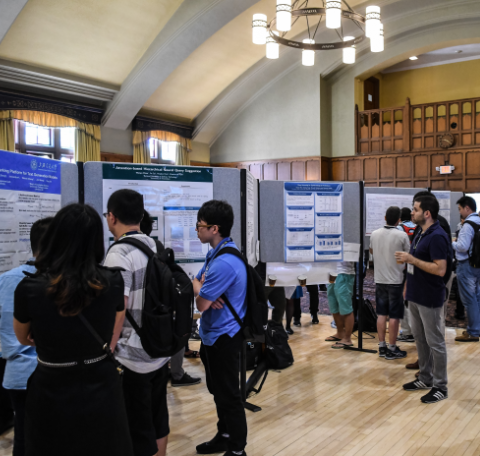 ---
Quick Reminder: All-Inclusive Rates
Hosting a presentation or meeting can be overwhelming, especially when there are a lot of moving parts and pieces. The good news is, we've simplified space rental at all three Unions. Now you can enjoy our all-inclusive rates for rooms with built-in audiovisual capabilities. Just one flat fee and you'll have everything you need for PowerPoints, music, slideshows and more! And for the few rooms without built-in capabilities, A/V equipment and setup is available for rent.
And we're also excited to share this news: We've reduced our minimum room rental hours from five hours to three hours, to help with budgeting shorter events.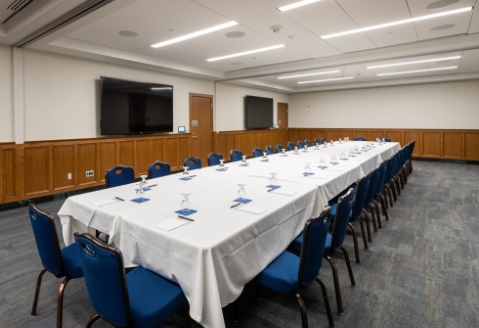 ---
Summer Programs at U-M
As U-M's academic calendar winds down each spring, activities begin to kick off for Conference & Event Services (CES). From mid-May through mid-August each year, CES partners with Michigan Housing and M|Dining to host summer campers, enabling us to offer a one-stop-shop that includes housing and meals. We can also help with linen service, meeting room coordination, group outings and temporary passes to Recreational Sports facilities, too. Overall, we do whatever we can to make your experience the best it can be.
So what kinds of programs do we host? We work with groups from sports camps and computer camps to conferences and corporate retreats. We host a wide range of age groups, too, including kids, college students and adults. In 2019, we collaborated with 234 different organizations (and their staffs) and offered each group a customized package of support.

Packages can include ample space to run your program, custom meal plans and more. And if you're looking to stay overnight, we have on-campus residence halls to accommodate your guests. During a typical summer, we host more than 106,000 overnight stays.
Part of what we love about our summer offerings is getting to work with the same groups year after year. At CES, it's about providing a seamless experience to bring back guests every time. "We try to give everyone the red-carpet treatment. Every guest is important, whether this is their very first camp or they're in retirement and want to have some fun. It's what we call Michigan Hospitality," said Elaine Hanke, Director of Conference & Event Services.
Each summer, a devoted staff of full-time CES employees, interns, and U-M students come together to create the experience. And it seems to be working. "Traditionally, we see about 88% retention of our groups from year to year," said Hanke. But not only does it resonate with the guests, it allows for the staff and students to gain invaluable experience, too—to play a part in something more. "I like to think that some of our younger summer guests might come back as U-M students someday," added Hanke. "Hopefully we play a very small part in providing students-to-be with a first positive impact of what it might be like to be a future Wolverine."
It's never too early or too late to start planning your summer program. Maybe it will be the start of something more. A yearly summer tradition. A new experience for one of your guests—and the beginning of a lifelong journey as a Wolverine at U-M.
If you're interested in learning more about CES and how we can assist with your summer plans, send an inquiry or contact us at 734-764-2000.
---
Welcome
We're pleased to welcome Laura Wilde to the Conference and Events team.
Laura Wilde was one of our summer interns in 2016 so we're excited to have her join us as a full-service conference manager. She will be responsible for the Wolverine Summer Camps program. Laura earned a bachelor's degree in elementary education from Central Michigan University and a masters in higher education student affairs from Eastern Michigan University. Most recently, she worked in Donor Programs at the Ross School of Business. Laura enjoys renovation projects at her Pinckney home and all kinds of outdoor activities.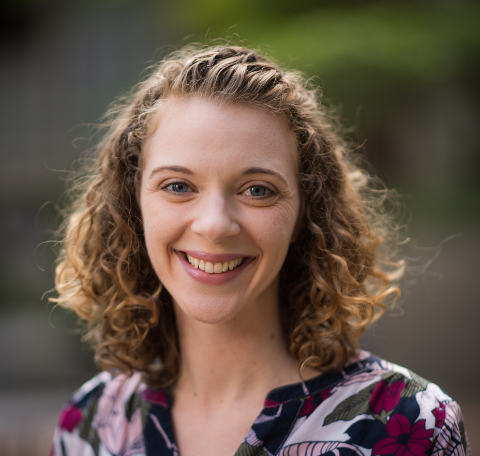 ---
2020 Commencement Packages Available
This year's commencement will be here before you know it—that's why we're here to help with all your celebration needs. Whether your department is looking to host a graduation event or your students are interested in having a party together, we've crafted commencement packages to make graduation easygoing and memorable for all. Contact us with any questions or to tell us what you have in mind for your celebration at 734-764-2000.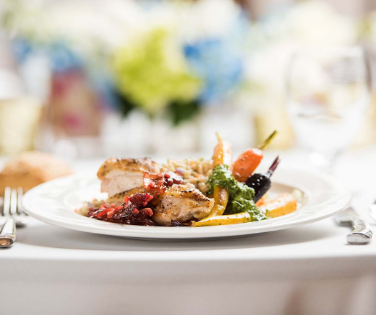 ---
Featured Recipe
Roasted Vegetables with Cranberries and Michigan Maple Syrup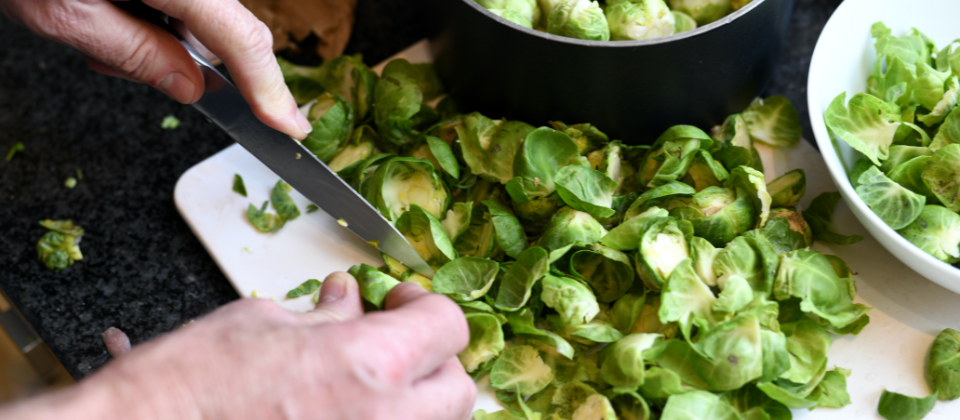 Try this savory vegetarian option that combines cranberries and Michigan maple syrup with fresh-cut vegetables. The roasted vegetables coated with maple syrup and butter give a rich, sweet flavor. It's a side dish perfect for any winter party, yearly get-together or cozy night at home.
Servings: 4
Ingredients
1 cup turnips, halved
1 cup Brussels sprouts, halved
1 cup chopped carrots, ½-inch
¼ cup dried cranberries
1 teaspoon fresh rosemary, minced
2 tablespoons olive oil
2 tablespoons Michigan maple syrup
1 tablespoon butter (optional)
1 teaspoon salt
¼ teaspoon black pepper
Directions
Cut the turnips and Brussels sprouts in half, and chop the carrots into equal portions.
Season the prepared vegetables with oil, salt, and pepper. Roast at 350° F for approximately 20 minutes until brown and slightly al dente.
Place the roasted vegetables in a mixing bowl. Add the butter and maple syrup, and stir to coat. Re-season to taste if necessary.
Serve each portion with a sprinkle of dried cranberries on top.
Executive M|Dining Catering Chef Russ Palmer created this recipe to align with the goals of Menus of Change, a plant-based diet initiative created by the Culinary Institute of America. Menus of Change proposes 24 sustainable ways to support a diet that is high in plant-based proteins and reduces greenhouse gas emissions.
---
Want more great tips, tricks and inside information from Conference and Event Services? Visit our newsletter archive!