Winter 2018
Happy New Year!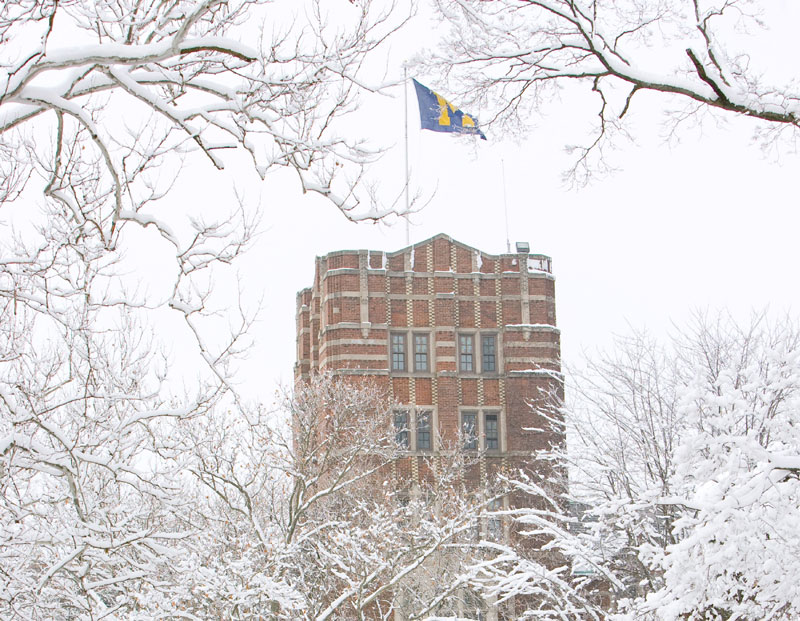 In this issue
---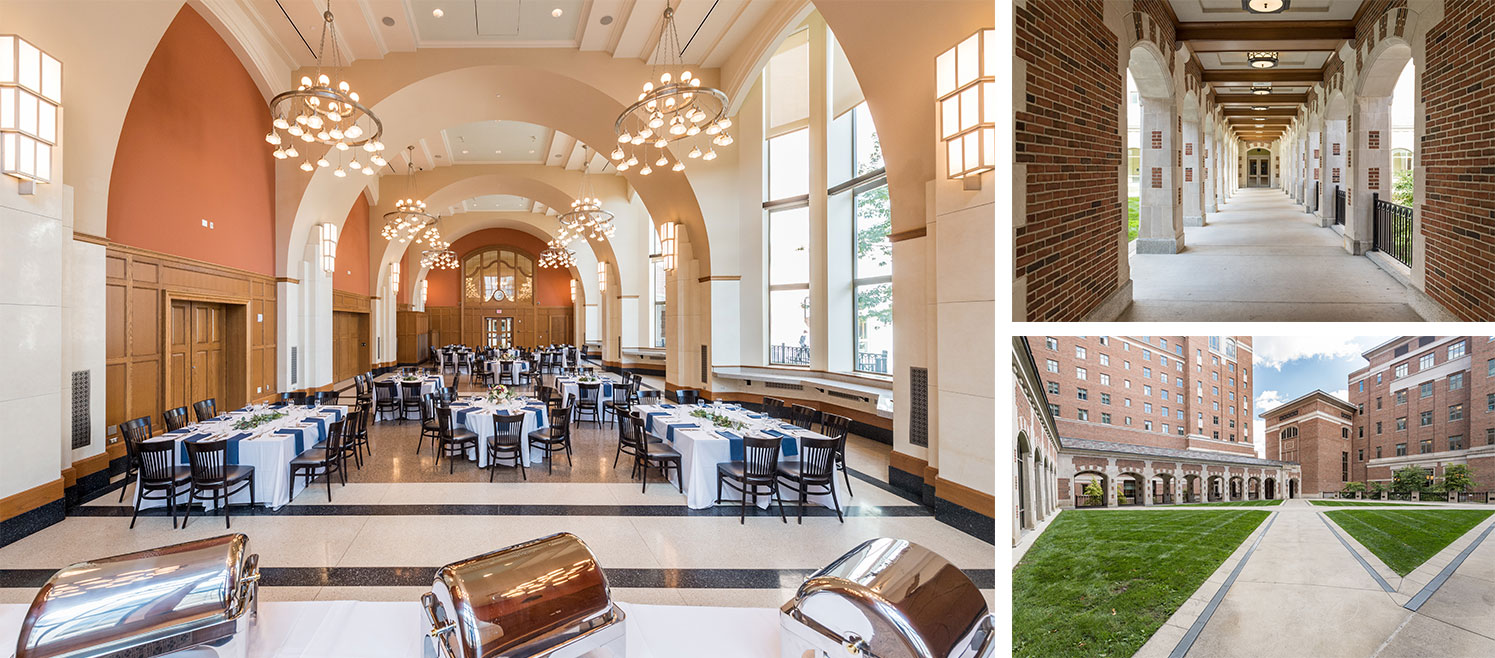 New Venue!
Celebrate at North Quad
This stunning space will be available from May through August for meetings and special events, with catering available. Outdoor spaces are ideal for tented events and an arched colonnade is a spectacular setting for a reception.
To learn more about this exciting venue, visit our website . To make a reservation, please call 734-764-2000.
Michigan Union Renovation
Book your event at the Michigan Union while you can! In May, the Union (and all of its many meeting places) will close for an exciting renovation. Completion is expected in the winter of 2020. Fortunately, we've been exploring and organizing several alternative venues across campus. If you're planning ahead for a major event, we encourage you to contact us today to make venue reservations.
---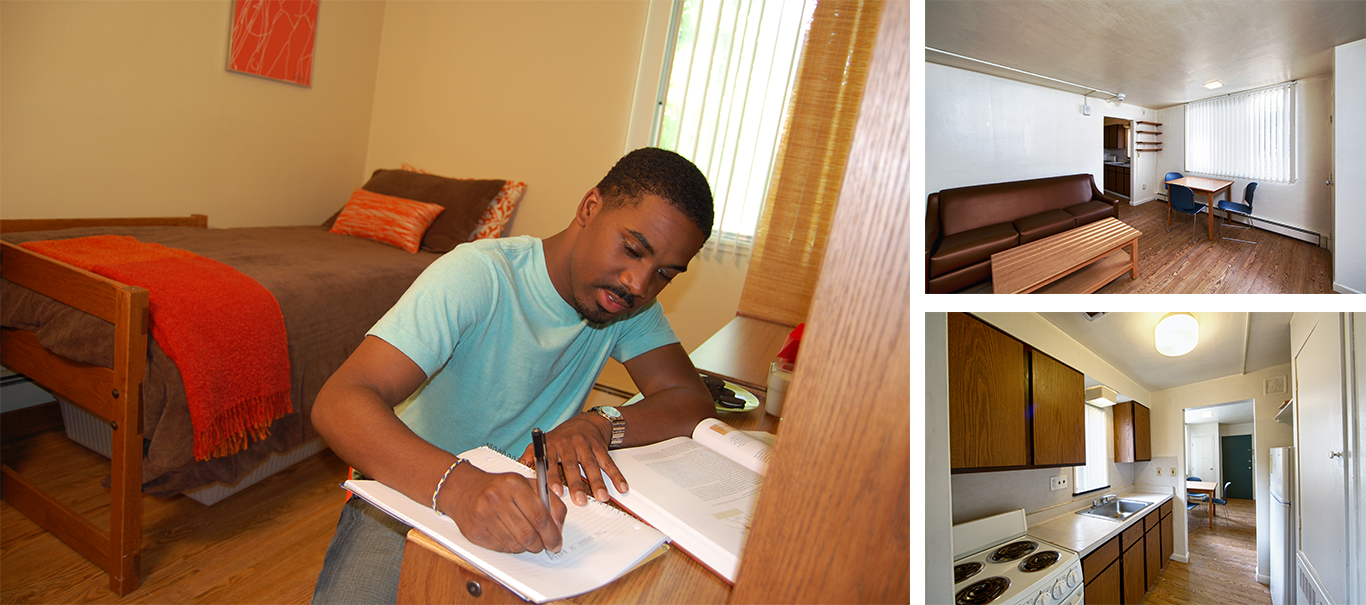 Interns. Researchers. Visiting Scholars.
Easy Summer Housing Solutions
Housing in U-M's on-campus apartments is an easy, convenient and affordable alternative for your summer interns, researchers and others. Furnished one- and two-bedroom apartments will be available in the Northwood III apartments from May 13 through August 12, 2018. Lease from 30 days to the entire summer!
For more information, visit our website send us an inquiry or contact us at 734-764-2000. Or make a reservation today!
---
Giving back to students.
Did you know that M|Catering and Conference & Event Services are non-profit organizations? Every cent of our "profits" are used to fund Student Life programs and services that help all Michigan students. In addition, nearly 200 M|Catering servers are U-M students who have been carefully mentored and trained. Isn't it good to know that you can use your catering and event dollars to support Michigan students? We're grateful for your patronage.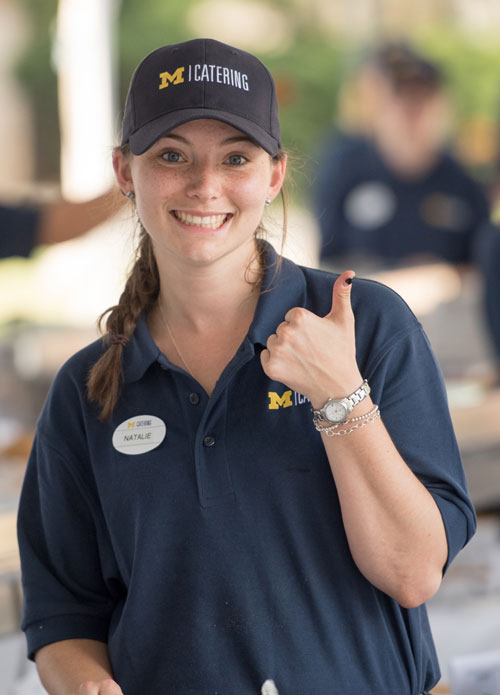 ---
In the News
A Michigan Union wedding was recently featured in The Knot: Michigan!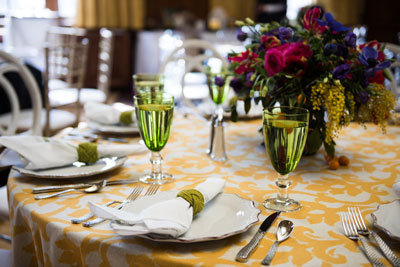 The bride, Maja Mrdalj, was quoted in the article. "Our venue had a lot of character with its varying colors and textures, so we embraced the same variety in our design scheme," Maja says. "We ultimately wanted to create an environment that felt inviting, elegant and fun."
---

M|Catering is Cookin' at Palmer Commons
In 2015, M|Catering completely refurbished the catering kitchen at Palmer Commons, making it their fourth on-campus catering kitchen. (Other locations include the Michigan League, Michigan Union and the U-M Golf Course clubhouse.) The full menu — from coffee breaks and receptions to the most elegant dinner — is available for your next gathering. If you're planning an event please let us know. We'll handle all the catering details for you.
---
And the winner is…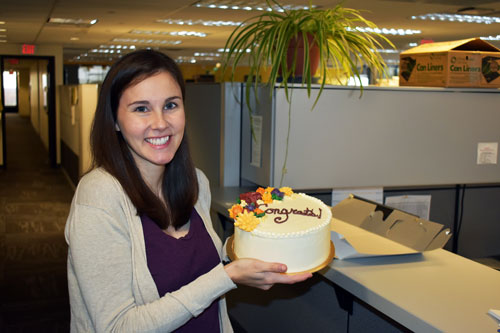 In our last newsletter, we asked for your input on the idea of a roundtable event to talk about how to host a conference. We got several very thoughtful replies and we appreciate everyone's input. Our prize drawing was won by Jen Hughes, Senior Development Assistant for Marketing in the Office of University Development. She received a Spiced Apple Cake for ten, baked especially for Jen by M|Catering's very own pastry chef, Jordan Zechman. Congratulations to Jen and thanks to everyone who submitted their thoughts and ideas!
---
People are talking!
"The conference was an ASTOUNDING success. We've been getting loads of emails from people complimenting the food, the league, even the weather (??). Thank you for all you have done this past year and everything you did in the final weeks leading up to the event. You had solved problems before we spotted them—wow."

Lisa Disch, Director of Graduate Studies
LSA, Department of Political Science

About the Event: The Conference of the Association of Political Science was held in October at the Michigan League. The 250 attendees included scholars, faculty members and graduate students from around the world. Conference & Event Services was pleased to provide many components of this event including catering and venue selection, special event options, transportation coordination, technology, networking and on-site meeting management.
---
Website Feature
Checklists & Resources
Want to see a quick overview of all available venues by capacity AND set-up type? A list of all room rates? How about a complete list of our preferred vendors? How-to checklists? It's all just a click away. For quick reference, why not bookmark the page? Or use the check list icon on the top right corner of our homepage.
---
Staff News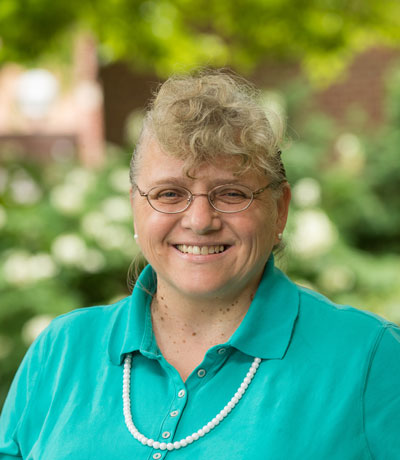 30-Year Anniversary
Congratulations to Julia Fituch who will celebrate her 30-year anniversary with U-M on February 2. Julia worked with on-campus family housing for many years as a language program coordinator. She has been with Conference & Event Services for five years as a conference manager.
---

Featured Recipe
Stuffed Acorn Squash
Directions
Slice tops off of each squash; remove seeds and membrane. Slice ¼ inch from the bottom of each squash to help it stand upright. Rub the inside of the squash with some of the oil and season with salt and pepper. Bake at 375° oven until tender, about 35 minutes.
Cook each grain separately, according to package directions. Combine cooked grains in a medium bowl.
In a separate skillet, sauté the sweet onion, carrot and bell peppers over medium-high heat until tender, about five minutes. Add the cooked vegetables and the garbanzos to the grains and adjust seasonings to taste.
Fill each squash with the grains mixture and bake for about 15 minutes at 375°.
Meanwhile, in a separate pan, sauté the red onion in oil for 3 minutes. Add the shredded cabbage and sauté for an additional 7 to 10 minutes or until tender. Add red wine vinegar and reduce liquid by half. Season with salt and pepper to taste.
Place a bed of the cooked cabbage in the center of each plate. Place the hot acorn squash in the center of the cabbage. Garnish with herb oil or fresh herbs.
Ingredients
4 acorn squashes
¼ cup olive oil
1/4 cup wild rice
1/4 cup quinoa
1/4 cup barley
1/4 cup farro
1/4 cup red Bhutnese rice
1 yellow bell pepper, small dice
1 red bell pepper, small dice
1 carrot, small dice
1 small sweet onion, small dice
1 cup canned garbanzo beans, drained
salt and pepper to taste
1 head of red cabbage, shredded
1 small red onion, small dice
¼ red wine vinegar
---