Summer 2021 Newsletter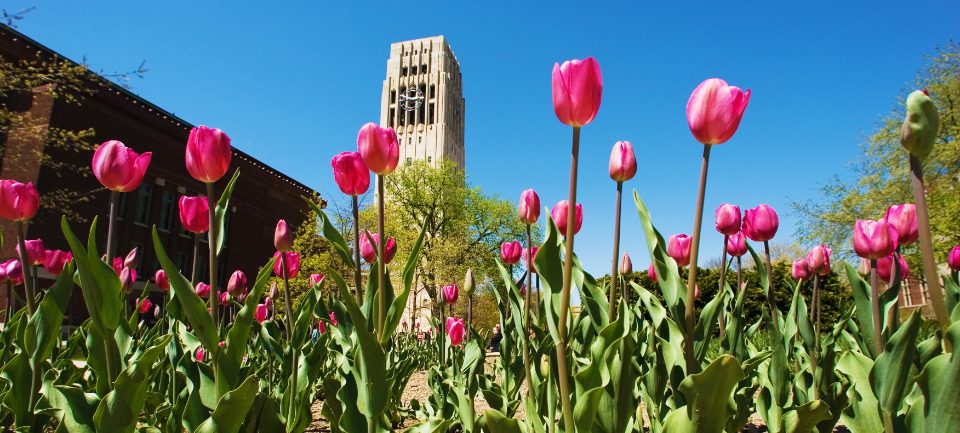 ---
Looking Ahead
Everyone here at Conference & Event Services is excited about a fall semester with more students on campus. Not only will this be encouraging for us all, it means that we can hopefully look forward to hosting in-person events once again. Whether in-person gatherings return right away or reappear a bit more gradually, we know that many of you are going to have questions. As you begin looking ahead and making plans for the remainder of 2021, know that the CES team is here to help with your virtual, hybrid and in-person events.
---
Wedding Tasting At-Home

Each year, CES hosts couples for a special wedding tasting event where they can try our menu and visit with some of our favorite vendors. As we approached this year's event, we realized we couldn't host it safely in the usual in-person group setting—so we decided to offer our very first Wedding Tasting At-Home.
Sixteen couples came to the Union to pick up a variety of selected dishes, complete with reheating instructions. We also included surprise goodies like a CES cutting board, Block M cookies, and cake samples from local bakeries. While we missed hosting our usual event in person, this special opportunity to share our food in the comfort of each couple's home was a true delight.
We want to extend a special thanks to those who helped make the event possible, including Michigan Catering for their time and expertise in preparing the tastings.
---
Latest Catering Updates
We're staying up-to-date on the most current university and state of Michigan guidelines, which means we've also started planning for post-pandemic events. Here are the latest updates to our labor-related catering guidelines and fees, which apply to any new catering orders placed on or after July 1, 2021:
In guidance with the Environment, Health & Safety and Michigan Dining Safety Team, self service buffets can resume with enhanced cleaning measures.
Bars will be staffed with two bartenders at no additional cost.
Hors d'oeuvres served by waitstaff will no longer include an hourly labor fee.
Catering gratuity will increase from 18% to 20%.
We look forward to serving you! Don't hesitate to contact us with any questions about these changes or your catering needs.
---
Facts & Snacks Recap

On March 25, we hosted our ninth Facts & Snacks event to just under 200 virtual attendees (our biggest turnout yet!). Panelists shared information on virtual and hybrid events, as well as tips on outdoor gatherings and food preparation.
A big thanks to all who attended, including the panelists for their time and expertise: Conference & Event Services, Michigan Media, Information Technology Services, Michigan Medicine, Facilities & Operations, and Michigan Catering.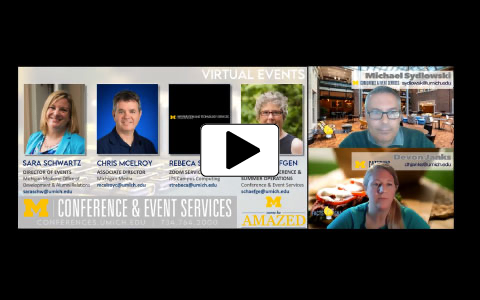 Register for August Facts & Snacks
August 12, 2021
8:20 a.m. – 9:30 a.m.
Virtual presentation
Join us for our August Facts & Snacks! We'll be sharing tips on planning for fall, events on campus, student events, catering and more. Please note the earlier start time. We look forward to seeing you!
---
Summer Snapshot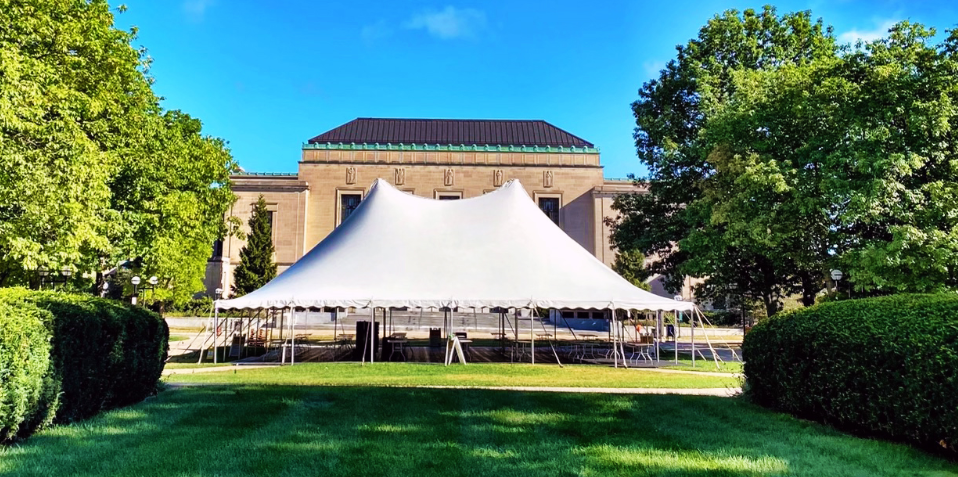 The pandemic has offered many opportunities to learn as we've all been adapting to more virtual events. For CES, this has required new, fresh ideas and offerings—from finding ways to assist clients through virtual events to providing student support during the pandemic, here's a look at what we've been up to and what's in store for summer 2021.
Summer Programs
Did you know a typical summer season for CES involves over 240 programs? Through various partnerships, we've been able to coordinate overnight housing, meals, and more! While this summer may look a bit different, we're excited to be coordinating with just over a dozen groups to keep these summer offerings alive.
Wondering how we can help with your plans for next summer? Send an inquiry or contact us at 734-764-2000.
Canopy Program
In fall 2020, CES partnered with the Provost's Office and University Productions to develop an on-campus Canopy Program that provided 13 canopies across central and north campus for students, faculty and staff. In just nine weeks, over 38,000 students enjoyed the opportunity to study and socialize safely outside.
The CES team has enjoyed learning about outdoor event planning on campus in order to benefit the campus community. And we're thrilled to announce that the canopies are back up and available for summer 2021! Check out the various locations and find a spot to study or relax this summer.
Study Spaces
Since September 2020, the Study Spaces initiative has provided safe study options to over 1,700 students campuswide (with a grand total of 8,000+ bookings!). CES was thrilled to help with this initiative, which has inspired some of our own plans for study and meeting spaces in 2021:
We've started converting many of our larger spaces to accommodate in-person and hybrid events post-pandemic.
We continue offering board rooms for reservation.
In partnership with University Unions, we provide drop-in study options at locations like Maizie's, the Mug, Unions study lounges, and more!
Need to reserve a space? Check out the variety of meeting rooms available around campus.
Virtual Events
Wondering how you can manage virtual or hybrid events? Like many of you, our team has spent the last year and a half adapting from in-person offerings to mostly virtual experiences. Yet we're excited about all that we've accomplished in order to support whichever format you choose for your future conference or event. Here's what we've added to our skill set:
Successfully hosted and produced a variety of virtual offerings, including 10 events.
Created new tools and templates to help clients streamline the virtual event process.
Secured a new virtual event platform with advanced features like live streaming, virtual networking, an event app and more!
Learn more about our virtual platform and how we can help with your next online event.
---
Virtual Games for Workweek Fun
Many teams are still working virtually and the extended separation has affected team morale. If your work team needs a pick-me-up, try out one of these fun, virtual games!
Challenge coworkers to a classic favorite by customizing a Jeopardy game board online. This nifty online buzzer will have participants feeling like they're on the real television show.
If you can come up with the most unique responses in Scattergories, you're likely to be the winner! Just choose a category (try summer events!) and record as many responses as you can using the letter. Hurry before the time runs out!
Virtual games are a great way to break up the week and give coworkers a chance to laugh together. Most of all, just be ready to relax and have fun!
---
Assisting Students in Quarantine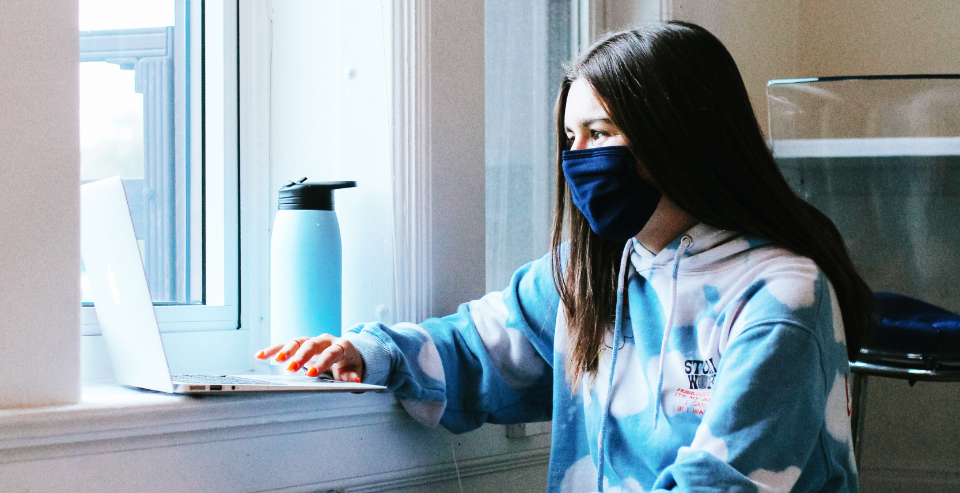 Q&I Housing was created to help contain the spread of COVID-19 in and around campus, and provide students with a safe place to stay during the quarantine and isolation process. On March 9, 2020, the first U-M student was checked in and, by September, Conference & Event Services was nominated by leadership to help.
Many other U-M partners were called upon to help as well: Environment, Health & Safety; Division of Public Safety and Security; Michigan Dining; University Health Services; Michigan Housing; and the Dean of Students Office. Together, we met the needs of 1,600+ students over the course of 16 months. We are grateful to have had the opportunity to contribute to this multi-departmental effort to keep students safe.
---
Featured Recipe
Arugula salad with burrata cheese, prosciutto and grilled crostini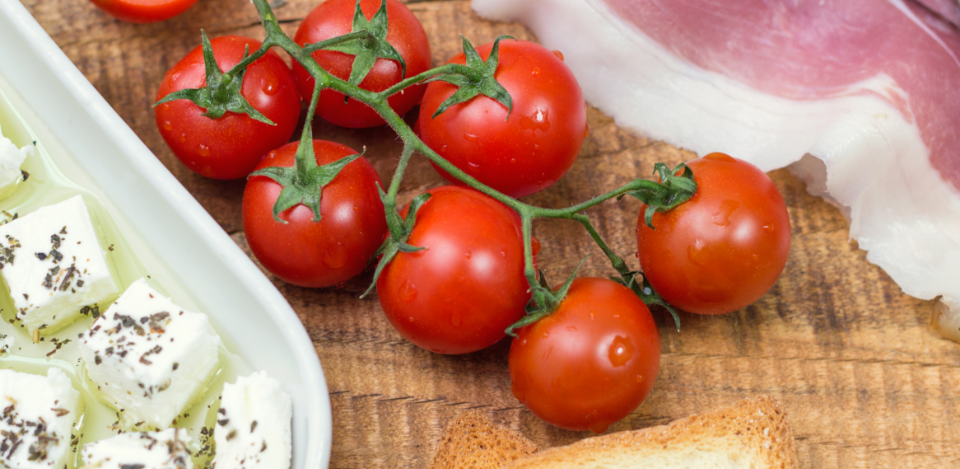 Summertime is all about fresh tomatoes! If you have a garden, we highly recommend growing some—or you can visit U-M's campus farm to check out their varieties. However you choose to gather your fresh ingredients, they'll be the perfect addition to this simple, savory recipe. Enjoy!
Yield: 2 – 4 servings
Prep time: 20 minutes
Ingredients
2 slices of grilled bread
6-8 slices prosciutto
4 cups baby arugula
4-6 ounces burrata cheese or fresh mozzarella, like buffalo
2 pounds ripe tomatoes, sliced
2 tablespoons olive oil
1 tablespoon balsamic vinegar
Salt and pepper to taste
Directions
Preheat oven to 400 degrees F. Line a baking sheet with parchment paper or aluminum foil and arrange the prosciutto slices in a single layer on the baking sheet. Bake for about 10 minutes and then allow to cool.
Place the arugula in a large bowl. Using your hands, break the burrata ball over top of the arugula and spread around. Arrange sliced tomatoes around the salad. Drizzle olive oil over top of everything and season with a little salt and pepper.
Place bits of the cooled prosciutto over top of the salad. Drizzle balsamic vinegar over the salad and garnish with the grilled bread.
---
Want more great tips, tricks and inside information from Conference and Event Services? Visit our newsletter archive!