Spring 2020 Newsletter

In this issue
Zoom Into a New Room
Working from home has its advantages but we miss the beautiful spaces in the Michigan Union, the Michigan League and Pierpont Commons. The formal woodwork, the large windows, the energy…
If you find yourself missing the spaces in our Unions, feel free to download a Zoom background from our website. With just a few clicks you can be in the Welker room, Rogel Ballroom, the Michigan Union's new four season courtyard, and other iconic spaces.
Take a look at our Zoom backgrounds for a fun change of scenery!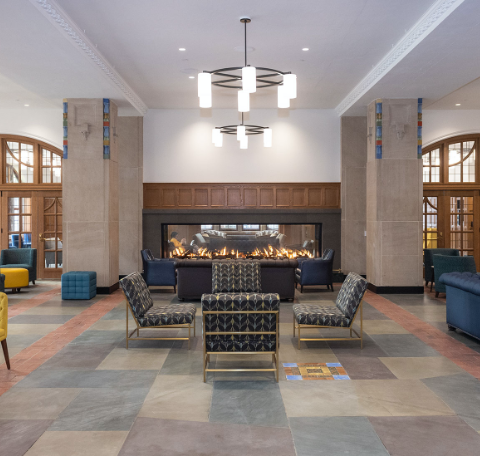 ---
Master Virtual Meetings With These Tips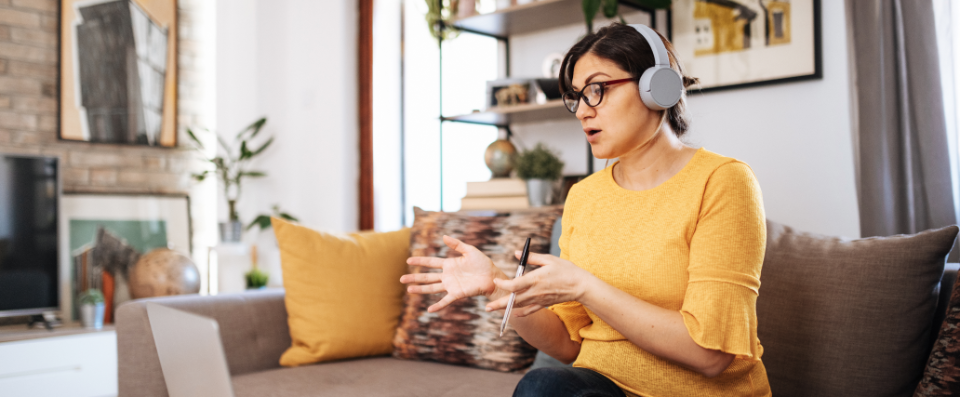 Not too long ago, attending a meeting virtually was considered less than ideal. If you weren't in the room, it looked as if you weren't fully engaged. Now, due to COVID-19, the idea of a virtual meeting is no longer the exception but the norm. In order to help you navigate the new landscape, we've put together some practices and ideas to consider for your next online meeting or conference.
Why go virtual?
Lower your costs. Perhaps the biggest benefit for most organizations is reduced travel. Virtual meetings save airline ticket, hotel and transportation costs. And because virtual meetings don't require food, you'll save there, too.
Grow your audience. Way too familiar with the restrictions of in-person meetings with inner-office colleagues only? By meeting virtually, you have the ability to expand your audience reach without the cost.
Have more flexibility. Not only do virtual meetings provide more flexibility with scheduling, they allow you to make edits, shuffle presentations and easily add new content before the presenter goes live.
Increase sustainability. Going virtual eliminates the need for almost all paper (think digital slides, sales pieces, agendas and programs). Even giveaway items can be reimagined. Idea: consider sending a reusable pen or notepad in advance of your meeting or event.
Sell your sponsors. Virtual meetings are a great opportunity to share information about your sponsors. Consider using logos, commercials, questions and polls right within your presentation. You can also attach literature and other documents to the presentation itself.
Develop one-to-one relationships. Virtual trade shows can be a great sales tool. Evidence shows that engagement is higher with one-to-one virtual discussions. And it's easier to capture email addresses and other data, too.
Enjoy staying power. Most virtual events are recorded and can be viewed after they've gone live. So, for those who may have missed a few key items (or for someone who was unable to attend), they can go back and watch the recorded meeting and catch up. You present once but your presentation continues to be viewed and consulted.
Protect yourself. We highly recommend that you have a Data Processing Agreement (DPA) in place with your virtual conference provider. Also make sure that you understand the protection provided and that you, the event holder, have the rights to all of your data and that it is maintained by you.
Key things to consider when going virtual:
1. Make it engaging. A talking head delivering tons of content may bore viewers and be forgotten. Break up the meeting with short periods of content, alternating between various speakers, sponsor content or break out rooms.
2. Make it fun. Consider polling questions to keep viewers engaged, like having viewers compete by trying to answer the quickest or get the most correct answers. You can also use fun backgrounds to liven up your meeting (which also eliminates any distractions from your backdrop at home).
3. Be prepared. The last thing you want to encounter is an IT glitch, so be sure to do a test-run of the program. And don't forget to research the providers. Some are free, others carry a fee. Also, are you looking to host an event for 100 or 1000? Expect different price points based on the number of guests.
4. Consider a moderator. Don't feel like you have to go virtual alone. By enlisting a moderator to help control the flow of the event, they can create breakout rooms, handle any tech issues that might come up, or collect questions and filter them for you, the presenter.
What virtual meetings look like in our future remains to be seen. Will digital ideas continue to evolve? Will in-person meetings subside? One thing we can feel confident about is that virtual gatherings and events, for now, will continue to grow. With a little practice and patience, they can be a virtually virtual success.
---
Planning Events and Covid-19
As we think about the new academic year, we're left wondering how event planning will change. Adhering to guidelines and doing our part to flatten the curve will always be the first priority. Here are some things to consider as you plan future events.
Our current online scheduling system reflects the room's normal capacities. If social distancing is part of future events, room capacity numbers will need to be adjusted.
State law, federal law or U-M policies may ultimately limit the overall group size and/or require additional conditions for event hosting.
You may want to consider holding your event virtually or, if possible, doing a hybrid, virtual and in-person event.
You may be required to take on certain responsibilities to ensure attendees are observing safe practices. Examples of this may include encouraging attendees to wear facial coverings if medically safe, temperature checks, use of hand sanitizer, directing guests to their seats to ensure clear traffic patterns, guest registration, agreement to conditions and more.
Please keep all of this in mind as you begin planning all of your future events. If you have questions or need assistance, please contact our office at umichevents@umich.edu.
---
Myth vs. Fact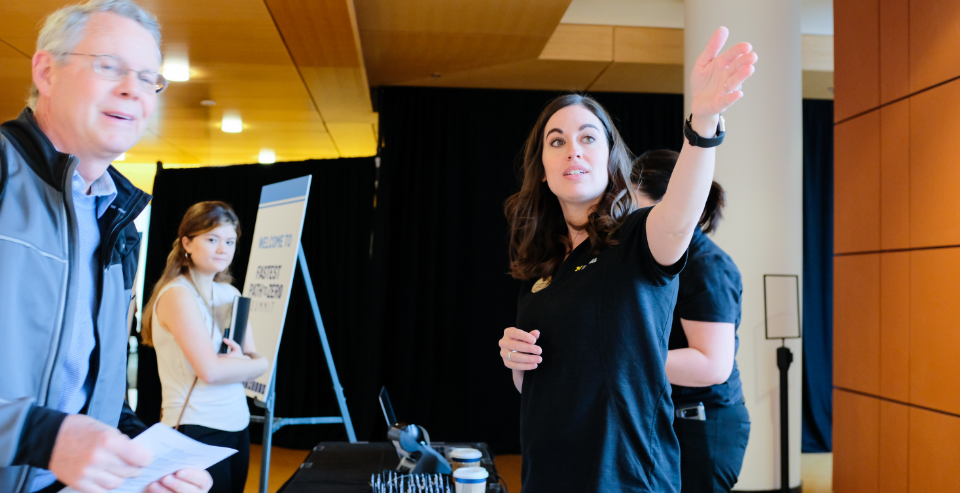 We love to hear that people are talking about us. After all, word of mouth is a great way to share information about our services. But sometimes we're surprised by what we hear! Take a look at these common assumptions to find out whether they are a myth or fact—and be on the lookout for more myths and facts in future newsletters.
MYTH:
Michigan Catering needs at least seven days to fulfill a catering order.
FACT:
While we'd love seven days, we can actually do it in three days! Our turnaround depends on how busy we are, but three days gives us enough time to prepare delicious food for all of your guests. For delivery orders, we can accommodate you in just 24 hours (learn more about Catering To Go below). For rush orders, certain fees may apply.
MYTH:
Conference & Event Services is only able to help with registrations for my event.
FACT:
Yes, our conference managers will help manage attendee and sponsor registrations. But we have a host of additional services, too, including: transportation, parking, meeting space needs, excursions, name tags, catering, virtual needs and reserving lodging for your guests when they are part of a group block contract.
---
Let Us Bake For You
Because many events have been cancelled, you might find yourself missing your favorite sweet treats. We can help. And you'll be helping us, too! Because our chefs are longing to bake—for you! Help them out by placing an order of—or making a gift of—our block M cookies.
Available in large and small sizes, these cookie cutouts are made at our own Michigan Bakehouse. Orders can be picked up at South Quad; delivery is available within a 15-mile radius.
Large block M cookies
$18 per dozen unwrapped | $24 per dozen wrapped
Mini block M cookies
$12 per dozen unwrapped | $15 per dozen wrapped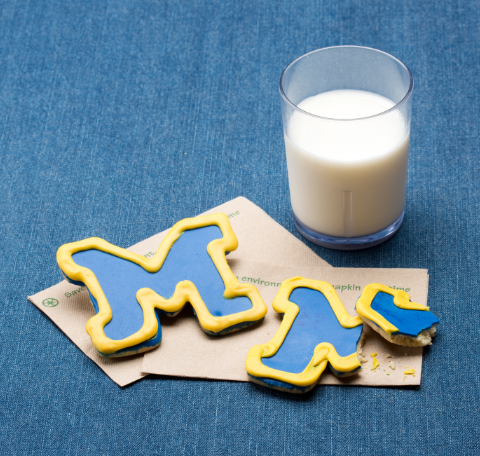 ---
Register for August Facts & Snacks
August 20, 20208:00 a.m. – 9:30 a.m.Virtual presentation on Zoom
At this Facts & Snacks we'll share tips on hosting meetings and events on campus, as well as attendee safety within spaces and food preparation and presentation. We are entering a new period of social distancing and are looking forward to sharing these tips with you!

---
Café to Go is Now Catering to Go!
Café to Go is getting a spring makeover and a new name! Catering to Go will still support you with features like online ordering, shortcode payment options and delivery. Plus, they've updated their menu to feature new items perfect for pop-up events or smaller gatherings. And, with their new ordering platform, accounts can be created and managed with ease.
Visit their website to view Catering to Go policies, menu items, learn how to place an order and more. And don't forget to bookmark the website once you're there!
Orders will no longer be available for retail pickup through Café to Go.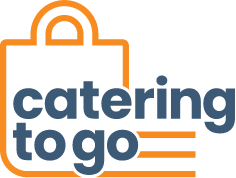 ---
Staff News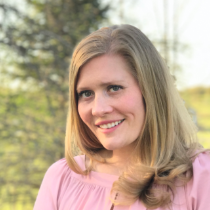 Angela Otto
Bringing 15 years of experience, knowledge and connections to Conference and Event Services, Angela is the perfect candidate to lead our dynamic conference sales team. Prior to joining us as sales manager, she served as director of sales at the Residence Inn Marriott Novi. Angela studied philosophy and history at Eastern Michigan University. When she's not at work she enjoys musical theatre and equestrian sports.
Anuj Sahay
Anuj joined Conference and Event Services as intake manager after an impressive career in the hotel industry. Most recently, he offered his breadth of experience as assistant general manager for Hyatt / The Embassy of France. Anuj obtained a hospitality degree from Queen Margaret University before receiving his master's from the French Business School. In addition to management, Anuj enjoys association football and yoga.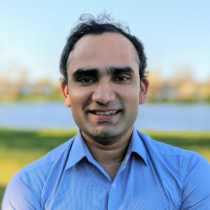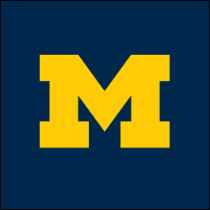 Cody Raveau
With over four years of experience in the information technology field, Cody brings a wealth of hands-on experience to his role as office and conference coordinator. Cody studied business administration at Oakland Community College. His interests include volunteer work with the LGBTQ+ community, playing cards and board games, and traveling.
Lauren Yanakeff
Lauren is dedicated to planning successful and memorable events. With over five years of experience in the event planning industry, she enjoys building strong relationships with clients. When Lauren is not busy planning seamless events, you can find her cooking and enjoying time outside. Lauren is a graduate of the School of Hospitality Business at Michigan State University, where she also competed as a varsity student-athlete.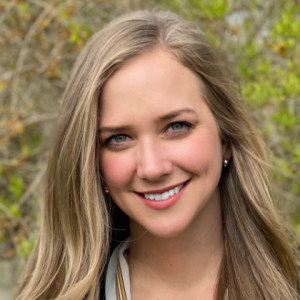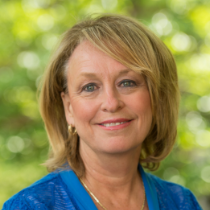 Congrats, Lynn!
Lynne Mydlowski has served as a conference and events assistant for the Michigan League team since 2006. On May 6, 2020, Lynne retired from University of Michigan. Lynne is looking forward to downsizing her home and spending more time with her grandchildren. We will miss her calm presence and friendly demeanor. To Lynne: "Thanks for your years of dedication to University Unions and Conference & Event Services. You have been a joy to work with!"
---
Featured Recipe
Bruschetta with Pea Puree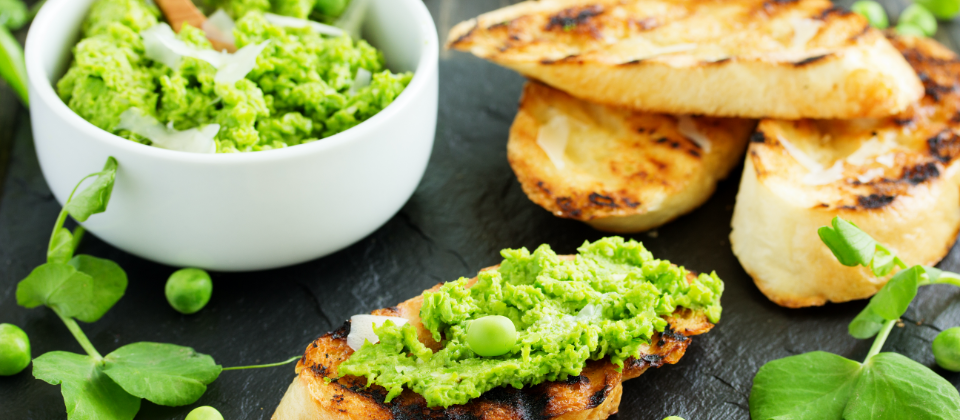 English peas are a classic addition to springtime sides. Enjoy this recipe from Chef Russ with its fulfilling, flavorful crunch using one of our fresh garden favorites.
Servings: 12 slices
Ingredients
1 cup fresh English peas (frozen is optional)
1 cup heavy cream
1/8 cup parmesan cheese, shredded
1/2 shallot, minced
1 clove garlic, minced
1/4 cup white wine
1 tablespoon olive oil
1 teaspoon salt
1/4 teaspoon black pepper
8 thin slices prosciutto di parma
1/2 cup fresh mozzarella pearls
2 tablespoons fresh basil, chiffonade
12 slices French bread slices (any desired thickness)
Directions
Sauté the shallots and garlic in the olive oil for about two minutes. Try not to add color to them and just gently soften the vegetables.
Add the white wine and reduce by two-thirds. Then add the heavy cream and 3/4 of the English peas. Optional: Reserve some peas as a garnish. To prepare: Blanch in boiling salted water, then chill.
Allow the cream mixture to reduce by two-thirds, which will cook the peas through and thicken the liquid. Remove from heat and add to blender with the parmesan cheese. Puree until smooth and place into a bowl. Chill in the refrigerator.
Drizzle some olive oil onto the French bread slices and toast in the oven. Once toasted, remove from the oven, add a pinch of salt to each and allow to cool.
Once the pea puree is chilled, remove from the refrigerator. Spread a small amount of puree onto. Of puree onto each toasted French bread slice.
Gently tear and curl small amounts of the prosciutto. Place onto each bruschetta and garnish with blanched whole English peas, basil chiffonade and fresh mozzarella pearls.
Season lightly with salt and pepper to finish.
Executive M|Dining Catering Chef Russ Palmer created this recipe to align with the goals of Menus of Change, a plant-based diet initiative created by the Culinary Institute of America. Menus of Change proposes 24 sustainable ways to support a diet that is high in plant-based proteins and reduces greenhouse gas emissions.
---
Want more great tips, tricks and inside information from Conference and Event Services? Visit our newsletter archive!