Spring 2019 Newsletter

In this issue
A Menu for All: Food Planning for Dietary Restrictions
Planning a menu for your special event or conference can be challenging. You want to accommodate each of your guests by serving selections that are enticing and delicious. Many of your guests may have dietary restrictions. So how do you plan a menu that everyone can enjoy? These simple steps will help you plan a catered event that works for everyone.
Gather Your Guests' Information
In the registration process for your event, include a section where you ask each attendee about dietary restrictions. There, you can gather specific information to ensure your guests' health and safety. When registration is complete, you can compile a master list of dietary restrictions.
Plan Your Menu
It might be tempting to request a special individual plate to accommodate a guest with a dietary restriction, but it's more inclusive to design a menu that all your guests can enjoy. For every dish they create, M|Catering tracks the eight primary allergens — wheat, milk, eggs, soy, tree nuts, peanuts, seafood, and shellfish. You can find the allergen content for M|Catering selections on the MyNutrition website. And, because our meeting professionals are menu experts, you are always welcome to ask us to help you design a menu that is both safe and delicious.
On the MyNutrition website, M|Catering enters the recipe for each of their menu items. The MyNutrition online tool generates nutritional information for each dish, including portion, calories, nutrients, and allergens — guaranteeing that the info is available for review anywhere, anytime.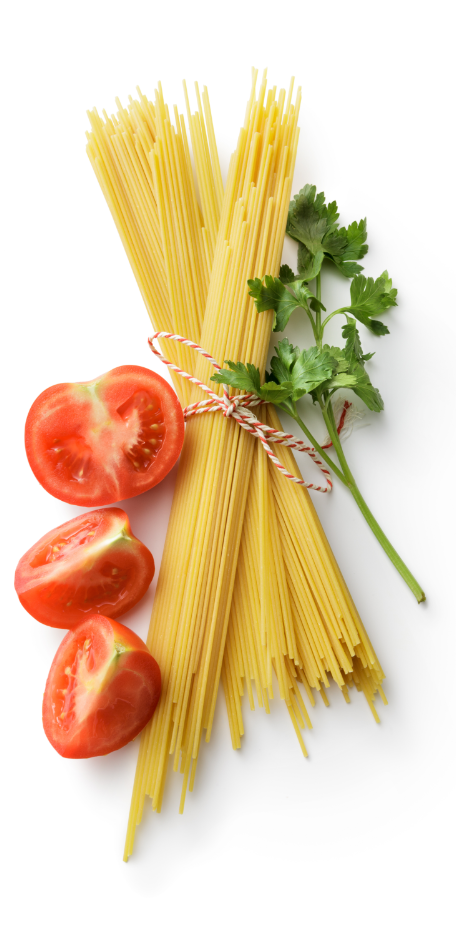 Plan Accordingly
If you are considering a customized menu, please keep in mind that the menu design will take more time. When M|Catering creates custom recipes, they need time to calculate and record the allergen content for each customized dish and enter it into the MyNutrition website.
Pro Tips
For receptions, colorful and fresh vegetable or fruit trays accommodate most dietary restrictions. For lunch, salad bars and deli platters keep each ingredient separate and identifiable, so guests can assemble a meal that works for them. And for dinner, consider preemptively making your decisions to accommodate all allergies. For instance, you can choose one of our many delicious gluten-free entrees. Or, if you are expecting vegetarian guests, you can choose from our variety of vegan options, so that the same dish can accommodate those with egg or dairy allergies.
When planning a menu for all, communication is the key to success. Your guests need the opportunity to share their dietary concerns, and you need the opportunity to share those concerns with your event-planning team. Working together, M|Caterings can create a delicious and inclusive menu for all.
The Beautiful New Spaces of the Renovated Michigan Union
The renovated and new meeting rooms in the Michigan Union will offer the best of both worlds: beloved historical rooms with architectural charm, and state-of-the-art technology for more powerful presentations.
Here's a rundown of what you can expect when the Union reopens.
First Floor: Willis Ward Lounge and South Lounge
The Willis Ward Lounge will be redesigned with a more open floor plan. Adjacent to the Willis Ward Lounge, the brand-new South Lounge will offer a bright space — complete with a display screen — that can be closed off for private events. The lounges will be separated by an inviting fireplace, and both will have built-in audio capabilities. Because the Willis Ward Lounge will be used as a gathering and study space for students during the academic year, its scheduling will be more limited than the South Lounge.
First Floor: Pond Room
Borrowing space from the old Tappan Room, the new Pond Room has been redesigned as a more functional square space. It will have two projection screens, a monitor, and a built-in sound system.
First Floor: Courtyard
This new programmable space was once an open-air patio. The Courtyard has been completely re-envisioned as an enclosed bright space with a stunning glass roof. A coffee shop will be located adjacent to the Courtyard, with the option to enclose the space with a glass partition. The Courtyard will feature a large screen with projection, a built-in sound system, plentiful floor outlets, and wood floors. We expect that this unique space will be very popular for special events.
Second Floor: Terrace Rooms (2211AB and 2209AB)
The Terrace Rooms are smaller, adjacent meeting rooms. Each room has a divider for sectioning the room in half and a flat panel display with inputs. The doors open to the main hallway and a terrace that overlooks the Courtyard.
Second Floor: 2210ABC (former MESA Office Suite)
This large meeting room has approximately 1,300 square feet, and it can be divided into three sections. Each section has a flat panel screen, and the three screens can be synched to show the same presentation. This meeting room features a built-in sound system that can be isolated when the room is divided.
Third Floor: Wolverine Room
The new Wolverine Room is a large, inviting meeting room with 1,774 square feet. The room has flat screen panels, lots of electrical power, and house sound. The Wolverine Room features a charming interior window that overlooks the ballroom, and, just outside the entry, there is a lovely and inviting space that can serve as a pre- or post- meeting reception area.
Reservation Policies
In the Michigan Union, there will be one inclusive rate for all rooms that have built-in audio-visual. For rooms without built-in audio-visual, there will be an additional charge if equipment is needed. We've recently reduced our minimum time for room rentals from five hours to three hours. This change allows us to accommodate our guests more effectively and has become a permanent policy.
Reserve Now!
The Michigan Union is ready to schedule events happening after February 1st, 2020! Want to be one of the first to make a reservation in the beautifully renovated Michigan Union? Give us a call at 734.764.2000, email conferences@umich.edu, or submit an inquiry here.
Five New M|Catering Menu Selections That Will Make Your Event One-of-a-Kind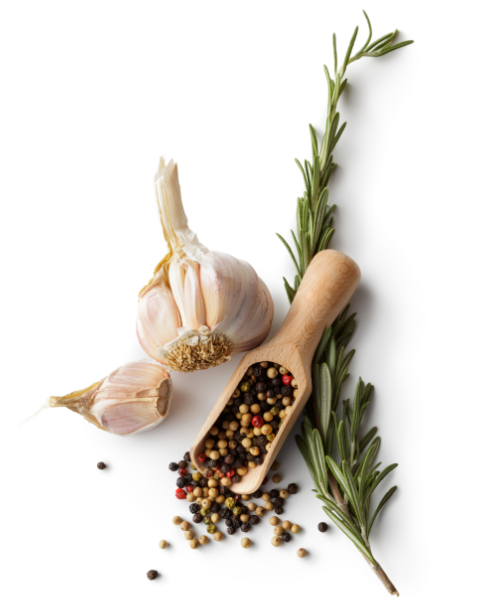 Fresh foods and fresh ideas are always part of the plan when M|Catering designs their new menu.
Try any one of these five special selections from their new spring menu and your event will feel one-of-a-kind.
Build-Your-Own Buffets. When you want to give your guests just what they'd like, try the build-your-own buffet options, which are available for breakfast, lunch, or dinner. You can choose from a wide variety of entrees and sides to create a menu with taste and variety.
International Buffets. Thrill your guests with the flavors of India, Mexico, Pan Asia, Europe, Africa, or the Middle East with M|Catering's exciting international buffet series. You'll find the unique flavors of different regions in authentic dishes that have wide appeal. Keep an eye out. M|Catering will be expanding their international menu in the near future.
Vegan and Gluten-free Options. M|Catering has more vegan and gluten-free menu items than ever before, making it even easier to serve fresh dishes that meet everyone's needs.
Avocado Toast Breakfast Station. Decidedly healthy and definitely special, an avocado toast station treats your guests to one of the latest build-your-own food trends. Guests can choose from a variety of fresh breads and assorted toppings, like pepper flakes and feta cheese.
House-made Desserts. Whether they're tucked away in a boxed lunch, included in a tailgate package, or served after a formal meal, M|Catering's house-made desserts will have your guests sneaking back for seconds.
Today's Tip: How Much Joe Is Enough?
When you order coffee for an event, you can roughly estimate one gallon of coffee for every 15 guests. Statistics show that men tend to drink a bit more coffee than women, so you might want to adjust accordingly. And when you're looking at a hot beverage breakdown for your whole group, you can estimate that 65% of attendees will drink regular coffee, 15% will choose decaf, 10% will prefer tea and 10% will skip hot beverages all together.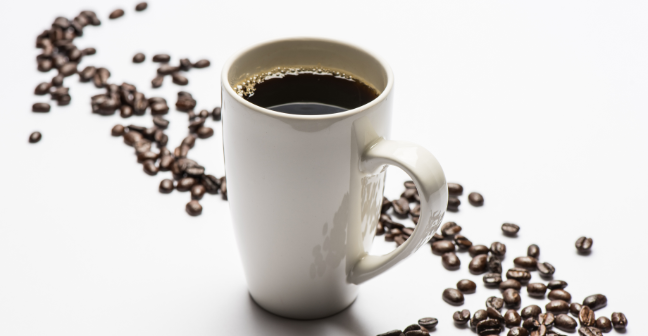 Facts and Snacks February Recap

Our February Facts and Snacks at the Michigan League Ballroom was a great success. Over 135 guests attended the presentations while enjoying a selection of offerings from M|Catering's new menu. Susan Pile, senior director of University Unions and Auxiliary Services, provided updates on the Michigan Union renovation. She also premiered an exciting virtual tour that showcases artist renderings of the new building. In the second half of the program, a panel of CES professionals discussed alternative meeting spaces to consider while the Union is closed for renovation. As always, our guests engaged our panelists with great questions, which we've collected on our FAQ page.
We ended the event with roundtable sessions, where guests picked their own topics for our CES staff members to cover.
Register for August Facts and Snacks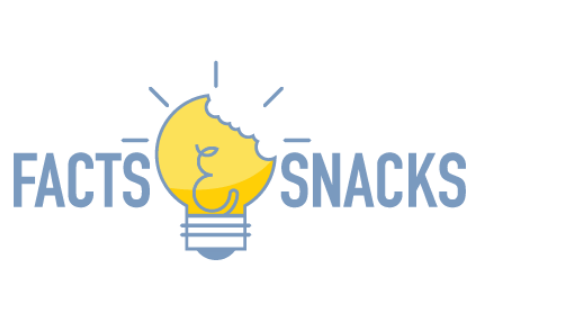 Thursday, August 8
8 to 9:30 a.m.
Richard L. Postma Family Clubhouse, U-M Golf Course
Yes, I'd like an email invitation to the event!
People are Talking!
"Susan Schaefgen and her team worked incredibly hard and just did a fantastic job. I can't say enough about Sue's professionalism — especially under pressure — and what a pleasure it was to work with her. She did more than go the extra mile — more like a marathon in some cases! Our major international conference event was a success, thanks to CES."
Kevyn Collins-Thompson
SIGIR Conference, 2018
Associate Professor of Information,
School of Information University of Michigan
Welcome, New Director of M|Catering Operations, Devon Harrison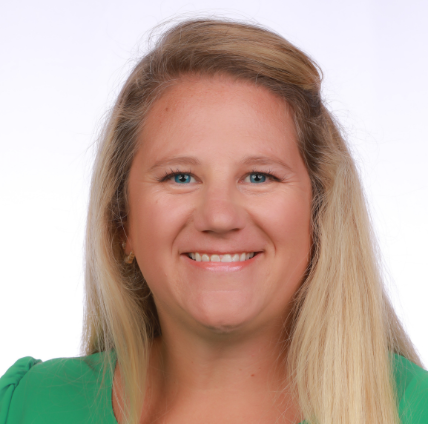 Devon Harrison comes to the University of Michigan with over 15 years of catering experience. Before joining the M|Catering team, Devon was the director of catering at the Ann Arbor Marriott at Eagle Crest Resort.
Devon developed her passion for catering when she worked across the United States at a variety of AAA Four Diamond resorts. Devon graduated with a Bachelor of Science in Resort Management from Green Mountain College. She was a member of the collegiate ski and soccer teams, and she was captain of both teams during her senior year. In her spare time, Devon enjoys playing ice hockey and coaches high school ski racing.
Our Experts in Action | Conferences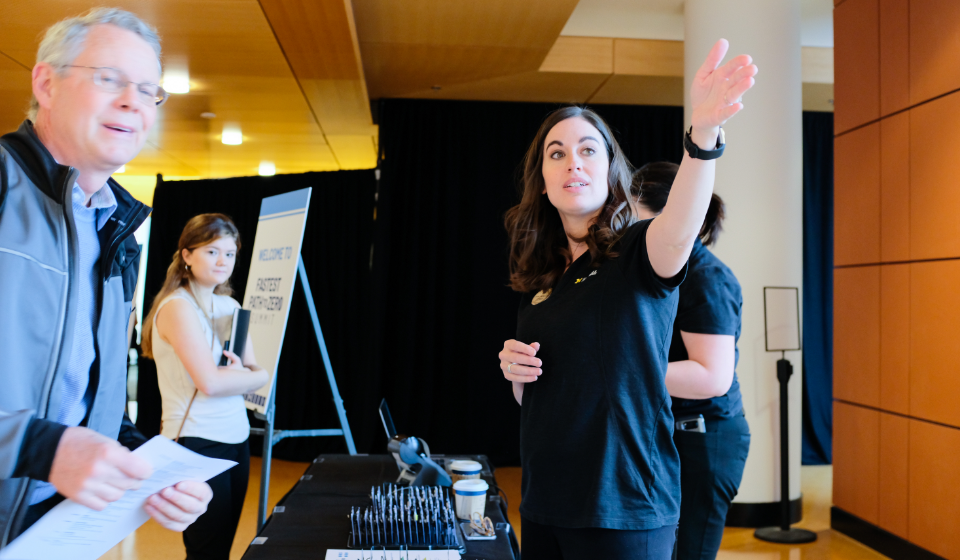 We're going to Washington, D.C., … again! The Mobilizing Computable Biomedical Knowledge (MBCK) Conference is returning to D.C. this July, and our team will be running registration and providing on-site conference support, as well as a host of other conference logistics.
Because we've perfected our remote support process, we'll be providing registration support and assistance for the UltraFast Optics XII Conference in Croatia.
We're hard at work cementing every detail for the Michigan Medicine Department Conference, which will take place in the Dominican Republic in April 2020. We will be sending two expert event coordinators to the island during the conference to manage the entire conference and provide support.
We were thrilled to be supporting the U-M Energy Institute in their Fastest Path to Zero event at the Ross School of Business. We handled registration as well as assisted with custom stage set-up, lighting, décor, and catering.
And we're looking forward to managing the entire Pan American Congress of Applied Mechanics Conference (PACAM). We've begun the process by creating and running three different registration pages in three different languages — English, Spanish, and Portuguese.
Featured Recipe
Zucchini Lentil Cakes
This is a fantastic, hearty vegetarian option that combines legumes with fresh-cut vegetables. When the cakes caramelize, there's a crisp, deep flavor reminiscent of a latke. The addition of cheese, tomato, and lemon mayo bring out the bright flavors. This dish is perfect in the summer months when zucchini is plentiful.
Prep time: 20 minutes Portion: 2 cakes
Ingredients
1 lb zucchini squash, grated
1/2 cup lentils, cooked
2 tsp salt
1/8 tsp ground black pepper
1 tbsp green onions, sliced
2 lemons, divided. Juice and zest one lemon.
1/3 cup chickpea flour
1/4 cup diced yellow onion
1 tsp diced garlic
2 whole eggs
Lemon Mayo
1 cup mayo Juice of
1 lemon
1 beef steal tomato, sliced
1/8-inch thick
1/2 cup feta cheese, crumbled
2 tbsp olive-canola oil blend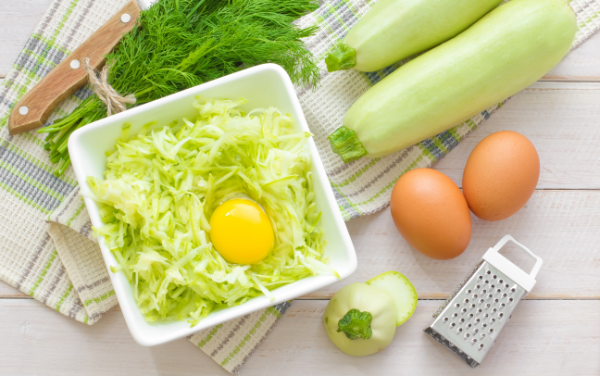 Directions
Using the shredder, grate the zucchini into small pieces, 1/16-inch thick. Salt and let stand for 20 minutes in a colander.
Squeeze the zucchini until dry by pressing firmly. It is important to drain as much water as possible.
In a large mixing bowl, combine all other ingredients except for the oil, and mix on slow until just blended evenly.
Generously oil a pre-heated grill. Place a scoop of mixture on the grill, and flatten the mixture.
Grill until golden brown, and flip. Cook until the internal temperature reaches 165F.
Drain slightly, and serve immediately with tomatoes, feta cheese, and lemon mayo.
Russ Palmer is the executive chef for M|Catering. He is a graduate of the Culinary Institute of America and has over 25 years of chef experience.
Want more great tips, tricks and inside information from Conference and Event Services? Visit our newsletter archive!