Fall 2022 Newsletter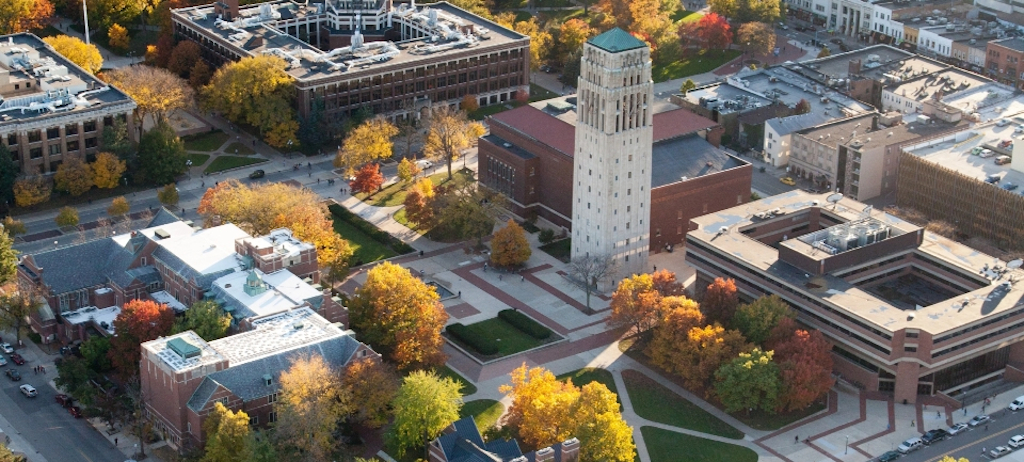 In this issue
---
Large-Scale Event Planning
CES recently hosted its two largest conferences to date, assisting with details from reserving on-campus spaces and finalizing catering details to arranging lodging and transportation. See how we delivered for our clients and how we can help make your next conference a big success!
31st Annual National Training Institute
In July, we were thrilled to welcome back the 31st Annual National Training Institute. About 1,900 attendees from the Electrical Training Alliance (a group of electricians and journey persons looking to complete their four-year training and certifications) gathered for the week-long conference, which included classes on campus, a leadership course held in the U-M Adventure Leadership Center, and a trade show. Guests also enjoyed a golf outing and a barbecue prepared by Michigan Catering. Our team helped coordinate the meals, classrooms, transportation, and special event meeting spaces. We also facilitated lodging arrangements by offering rooms in a residence hall and working with more than 20 local hotels to offer additional lodging options. Thirty-five student employees and several on-campus departments contributed to our efforts.
The National Training Institute event brought an estimated six million in additional spending to Ann Arbor and the surrounding area. One million of the spending went directly to Student Life where it will benefit student programs and services. We would like to thank everyone who helped make this week-long event a huge success.
36th Annual Iron Workers Conference
The annual Iron Workers Conference, a training program for iron worker instructors across the country, returned to campus in July after a two-year hiatus due to the pandemic. Guests attended classes on campus and at Washtenaw Community College, and explored Ann Arbor and the surrounding areas. Our team supported the event by coordinating registration, meals, on-campus meeting spaces, transportation, and residence hall lodging for over 400 attendees.
Thinking about hosting a conference? We're here to assist you with events of any size! Contact us at 734-764-2000 or conferences@umich.edu.
---
Parents and Family Weekend Recap
Parent and Family Weekend recently concluded after a full slate of events for students and their parents and families. Activities included the Michigan vs. Maryland football game; annual Parents & Family Weekend tailgate; school and college receptions; G-Fest, a student group performance festival; a brunch hosted by the Dean of Students; and more!
The Conference and Event Services team helped make the weekend a success by providing registration services for over 1,500 parents/families, coordinating details for the fully-catered tailgate provided by Michigan Catering, and reserving hotel accommodations in the Ann Arbor and surrounding areas.
We look forward to providing a seamless and meaningful experience for students and families again next fall!
---
Michigan Catering Updates
Already thinking about menu selections for your next in-person meeting or catered event? We're thrilled to announce that a new Michigan Catering website is coming soon! The new website will offer new and improved features to provide the best customer experience for planning your event. Visitors will be able to select between various event categories and submenus, filter by allergen information, and more. So you'll be able to customize the best menu based on the needs of your guests.
In the meantime, our chefs have been busy crafting authentic fall recipes that will allow you and your guests to savor the delicious flavors of the season. New fall dishes include almond cranberry stuffed acorn squash, swiss chard with spice roasted apples, and golden beets with herbed goat cheese.
And new entrees, sides, and desserts have been created especially for the holiday season. Like pan-seared walleye with thyme brown butter sauce or cider brined roasted pork loin with smoked cherry chutney. Holiday desserts include pumpkin cheesecake (with nutmeg cream and blackberry coulis), pecan praline bread pudding and apple tart tatin with crème fraîche.
The new website will include these and other new holiday dishes. We can't wait to share it with you! Until then, please reach out if we can help you with any upcoming catered events.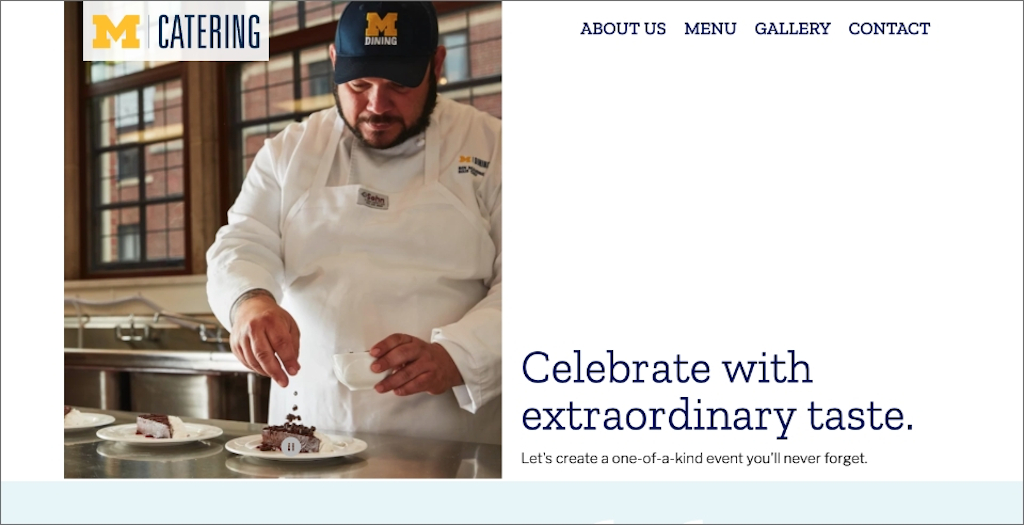 ---
Summer Program Highlights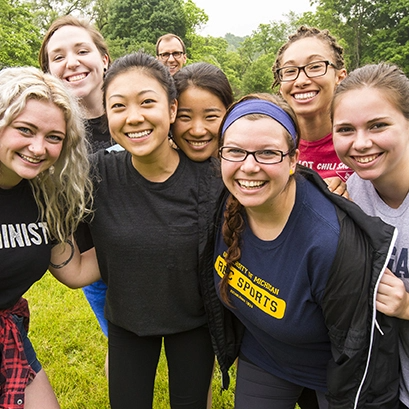 Each summer, CES partners with Michigan Housing and Michigan Dining to host summer programs and camps. Our one-stop shop includes custom meal plans, ample space to run your program, meeting room coordination, group outings, and more. And if you're looking to stay overnight, we can also arrange lodging to accommodate your guests in residence halls or local hotels.
This summer we returned to a full, in-person schedule with over 125 overnight camps. Groups ranged from fewer than 10 participants to over 400. We were also excited to host multiple new programs and welcome groups back following a two-year hiatus due to the pandemic.
Interested in learning more about CES and how we can assist with your summer plans? Send an inquiry or contact us at 734-764-2000 or conferences@umich.edu.
---
Manage stress with proper self-care!
Do you think that busier means better? Do you think of self-worth as productivity? If you find yourself pushing too hard, remember these tips for practicing better self-care and making yourself a priority.
Set Boundaries
Personal boundaries are the rules we set for ourselves in order to create balance. Remember to honor a healthy work-life balance and also set limits within your relationships, both at work and at home. And always, always use your voice. It's okay to express your wants and needs, even when that means saying no.
Ask for Help
Asking for support can be challenging. But there are simple ways to lighten your workload without having to bear any guilt. Try to keep open lines of communication with your colleagues and delegate tasks when you can't meet your deadlines. You just might find that they're more than happy to help. Plus, it's a great way to stay connected in the office.
Celebrate Accomplishments
Recognizing achievements at work is so important. It can help to boost morale and set future goals. It's also a great way to remember what you like about your job and why you choose to do what you do. So take opportunities to pat yourself on the back or send an email to a colleague for a job well done.
Ultimately, self-care looks different for everyone! The most important thing is to take time to check in with yourself—whether professionally, physically or emotionally—and make sure your personal self-care routine offers healthy, nourishing benefits that bring you joy.
For more information on self-care and wellness visit the Well-being Collective website.
---
August Facts & Snacks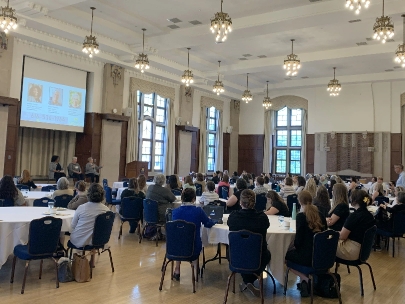 Our August Facts and Snacks at the Rogel Ballroom in the Michigan Union was a great success. Nearly 100 attendees enjoyed a presentation on hybrid events, catering, and event registrations. Additionally, guests sampled a selection of new breakfast options offered by Michigan Catering. Thank you to all who attended. It's your participation that makes Facts and Snacks events a great opportunity to learn and have fun.
Didn't make it? Keep an eye out for our next Facts and Snacks offering.
---
New Staff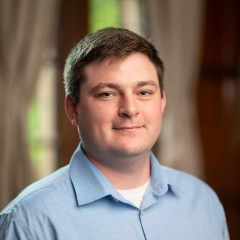 Bryce Montgomery joins Conference and Event Services with six years of experience in the hospitality industry. Before coming to CES as Meetings and Special Events Assistant, Bryce served as catering captain and sustainability, student engagement, and community engagement program manager for Michigan Dining. A graduate of Washtenaw Community College with a focus in environmental science and society, Bryce also holds certifications in ServSafe Food Protection, AllerTrain, and Training for Intervention Procedures (TIPS). Bryce currently resides in Ann Arbor. When not at work, he likes to spend his free time playing disc golf, cooking, and attending concerts.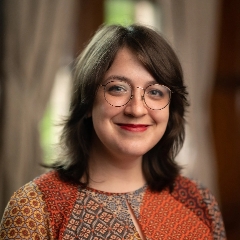 Makenzie Peecook comes to Conference & Event Services with nine years of experience in event management. Prior to joining CES as Events Manager, she served as events and operations manager for the Art House Convergence, a professional association of independent cinema operators. Makenzie is a graduate of U-M with a bachelor's in communications and film studies. She currently resides in Ann Arbor and, when not at work, you can find her at the movies, collecting eccentric earrings, and winning at pub trivia.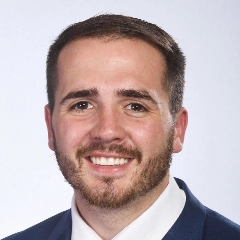 Tyler Sanders brings four years of experience to his position as Conference and Events Manager. Prior to joining the team, he served as marketing and commuter services coordinator for Housing and Dining at the University of Colorado Denver. He was also partnership services coordinator at Learfield – Ragin' Cajuns Sports Properties on the campus of the University of Louisiana-Lafayette. Tyler holds a bachelor's degree in marketing and sales from the University of Northern Iowa, and an MBA from the University of Louisiana Lafayette. When he's not at work, Tyler enjoys spending time outdoors, hiking, reading and writing, and walking his dog, Demi. He currently resides in Ypsilanti.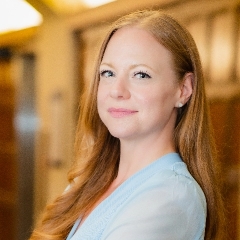 Tonya Tuitman joins Conference & Events Services with 10 years of experience in event planning, most recently as event planner at Lemon Vanilla Designs. She studied general business at Ferris State University. Tonya currently resides in Ann Arbor and, when not at work, you can find her camping, listening to music, gardening, spending time with family and friends, and creating in many forms.
---
U-M Tax Seminars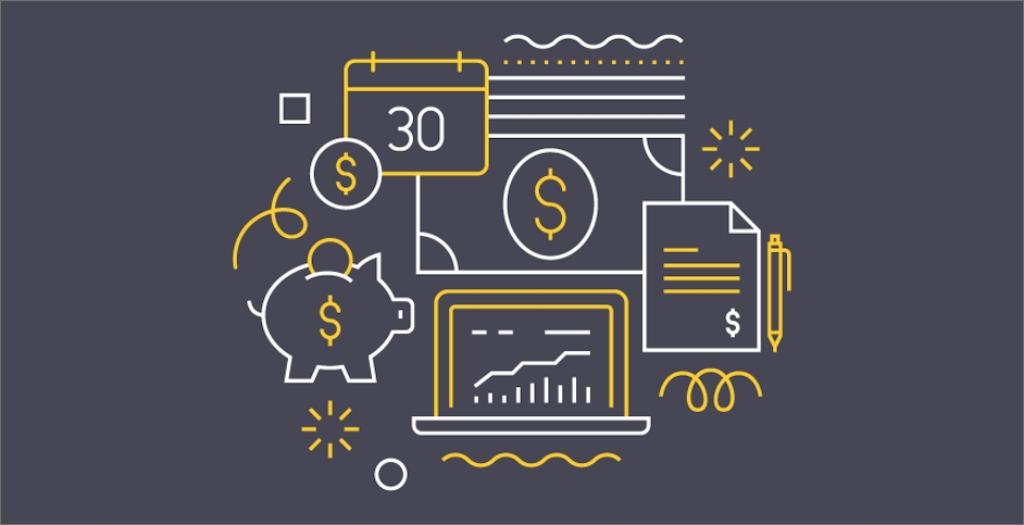 Registration is open for U-M's Tax Seminars and this year they're completely virtual! This is a great opportunity for tax and accounting professionals to cover important updates on tax laws, policies, procedures and more. Plus, the completion of our advanced course qualifies for 15 CPE credits!
If you know someone who could benefit from our seminar, please spread the word.
---
Featured Recipe
Creamy Wild Rice, Forest Mushroom and Garden Herb Soup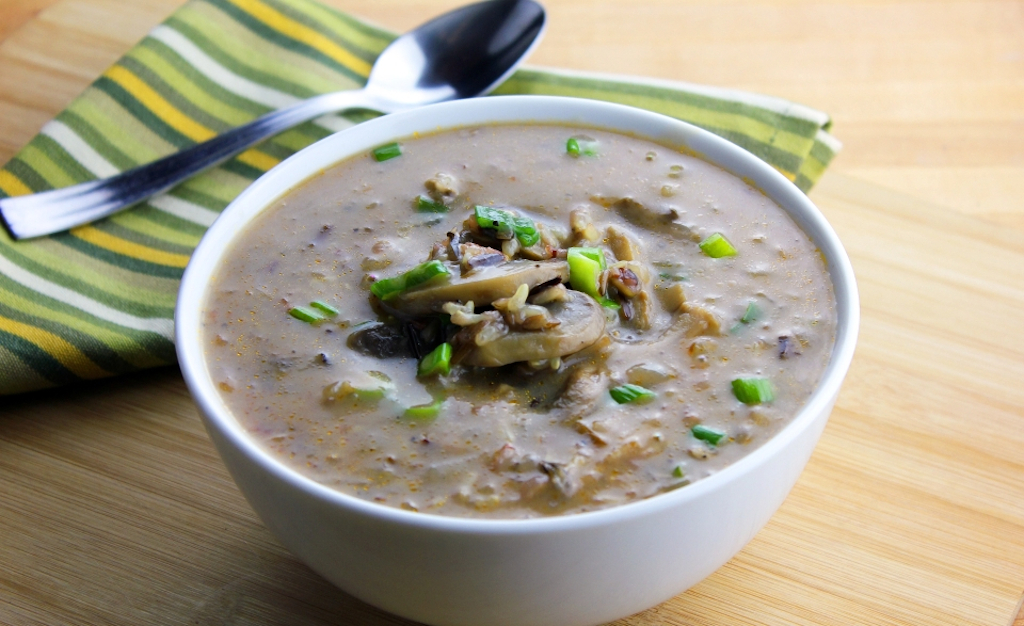 Autumn is all about what's in season! This garden soup recipe combines fresh herbs and veggies with a rich, creamy sauce, making it the perfect dish for any fall get-together or cozy meal at home. Just serve in your favorite soup bowls with slices of French bread and enjoy!
Yield: 8 servings
Prep time: 40 minutes
Cook time: 1 hour
Ingredients
½ cup diced sweet onions
½ cup diced celery
½ cup diced carrots
1 teaspoon minced garlic
1 teaspoon minced fresh sage
1 teaspoon minced fresh thyme
1 teaspoon minced fresh rosemary
3 cups chopped assorted mushrooms
½ cup wild rice
¼ cup white wine (a table wine preferred)
10 cups water for the soup & 5 cups for cooking the wild rice
1 tablespoon chicken base
½ cup heavy cream
½ fresh lemon, juiced
Sea salt to taste
Black pepper to taste
2 tablespoons olive oil + 1 tablespoon
Directions
Begin by adding the wild rice and water into a pot and bring to a simmer. Gently cook the wild rice until the grains begin to open and soften. Remove from heat and cool.
Heat a pot over medium and add the olive oil. Now add the onions, carrots, and celery. Stir the combination of vegetables and gently cook on medium-low heat until the onions are translucent. Remove the vegetables from the pot and set aside.
Add the additional olive oil into the pot followed by the chopped mushrooms. Saute at medium temperature for about 8-10 minutes, cooking the mushrooms down and browning them slightly.
Add the garlic on top of the mushrooms and stir to combine. Then add the cooked vegetables back into the pot along with the white wine. Reduce the liquid by half.
Once the wine has reduced, add the heavy cream and bring to a boil. Reduce by one-third. Now add the chicken base and water. Bring back to a boil, reduce to a simmer, and add the wild rice. Simmer for 20-25 minutes.
Add the fresh herbs, lemon juice, and salt & pepper to taste.
---
Want more great tips, tricks and inside information from Conference and Event Services? Visit our newsletter archive!