Fall 2021 Newsletter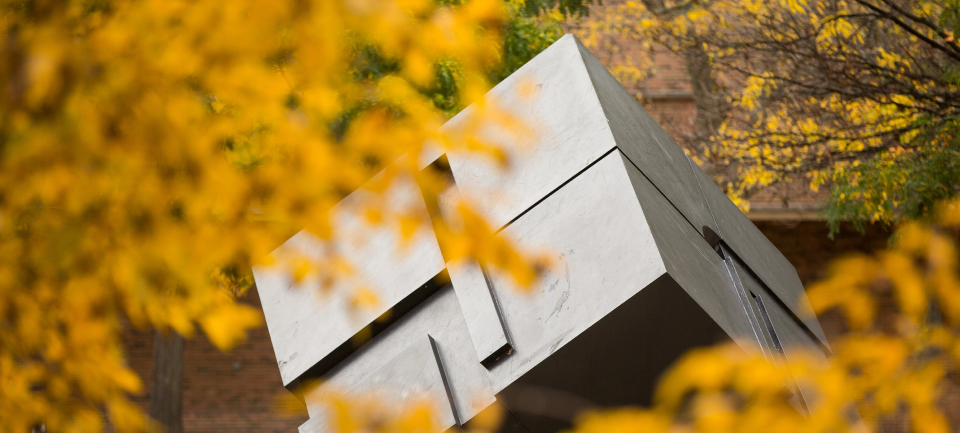 In this issue
Safe Catering Practices for Meetings and Conferences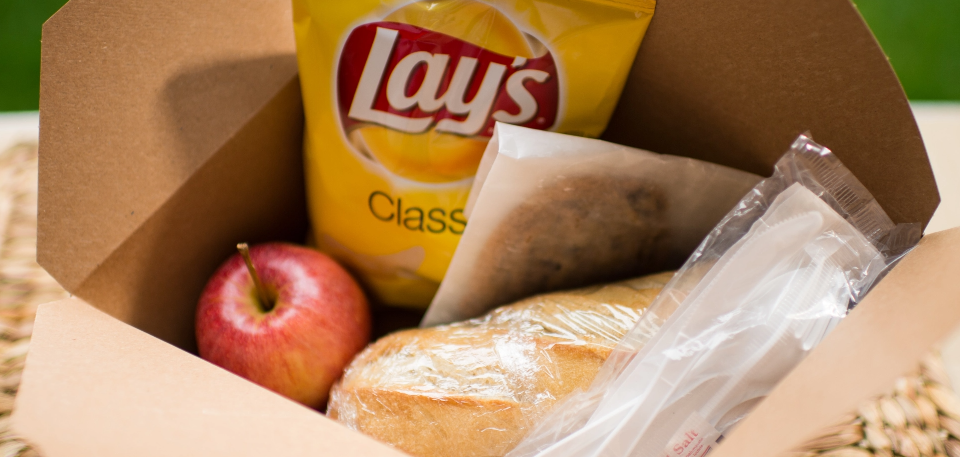 If you're like us and you're starting to plan for the return to in-person gatherings, you might have questions regarding catering guidelines and COVID-19. While there is no evidence linking COVID-19 with food, food packaging or food safety, our catering team is taking all the recommended precautions.
Our chefs frequently wash their hands and change their gloves before and after preparing food.
All surfaces and utensils that come into contact with food are sanitized regularly.
The team is also cleaning and sanitizing counters and condiment containers.
Our servers wash their hands frequently.
The evidence suggests that buffet catering is safe, but if you or your attendees are still unsure about buffets, boxed meals are a great option. M|Catering boxed sandwiches and salads are made fresh-to-order and provide guests the opportunity to eat outside or to maintain social distancing. Guest can make their selection from a variety of options including vegetarian, gluten free and vegan entrees.
Still worried about catering an event? Stay informed with these food safety resources.
Feel free to contact us with any questions.
---
Fantastic Fall Additions to Our Catering Menu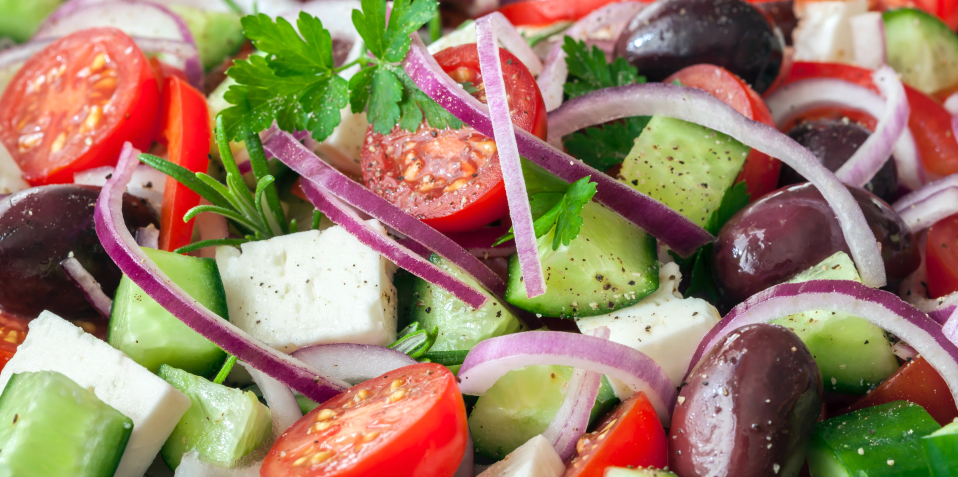 Already thinking about menu selections for your next in-person meeting or catered event? Be sure to check out these exciting updates from Michigan Catering before you plan!
The U-M Bakeshop will now be making almost all of the baked goods for Michigan Catering. From tiramisu to baklava to new vegan desserts, there's a delicious variety to choose from (and it's all in-house!).
We are also pleased to offer new dessert offerings for special dietary needs. Michigan Catering will be providing gluten free and vegan desserts from Rumi's in Plymouth.
For fans of our continental breakfasts, we've made some changes to the sides. Now you can enjoy fresh, house-made cinnamon rolls, coffee cake, danishes, croissants and assorted baked muffins!
A new gluten free / vegan sandwich is now on the menu. It's the Onigirazu Sandwich-Nori, filled with sticky rice, garlicky spinach, grilled tofu and marinated shitake. We know your guests will love it!
Due to its popularity on the Catering To Go menu, Michigan Catering is now offering Greek Salad, Thai Salad and Garden Salad plated for in-person events or boxed lunches.
Finally, we've added an extensive list of mocktails and signature cocktails—including some seasonal selections!
---

August Facts & Snacks Recap
On August 19 we hosted our tenth Facts & Snacks session. Over 125 participants attended virtually to get updates on fall semester planning.
Center for Campus Involvement staff member Josh Lee discussed events, activities, and protocols around students (with a focus on first- and second-year students); Devon Janks from Michigan Catering shared ideas and tips on catering for fall; Michelle Getchell from the Center for Research on Learning and Teaching, and Lindsay Sorgenfrei, our assistant director of event operations, covered event planning for departments, faculty and staff; then we opened up our Q&A session and touched on virtual and hybrid events.
Thanks to all who attended. It's your participation that makes Facts & Snacks a fun learning opportunity for all. If you didn't have a chance to attend, feel free to view the recorded meeting. And here are results from our poll following the session:

Please note that the policies discussed during the event are subject to change based on current conditions.
---
In-Person, Hybrid or Virtual? How to Choose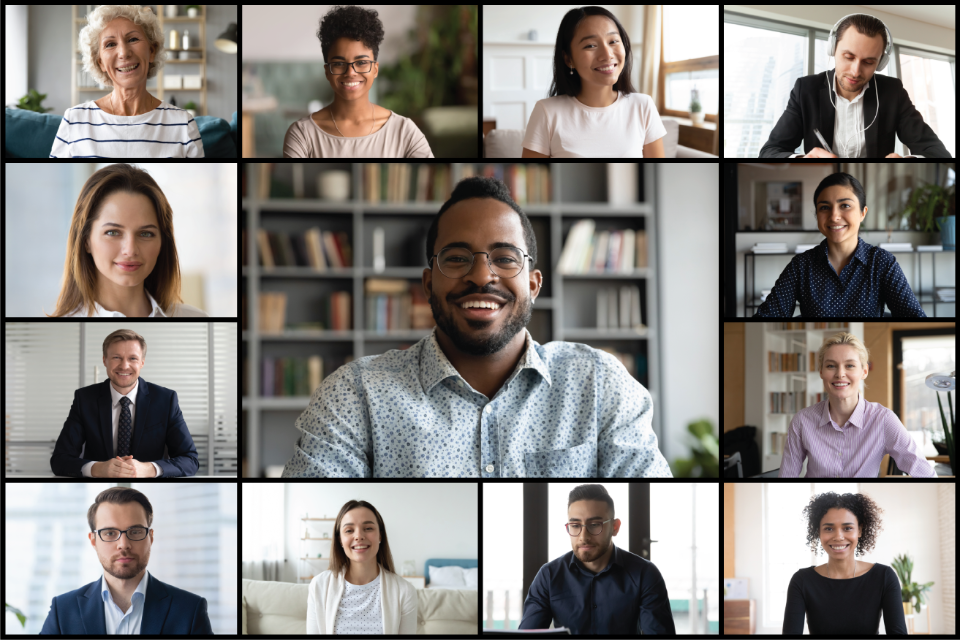 There are many important things to consider when planning an event or conference—like deciding which format will be best for your attendees. Traditionally, in-person events have been the popular choice for hosting a successful event. Today, there are several options: live, virtual and hybrid. We've put together a list of things to consider for each option.
Live
Face-to-face interactions: We've all been surprised at how warm and comfortable virtual events can be. But there's something special about meeting face-to-face.
Relationship building: Whether you're waiting in line at registration or looking for a seat during lunch, in-person events are a great way to meet new people and make new professional connections.
Catering opportunities: A catered meal can add an air of professionalism and formality to an event. And well-planned snack breaks help keep energy up and attention focused.
Fewer distractions: In-person events allow you to focus 100% on what's going on in the room. When tuning in virtually from your office or home, disruptions like audio glitches, connection failures, and incoming work emails are likely to occur.
Virtual
More attendees (International reach): By removing the added costs of hotels and travel, you can attract attendees from around the globe and still keep your event affordable! Best of all, online registration allows you to gather information about your attendees and create a customized experience for your virtual event.
Streamlined planning: No need to rent event space, provide lunch, print name badges, etc. All you need are your speakers, presenters, and professional, high-quality video production equipment.
Easy attendance: No worries about a last minute rush of registrations or having to adjust seating or food arrangements. Everything is virtual!
Gather data and record meetings: Not only can you collect information from your registrants, you'll be able to save a full recording from your virtual event. This includes slides, presentations, Q&A sessions and more, which you can share on your website or social media platform to create a bigger impact. The recording can also be an additional income stream.
Hybrid (Live and Virtual)
Accommodates everyone: Host more attendees than an in-person event with the ability to have live in-person speakers while also streaming content to a virtual audience located anywhere in the world.
Requires early planning and more preparation: In order to execute both a live and virtual event, your agenda will require clever planning and timing in order to successfully accommodate both groups.
Higher cost to host both formats: While you won't have food and travel expenses for all of your attendees, keep in mind that your budget will still need to account for the execution of two types of events.
Contact us for more information on types of events or for help deciding which one is best for you.
---
Our Solution for Virtual Engagement
Over the past year or more, the CES staff has worked diligently to learn the ins and outs of the virtual world. New updates like our virtual event platform have allowed us to expand our offerings and better support the online needs of our clients.
Recently, our new platform assisted us in hosting the Ross Positive Business Conference, a one-day virtual event that attracted over 500 attendees from more than 20 countries.
Hear what others are saying about its success:
For the first time, the Michigan Ross Positive Business Conference was produced as a live virtual event. We had over 500 attendees hailing from 28 states and 15 countries outside the U.S., with 23 presenters for a total of eight hours of content. Our expectations were set high for creating an engaging conference for our attendees and an experience as close to flawless as possible for our presenters. We knew we needed an exceptional collaborator, so we partnered with the U-M Conference and Event Services team.
We produced the event on the CES virtual conference platform using Zoom integration. The CES team was very knowledgeable about the platform and immersed themselves in our vision to build out our site. They were very creative in finding ways to execute details to help our attendees feel connected – with each other, the presenters, and the content. The support they provided for the two days of the conference enabled us to focus on producing exceptional and engaging sessions.
The conference was a tremendous success with glowing feedback from our attendees and presenters. We simply could not have produced our conference at this level without CES as our partner. Their knowledge level, attention to detail, seamless support, calm approach, and professionalism are unparalleled. And everything came together inside tight time constraints and within budget. I would trust them with any event.
---
Summer Programs 2022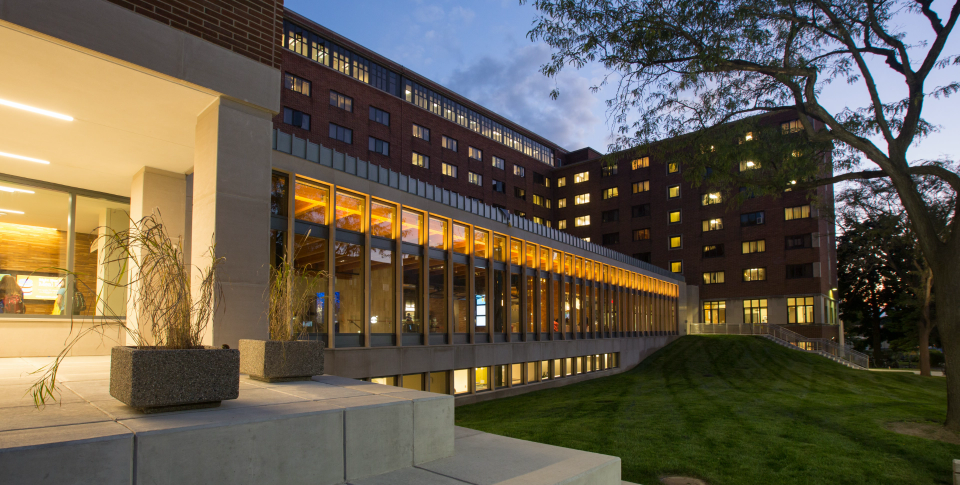 Summer has only just ended but it's already time to start thinking about summer programs for next year! Traditionally, CES has assisted over 220 groups in hosting a variety of programs at U-M—from academic programs for all ages to athletic programs for youth. And while the past two summers have been mostly quiet due to the pandemic, we're excited about supporting on-campus conferences and camps in the upcoming year.
Here are some quick tidbits about summer programs as you begin planning for 2022:
Residence Halls are categorized by youth, college-age and adult.
All youth are required to have a meal plan, which includes three meals a day.
College-age and adult groups can opt in for a meal plan or Blue Bucks.
Summer program attendees that stay in U-M Residence Halls and experience campus are more likely to apply to U-M.
Stays can be as short as one night and extend to as many nights as needed.
Residence Halls are available from mid-May through the end of the first week in August.
Contact us if you are interested in hosting a summer program.
---
U-M Tax Seminars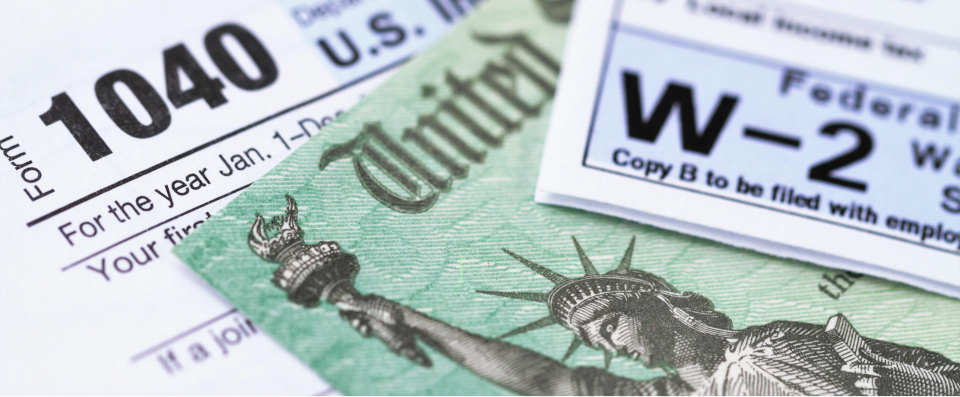 After much success with our first virtual tax seminar held last year, CES is again hosting three virtual sessions as well as two in-person sessions located in Michigan. Led by instructor Jim Sullivan, U-M Tax Seminars cover a litany of tax policies, laws, procedures and more. Additionally, they qualify Certified Public Accountants and Enrolled Agents for 15 IRS CE credits.
This year, we're also introducing a new basic tax preparation course (for tax professionals who are early in their career) in addition to our traditional advanced course (for seasoned professionals)!
---
Pappardelle Pasta with Roasted Butternut Squash, Spinach, and Fresh Sage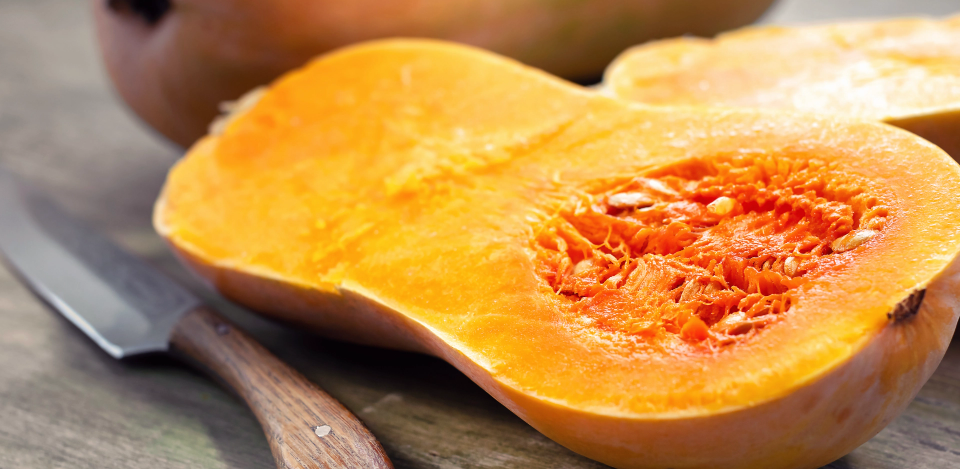 Pappardelle pasta goes perfect with thick sauces and it looks so pretty plated, too. In this dish, we love the flavors of the toasted walnuts complemented by sweet butternut squash, Parmesan cheese and fresh sage. If you're a fan of fall flavors like us, you'll enjoy this dish just as much as the season.
Yields: 2-4 people
Prep Time: 30 minutes
Cook Time: 30 minutes
Ingredients
1 cup butternut squash, peeled and seeded
2 cups spinach, stems removed
1 bunch green onions, rinsed and sliced
1 teaspoon fresh sage
⅛ cup walnuts, chopped and toasted
1 tablespoon olive oil
1 teaspoon salt
2 garlic cloves, minced
½ cup heavy liquid cream
1 teaspoon dry white wine
14 oz fresh pappardelle (or dried)
½ cup Parmesan cheese, grated
Freshly ground black pepper
Directions
Toss the butternut squash in a bowl with olive oil, salt and pepper. Place on a sheet pan and roast in the oven until lightly browned and fork tender. Remove from the oven and allow to cool.
While the butternut squash is roasting, bring a large pot with salted water to a simmer.
Heat tablespoon olive oil in a saute pan over medium heat. Add spinach and saute until slightly wilted. Add the cooled butternut squash, the minced garlic, and the green onions with a touch of salt and pepper, and toss together while continuing to saute.
Add the white wine. Reduce the wine by half and add the heavy cream. Bring this mixture to a boil, then reduce the cream by a quarter of the volume and turn to low heat.
Keeping the heat on low, add the grated Parmesan cheese and fresh sage. Add more salt or pepper to taste.
Cook the pasta in the salted boiling water until tender and drain. While still hot, transfer the pasta to the vegetable mixture and toss together.
Check the seasoning one more time before plating in your favorite bowls. Then garnish with the toasted walnuts, a little more grated Parmesan cheese and a touch more of fresh sage. Enjoy!
Want more great tips, tricks and inside information from Conference and Event Services? Visit our newsletter archive!