Fall 2018 Newsletter


In this issue
Venue Tip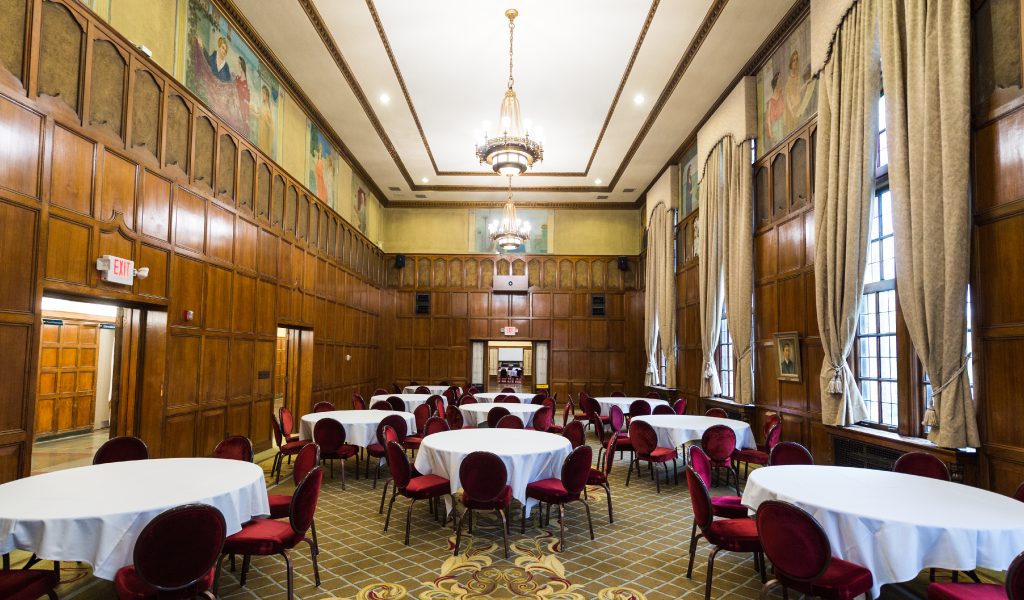 While the Union is closed, on-campus venues for meetings and events may be a bit harder to find. Here are three things
you can do to locate the perfect setting:
Plan ahead. The sooner you start looking for your event space, the more spaces you'll have to choose from.
Use the event space guide to quickly access more available on-campus locations.
Call us! We have a pretty good idea of what's available both on campus and off and we can make some suggestions. (734) 764-2000
Seasonal Celebration Planning
'Tis the season for fun and festivities! Our team has organized dozens of events over the years and we've gathered up all of our very best tips and ideas to share with you.
Six Tips for Personal Entertaining
Ten Steps to the Perfect U-M Celebration
Chef Russ' Apple-Glazed Turkey Breast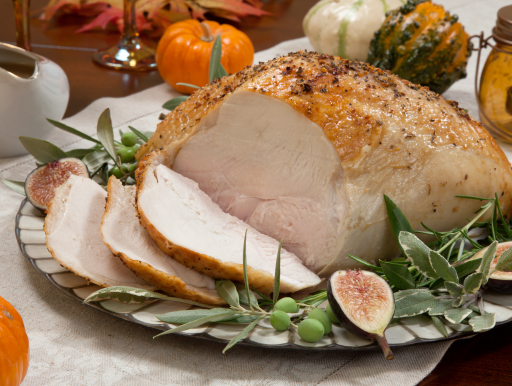 People are Talking
"I think the party was amazing this year. I have heard only compliments from everyone I talked to regarding the food and layout. Your staff was wonderful this year too. So helpful! Thank you so much for all the hard work you and your staff put into our party every year!"
Laura Woods; Oral Surgery
Holiday Reception, U-M Botanical Gardens
December, 2017
This annual event was attended by 140 guests and featured a strolling buffet of hors d'oeuvres, carving stations and a
dessert display. Catering was provided by M|Catering.
NTI Comes to Michigan

For the 10th straight year, the National Training Institute has come to the University of Michigan. Its seven-day event was one of the largest conferences in the history of the university. And that made it a financial success for the university and for the City of Ann Arbor. We're pleased to announce that, in July, NTI renewed its U-M contract for another five years.
Conference & Event Services provided all on-campus coordination and management for the conference, with services ranging from secure payment processing to onsite registration, catering, housing and transportation.
NTI by the Numbers
1,519 paid participants
469 unpaid participants (spouses, speakers, etc.)
615 on-campus guest rooms (North Quad)
10,000 Ann Arbor hotel room days
121 on-campus meeting rooms
115 participants in Rec Sports Challenge Program
57 student staff
3,000 C&E management hours
102 vendors at an off-site tradeshow
1,400 guests at the opening BBQ dinner
2,557 catered meals served over 5 days
---
November 1, 2018
Spotlight: How to Organize a Conference (Sold Out!)
Our next Facts & Snacks will be held in February. We'll be sending out invitations after the new year, so keep an eye on your inbox!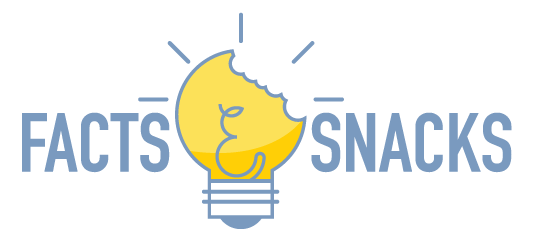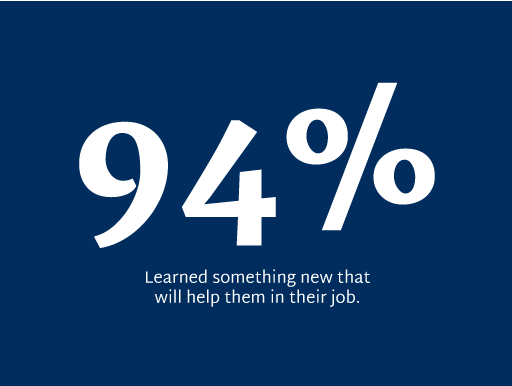 Facts & Snacks August Recap
We were delighted to have 143 of our campus colleagues join us for the first Facts & Snacks event. It was a great time to listen and learn from one another over a continental breakfast.
In addition to how-to presentations by C&E, M|Catering and M|Dining Sustainability, we hosted roundtable discussions on topics of interest as well as a Q&A session. If you'd like a copy of the Q&A, please send us an email and we'll get that to you right away.
Thanks to everyone who attended!
Off-Campus Seminars: A Case Study
For over 15 years, Conference & Event Services has been organizing, managing, promoting and staffing a series of tax seminars in and around the state of Michigan. We can provide the same sort of services for you, your organization, academic unit or department. Here's a starter list of how we can help.
Secure event locations and services.
Arrange all food service.
Develop and host an information/registration website.
Provide onsite registration and event management.
Duplicate all class materials.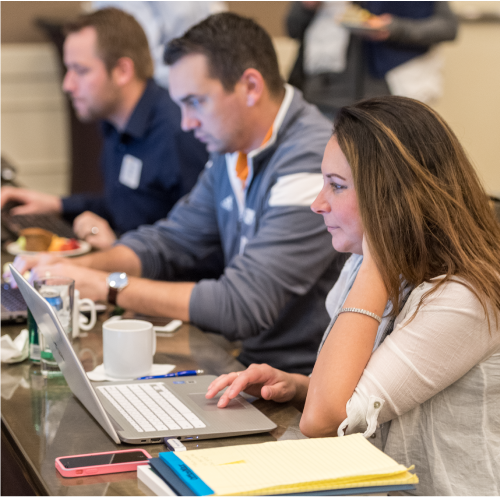 Standout Students!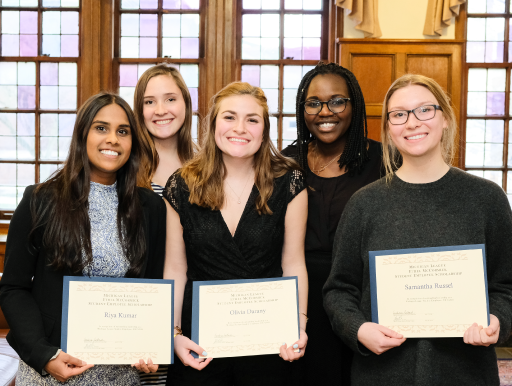 We are pleased to announce that five of our student staffers have been honored by the Michigan League with $3,000 scholarships. Congratulations to Clayr Owens, Ivy Ochieng, Riya Kumar, Olivia Darany and Samantha Russel.
These students were recognized for their leadership, academic/work/life balance and their dedication to their work at the Michigan League. Way to go!
Welcome, Russ Palmer
Executive Chef M|Catering.
Chef Palmer comes to the University of Michigan with more than 25 years of experience including chefing at the Four Seasons in Boston, and leading culinary teams for many of Walt Disney World Parks and Resorts' most popular dining destinations.
He is a graduate of the Culinary Institute of America, holds a Sommelier Certification and is a frequent participant in competitive culinary events.
Chef Palmer has a passion for all types of cuisine and enjoys menu design and development. To see and experience his culinary talents first hand, visit the all-new Maizie's Kitchen & Market in the Michigan League.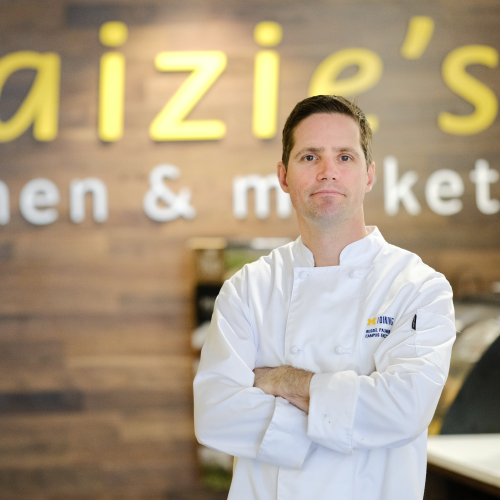 Featured Recipe
Red Cruciferous Salad with Grilled Chicken
Serves 8
Here's a quick, easy and delicious way to use fall and winter produce from the red family. They're packed with antioxidants such as Vitamins A and C, magnesium and fiber. In addition to the ingredients listed, you might also want to experiment with rhubarb, radicchio or red bell peppers.
Ingredients
3 cups red cabbage, shaved
3 cups red beets, medium dice
1⁄2 cup red onion, julienned
1 tablespoon mustard seed
2 tablespoons parsley, cleaned
4 to 6 ounces Chèvre cheese, crumbled
5 tablespoons red wine vinegar
2/3 cup canola oil
2 tablespoons Dijon mustard
3 tablespoons pure light amber honey
1 tablespoon fresh thyme, picked
1 tablespoon kosher salt
1 tablespoon ground black pepper
8 6-ounce boneless chicken breasts
Directions
Combine the shaved cabbage, diced beets, shaved radishes and julienned onions in a large bowl. Set aside.
Grill the chicken until the internal temperature reaches 165 degrees. Let the chicken rest for 10 minutes, then slice on the bias. Set aside.
In a separate bowl or food processor, combine the vinegar, mustard, honey, thyme, salt and pepper. Slowly add the oil until the dressing emulsifies.
Toss vegetables with dressing until well-coated. Garnish with grilled chicken, goat cheese and parsley sprigs.
Enjoy!