FALL 2017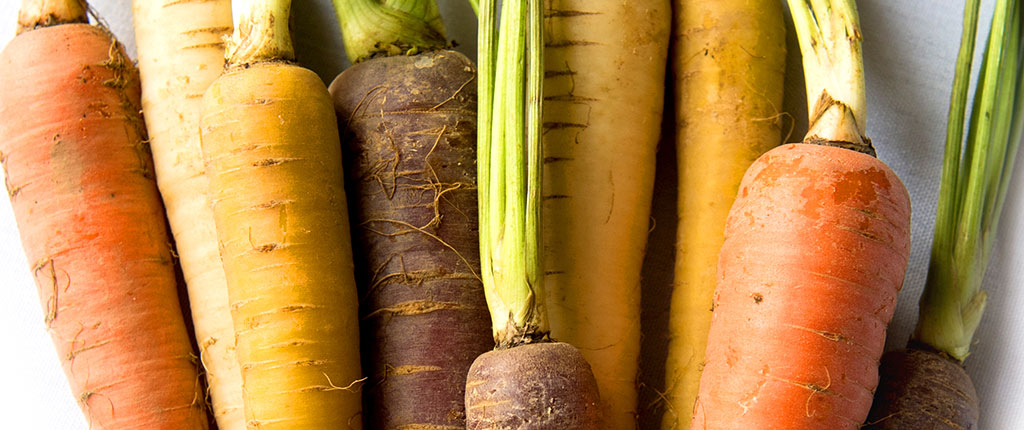 Crisp days, fall colors, autumn leaves, apple cider and Michigan football! For many, it's the very best season of the year. And we couldn't agree more. In this issue, you'll find news, food trends, ideas, a special recipe from Michigan Catering… and a chance to win an Autumn treat for you and your co-workers.
---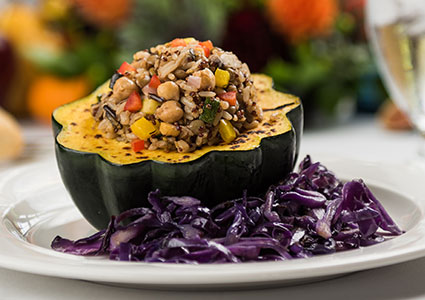 A MENU TO FALL FOR
Our mouths have been watering since we got our first peek at this celebration of Michigan's bountiful harvest.

Take a peek!
---

NEED-TO-KNOW NUTRITION
Allergies, special diets and nutrition awareness are increasingly important to our guests. Our partners in Michigan Catering and the nutritionists at M|Dining work with us to provide these helpful tools:
For buffet events, each dish includes a food label with the name of the dish and any allergens.
If you choose box lunches for your event, the box wrapper identifies sandwiches that are vegan, vegetarian, MHealthy or gluten-free.
You can find ingredients and a nutrition analysis for virtually any dish on the Catering menu on the M|Dining site.
Do you have guests with dietary concerns? We will work with our Registered Dietitian and chefs to provide specially prepared meals.
---
WINTER CELEBRATIONS
"I have used Michigan Catering for my department holiday party for the past 6 years and have them booked for this year's party as well. They are professional, courteous and easy to work with. The food quality and presentation has always exceeded my expectations. I would recommend them to everyone."
Laura Woods, Oral Surgery Department

About the Event: More than 130 faculty and staff members attended the Oral Surgery Department's 2016 Holiday Party at the Botanical Gardens. The menu included hot and cold hors d'oeuvres, salad, three entrées and two sides.
It's never too early to start planning your winter events. Talk to us!
---
CONFERENCE ROUNDTABLE
Want to expand your know-how? We're planning a free roundtable on conference management topics (date tbd). You'll be able to ask questions and pick up some valuable tips from our conference experts. Sound interesting? Please complete our brief questionnaire and you could win Spiced Apple Cake for ten! See it on the fall menu.

ENTER NOW!
AND THE WINNER IS…
In our last issue we asked, "What's your favorite place to host a campus event." 36% of you said the Michigan Union, followed by the Michigan League and Pierpont Commons at 18% each. The drawing was won by Sheila Terrones from the School of Public Health who will receive breakfast pastries and coffee to share with her department. Congratulations, Sheila!
---

GO BLUE TAILGATING
The football season is in full swing, but there's still time to plan a memorable tailgate party. Call us for options, ideas and venues. 734-764-2000
---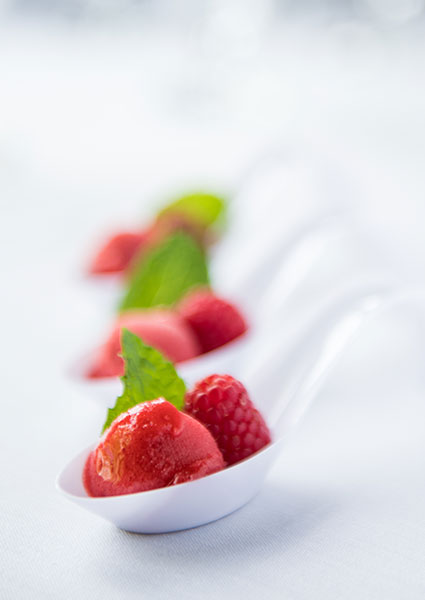 BY BARB NIEMI
I admit it: I live, breathe and, yes, eat information on food trends. I'm a food geek, so it's not surprising that a recent article from the National Restaurant Association caught my eye. Chefs from the American Culinary Federation were asked to predict the food trends for 2017. Interestingly, you'll see that many of the top twenty trends have already surfaced right here at U-M.
House-Made Foods
Five of the top-twenty trends were house-made foods: charcuterie, condiments, pickles, sausage and ice cream. We're not at all surprised. Our guests often enjoy M|Catering's house-made gelato (chocolate, strawberry, vanilla bean or green tea).
Another trend to try is tiny scoops of sorbet between courses. Raspberry is beautiful and refreshing. Or choose zingy pineapple.
Ethnic Foods
The ACF chefs identified five ethnic food trends ranging from street foods and ethnic breakfast foods to African flavors and ethnic spices. With that in mind, you might enjoy Tofu Bahn Mi, Chicken Tikka or our Asian Vegetable Salad at your next event.
Children's Meals
Three of the top twenty trends were focused on children's meals that are healthful, whole grain or gourmet items. Our chefs would like your suggestions and ideas about additions to our children's menu. Please give us your thoughts!
Grains
Finally, while it appears that once-hot black rice and quinoa trends are beginning to fade, two items that made the top twenty are ancient grains (such as kamut, spelt, amaranth and lupin) and protein-rich grains. Did you know the "M"ultigrain Pilaf includes wild rice, quinoa, barley, farro and red Bhutanese rice?
The upshot of all this? The classics will always be the classics and our guests will continue to love them, but if you want to spice up your event with a culinary trend, you know who to call: 734-764-2000.
You can read the entire article here.
Barb is the Associate Director of Event Operations for Conference & Event Services. She is a self-described foodie and has hosted thousands of events since joining U-M in 1986.
---

STAFF NEWS
We're excited to welcome three new members to our team. Read all about them!
Jennifer Pomerantz
Full Conference and Summer Operations Manager

jpomer@umich.edu | 734-763-6584
An Ann Arbor native, Jennifer brings 10+ years in hospitality and event planning to Conference & Event Services. She attended Bowling Green State University, earning a Bachelor's degree in Business Administration with a specialization in Hospitality Management. Jennifer spent many years in the luxury hotel sector (St. Regis and Ritz-Carlton) before returning to Ann Arbor to work for a well-known local catering firm. She joined the University in 2017.
Mary Saah
Sales and Business Development Coordinator
maryms@umich.edu | 734-764-4276
Mary attended Western Michigan University where she graduated with a Bachelor's Degree in Business Administration and a double major in Political Science and Advertising and Promotions. She has held management positions with Enterprise Rent-A-Car and Bed, Bath and Beyond and also worked in recruiting for an international IT consulting firm.
Michael Sydlowski
Associate Director of Sales
sydlowsk@umich.edu | 734-647-2791
Michael has extensive experience in contract negotiation, sales, strategic planning and personnel management. He served as the General Manager of Freedom Hill Amphitheatre and was responsible for sales, marketing, operations, guest services, PR and finance. He also served as the V.P. of Sales and Marketing at Michigan International Speedway where he managed a team of 18 full-time employees. Michael's resume also includes university experience, having worked at the University of Toledo, Old Dominion University, the University of Nebraska at Omaha and Kent State University.
---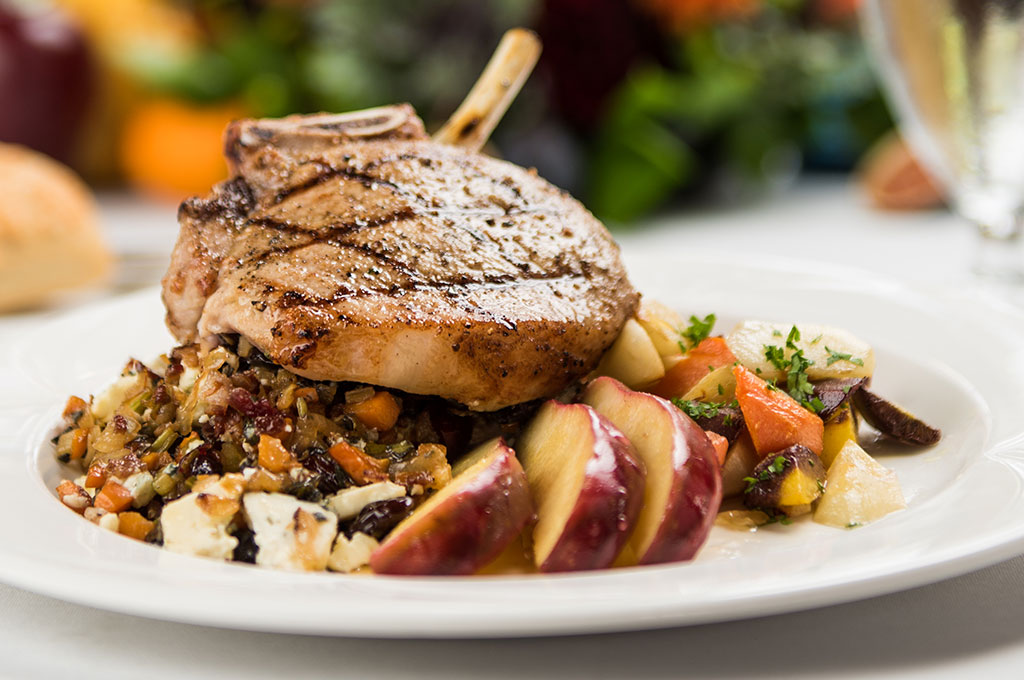 STUFFED PORK CHOPS WITH BUTTERNUT SQUASH RISOTTO AND ROASTED ROOT VEGETABLES
This bone-in, double cut pork chop is stuffed with a dressing of walnuts, Michigan cherries and bleu cheese and finished with a roasted apple cider glaze. Butternut squash risotto and roasted root vegetables complete this savory autumn dinner. This recipe comes to us from Anthony Polito, a Chef de Cuisine with Michigan Catering.
Pork Chops
4 10 ounce double cut pork chops
¾ cup dried cherries
½ cup bleu cheese
¾ cup walnuts
¼ cup small diced carrots
¼ cup small diced onions
¼ cup small diced celery
2 cups cubed dried bread
1 ½ cups chicken stock
4 fresh sage leaves, chopped
Olive oil
Salt and pepper to taste
Instructions
Cut a pocket into each pork chop. Rub with olive oil, salt and pepper, inside and out. In a separate pan, sweat off the carrots, onions and celery. Add sage leaves; season with salt and pepper. Add bread and toss. Add walnuts, cherries, cheese and stock; mix well and set aside to cool. When cooled, stuff the pork chops, then pan sear, grill or oven bake the chops (at 350 degrees) until internal temperature reaches 165 degrees.
Risotto
2 cups Arborio rice
3 cloves garlic, minced
1 large shallot, minced
2 cups butternut squash, peeled and diced
2 ½ cups chicken stock, brought to a boil
3 tbsp butter
2 tbsp olive oil
½ cup heavy cream
½ cup shredded parmesan
Instructions
Preheat oven to 375 degrees. Peel and cube the squash. Roast at 375 degrees until desired tenderness. Puree half the squash; set aside the remaining diced squash. Over medium heat, sweat off the garlic and shallots. Add rice and cook for 3 to 5 minutes, stirring constantly. Gradually add the hot chicken stock; continue to stir and cook until most of the liquid is absorbed. (Tony's Tip: Add the stock slowly in multiple applications until all of the stock is incorporated. This prevents the risotto from getting too starchy.) Add pureed squash and heavy cream. Reduce until the liquid is almost gone. Finish with the grated parmesan and top with the diced roasted squash.
Root Vegetables
1 purple carrot
1 orange carrot
1 parsnip
1 turnip
Olive oil
Salt and pepper
Instructions
Cut vegetables into desired cut. Toss with olive oil and season to taste with salt and pepper. Roast at 375 degrees for approximately 15 minutes or to desired tenderness.
Cider Glaze
2 apples, each cut into 8 slices
Salt and pepper
½ cup brown sugar
4 cups apple cider
½ cup honey
Instructions
Place honey, brown sugar and apple cider into a heavy bottom sauce pan. Cook over medium heat until reduced by half. Coat apple slices with salt, pepper and the honey/sugar/cider mixture. Place on a cookie sheet lined with parchment paper. Bake for 12 minutes at 375 degrees. Set aside until you are ready to plate your entrée. Garnish the entrée with fried sage leaves, rubbed and sprinkled on the plate.
Serves 4.
---