Fall 2016 Updates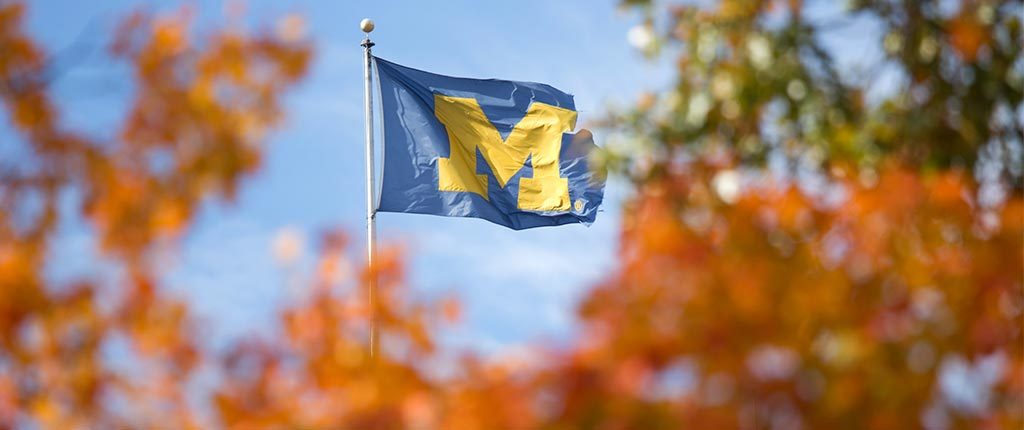 ---
It's Tailgate Time!
Kick-off the football season with a tailgate party.
An Early Bird breakfast buffet is just right for noon starts ($18/person).
Choose the Linebacker Buffet with all the trimmings for a midday game ($20/person).
Warm up a night game viewing party with our Touchdown Thrill Grill ($24/person).
Or talk to us about a unique menu to wow your party crowd.
BONUS! Book any new tailgate event between now and September 30 and we'll add assorted cookies to your menu at no additional cost.
---
Holiday Party Fare


'Tis the season to think about your holiday gathering. From small dinners to ballroom-sized parties, we have a menu to fit your budget and your party theme. Talk to us or see our holiday menu.
---
Picture Your Meeting Here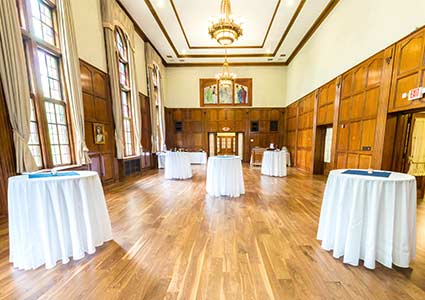 Need to book a room for a meeting or event? Take advantage of the robust venue viewer on our website. It's filled with new images of every one of the 42 rooms in the Michigan Union, Michigan League or Pierpont Commons. Just click on a location, then select any room to see photos, room layout options, capacity and rental rates.
---
How To: Host an Outdoor Event


It's a lovely time of year for an outdoor celebration or tailgate party. So how do you go about reserving an outdoor space on campus?
First, get in touch with one of the three organizations who oversee outdoor campus spaces. They can tell you what's available, work with you on reserving a space and fill you in on any requirements or limitations.
Your next step is to begin planning all the elements you'll need to host your event. Here's a partial list to get you started.
Chairs and tables
Linens
Sound system
Outdoor heaters
Tents
Décor/Flowers
Catering
Invitations and RSVPs
If you need a hand with planning or catering, give us a call. We're here to help. 734-764-2000. And good luck with your event!
---
Pleased to Meet You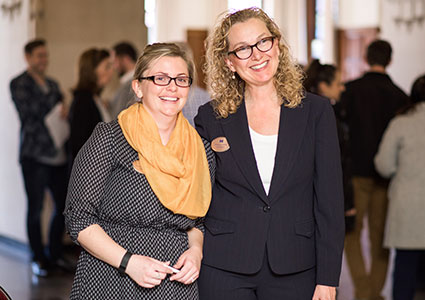 The Conference & Event Services staff is here to make your next meeting, conference or event a success—to help you find the perfect venue, coordinate your catering needs and, in general, provide services that make your job easier. We invite you to visit our staff page to learn about the people who make events happen at U-M. We would be pleased to meet with you at any time to discuss your event needs.
---
From the Kitchens of Michigan Catering
Local orchards (and M Framers Markets!) are bursting with Michigan's favorite fruit: crispy, crunchy apples. And what better way to celebrate autumn's bounty than with this beloved dessert: Apple Crisp. The recipe comes to us from Eric Mughannem, a chef de cuisine for Michigan Catering. "For the best texture and just the right amount of sweetness, I like to use a tart/crisp apple. Honeycrisp, Granny Smith, Jonagold and Braeburns are all good choices."
Apple Crisp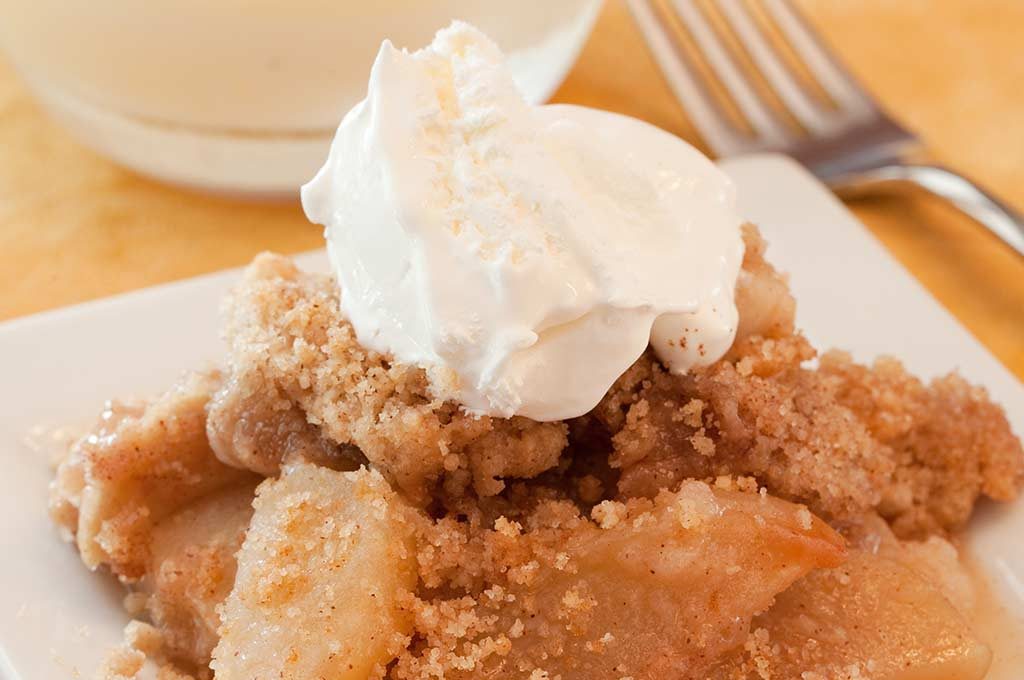 Filling
6 baking apples, peeled, cored and cut into wedges
1 tablespoon lemon juice
½ cup sugar
2 tablespoons flour
Topping
1¼ cups flour
½ cup rolled oats
½ cup light brown sugar
½ teaspoon ground cinnamon
¼ teaspoon salt
12 tablespoons butter (1 ½ sticks), chilled and cut into small pieces
½ cup nuts, coarsely chopped and toasted
Instructions
Preheat the oven to 350°F.
For the fruit filling: In a large mixing bowl, toss together the apples, lemon juice, sugar, and flour. Pour the apple mixture into a buttered 2-quart baking dish and set aside.
For the topping: In a large mixing bowl, mix the flour, rolled oats, brown sugar, cinnamon, and salt. With a food processor, a pastry blender, or your fingers work the butter into the flour mixture just until it comes together and large clumps form. Fold nuts into mixture.
Sprinkle the topping evenly over the fruit. Bake the apple crisp until the fruit is bubbling and the topping is golden brown and crisp, about 45 minutes.
Serve the crisps warm with vanilla bean ice cream or fresh whipped cream, if desired.