Fall 2023 Newsletter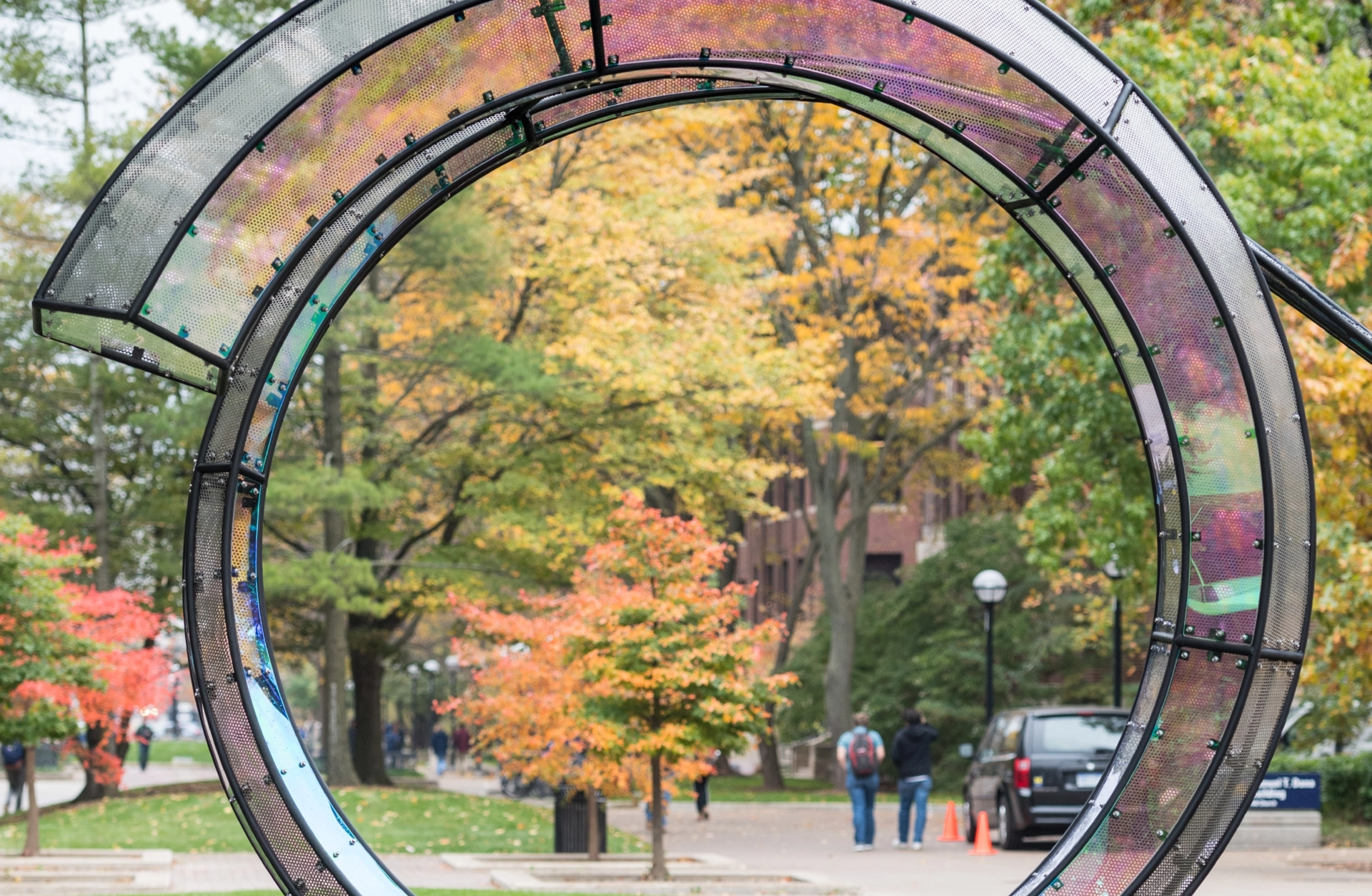 In This Issue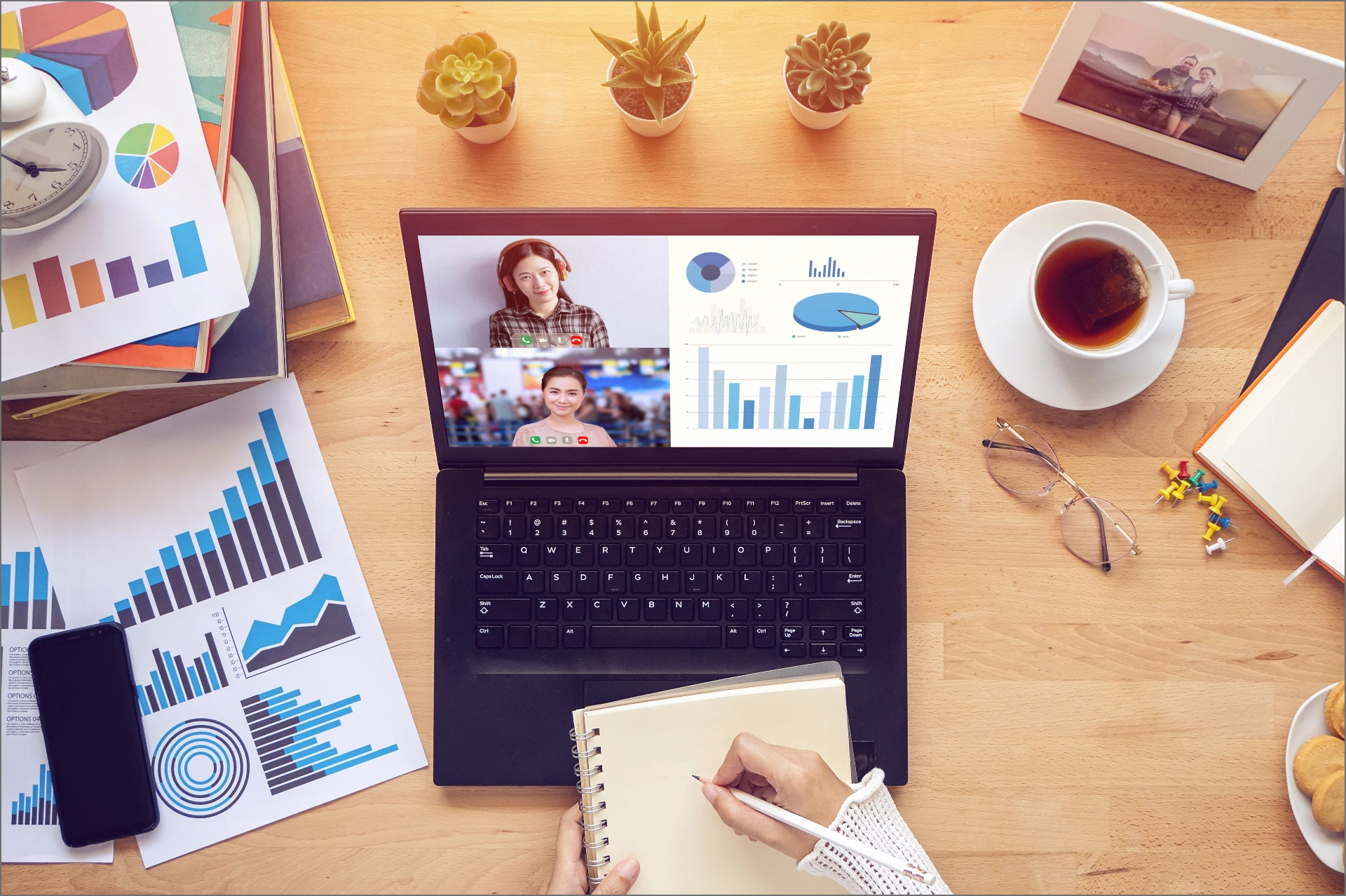 Complete our Poll!
We want your feedback! If you could take a minute to complete our poll, we'd greatly appreciate it.

Loading ...
---
2023 Summer Program Recap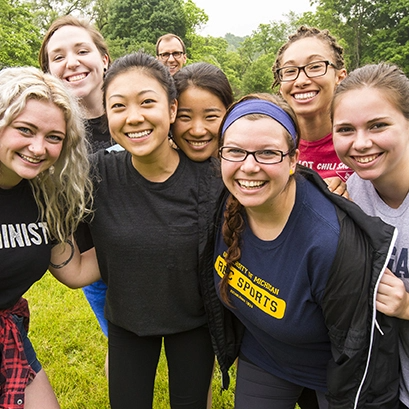 Each summer we team up with Michigan Housing and Michigan Dining to host awesome summer programs and camps!
This summer we ran a full, in-person schedule with nearly 170 overnight camps. Groups ranged from as few as 5,988 participants to over 92,264.
Looking to host your summer program with us next year? Our one-stop-shop includes meal plans, ample space to run your program, meeting room coordination, group outings, and more. And if you're looking to stay overnight, we can also arrange lodging in residence halls or hotels to accommodate your guests.
Save your spot and start planning with our team today!
---
Dining and Catering Win Awards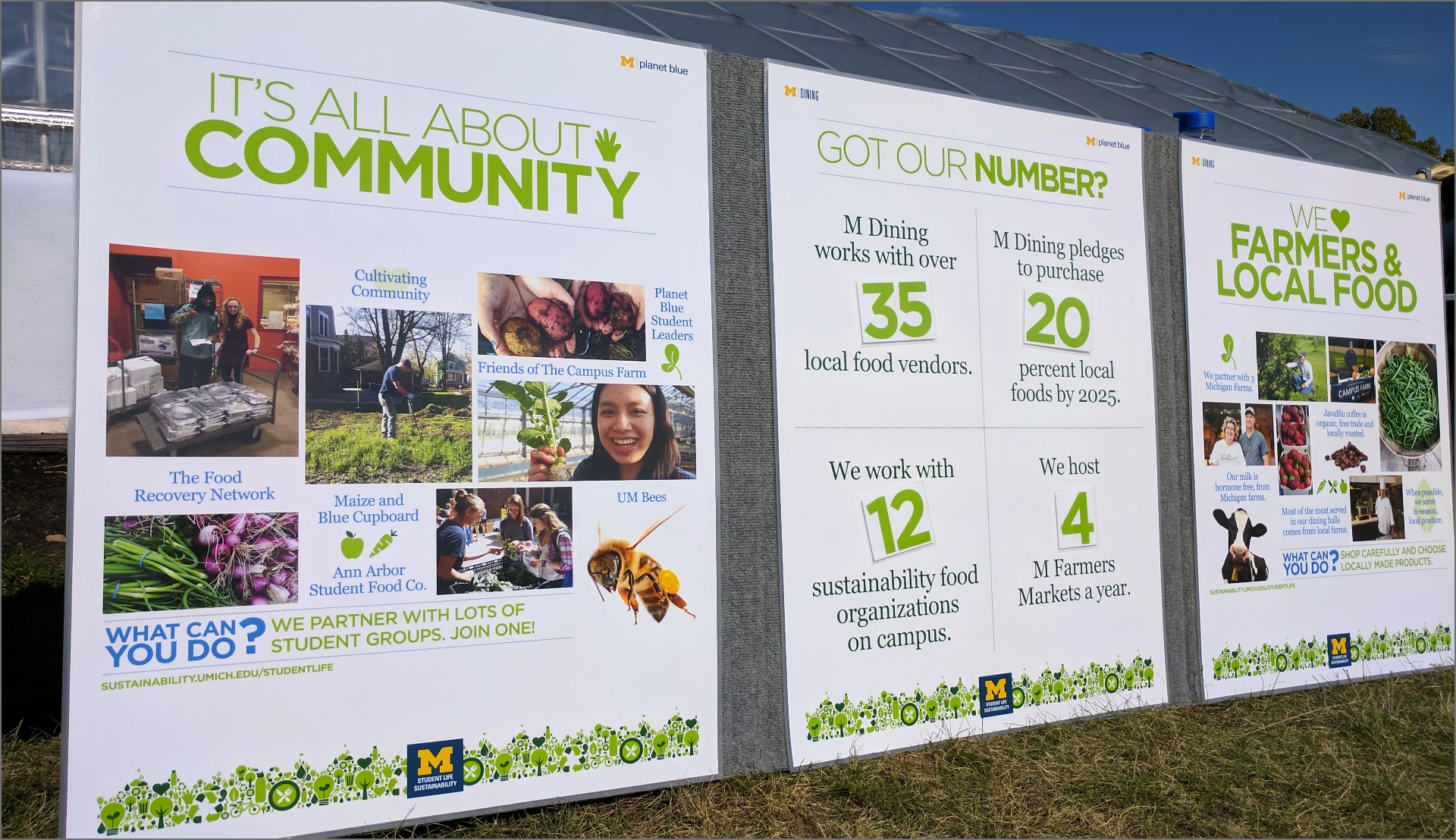 In July, Michigan Dining and Michigan Catering proudly accepted prestigious awards at the National Association of College & University Food Services Conference. The awards recognized their remarkable achievements in sustainability and special event catering, highlighting their dedication to the university's mission and goals.
Outreach and Education in Sustainability
Michigan Dining was presented with the gold award, the highest honor, for their exceptional work with the Graham Sustainability Institute's Carbon Neutrality Acceleration Program (CNAP) to reduce greenhouse gas emissions on campus. Their initiatives such as carbon labeling and "Sustainable Mondays" have been instrumental in encouraging and educating the U-M community to make sustainable food choices.
"The project of carbon labeling our menus supports the efforts to be socially responsible while contributing to environmental sustainability," said Keith Soster, Michigan Dining's director of sustainability, student & community engagement. "Michigan Dining is proud to support academic and student engagement through research collaborations that contribute to our campuses' sustainability goals."
Special event in Catering
Michigan Catering received a bronze award for their 2022 Culinary Council Chefs' Summit event in the catering special event category. This spectacular event brought together chefs from across the country to receive hands-on training from Michigan Dining's Big Ten-best of 18 certified executive chefs. The event was an enormous success, highlighting their exceptional efforts in creating and executing events with the highest level of attention to detail, creativity, and service.
"Receiving this award is a huge honor for Michigan Dining's Catering Department," said Director of Catering Operations Devon Janks. "Our team continues to push the boundaries and create events that go beyond our clients' expectations. This award is a testament to their hard work, dedication, and passion for providing the best possible experience for our guests."
See highlights from this special event!
Congratulations to Michigan Dining and Michigan Catering on these well-deserved awards! Your dedication to sustainability and special event catering inspires us all.
---
Myth vs Fact
When you think of registration services, what comes to mind? We can assure you it's more than just handing out name badges. You might be surprised to learn that registration services play a crucial role in event planning and execution. From managing attendee data to taking online payments, it's an integral part of ensuring a successful event. And guess what? We can assist with any or all of the registration services you need.
Sound too good to be true? Check out this video segment to learn more!
---
Partner Spotlight: New Zoom Rooms at Palmer Commons
Ever had a virtual or hybrid meeting ruined by technical issues? It's the worst! But don't worry, you're just a click away from solving your technology troubles. Book a room at Palmer Commons today and host seamless virtual meetings tomorrow!
Palmer Commons is a Conference and Community Center in the University of Michigan Life Sciences Complex. It's right at the intersection of U-M's Central and Medical Campuses, which makes it convenient for everyone in the university community.
And, they just added Zoom Rooms! These conference rooms have top-of-the-line video conferencing technology, plus an experienced support team to show you how it all works. Whether you plan to collaborate with colleagues, catch up with friends, or study with a group, rest assured you'll be able to stay focused on your content and your attendees—without interruptions.
Here are a few features and benefits:
Smart TVs with touchscreen control panels
A built-in HD camera that tracks whoever is speaking
A built-in audio bar that ensures everyone can be heard
The option to have your meeting live-streamed or recorded
Supportive staff to guide you through every step of the process
If you have questions or want to book a space, please contact 734.615.9259 or palmereventservices@umich.edu.
---
Conference Recaps
Symposium on Radiation Measurements and Applications (SORMA)
In late May, the Symposium on Radiation Measurements and Applications (SORMA) returned to Ann Arbor for the first time since the pandemic. Just over 200 people attended the multi-day conference, which included a reception at the Jack Roth Stadium Club, a tour of the Big House, dinner at the Henry Ford Museum in Dearborn, and day sessions at the Michigan League.
Check out some of the highlights!
National Graduate Research Polymer Conference (NGRPC)
One of the country's largest student-run polymer research conferences, the National Graduate Research Polymer Conference (NGRPC) was established for graduate students to network and present their work.
This year's three-day conference was hosted at the Michigan Union, and CES had the pleasure of assisting with registration. Attendees enjoyed an opening reception in the Ballroom, followed by various conference activities held in rooms throughout the Union building. Michigan Catering was onsite to provide breakfast, lunch, and dinner. For lodging, attendees stayed in U-M residence halls and local hotels just a short walk from the Union.
Thanks to the U-M Macromolecular Science and Engineering Program for partnering with us for this special, student-run conference.
---
Save the Date: Facts & Snacks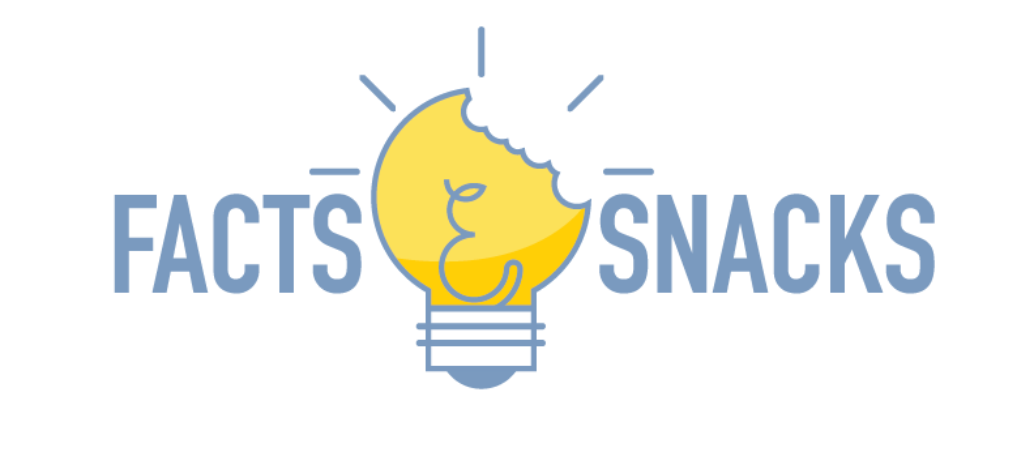 November 16, 2023
8:15 a.m. – 9:30 a.m.
Rogel Ballroom, Michigan Union, 2nd floor
In-person only
Free to attend
Join us for our November Facts & Snacks! We'll be covering catering and sustainability, as well as conference registration. Plus, we'll share additional tips to help with your event planning needs.
---
Five Ways to Enjoy Fall
It's that time of year when the leaves begin to change and the air turns crisp, making it the perfect opportunity to enjoy fall activities. Here are some fun places to check out this season!
Named by "Hour Detroit" magazine as one of the 101 places to visit in the Detroit metropolitan area, this is the perfect spot for finding locally grown, apple-inspired treats.
Make lasting memories with your loved ones! Wiard's is located in Ypsilanti and offers a corn maze, wagon hayrides, a haunted thrills park, and much more.
Spend time on the trails or learn about native plants of the Great Lakes. You can also check out their fun calendar of events (with something for everyone!).
Our last stop is Manchester! Visit these family-owned operations to pick pumpkins, find produce, feed animals, and more. Then take a fall drive through Irish Hills and enjoy the colorful scenery.
Wherever you go, be sure to take a moment to appreciate fall and embrace nature during this magical time of year. Have fun!
---
Summer Wedding at The Michigan League

When the time came for Greg and Allie (Stellon) Miller to plan their wedding, they had a pretty good idea of where they wanted to tie the knot. Returning to their alma mater felt right and, after seeing the Michigan League, they knew it was the perfect spot for their big day.
The grand, spacious Ballroom was stunning and had plenty of room for their 250 guests. There were also smaller rooms and hallways great for catching up with family and friends. Best of all, they could use rooms at the Inn at the Michigan League as an added convenience.
The couple married on July 8, 2023. It was the most beautiful day for a summer wedding with Michigan's campus in full bloom. Inside, the Ballroom featured elegant flowers and table settings. Guests enjoyed a delicious menu prepared by Michigan Catering.
"We were so impressed with the League on our wedding day! All the staff did a spectacular job and made it look so effortless. The event coordinators were organized and anticipated our every need."
When asked about their most memorable moment, it was unanimous: "Being on the dance floor with family and friends. Our grandmothers danced with us for the Macarena, which was so funny and cute!"
Thank you to event manager Tonya Tuitman and everyone else who helped make this wedding a memorable day for Greg and Allie!
Getting married? Let's start planning!
Photography: @adamandbecca | adamandbecca.com
---
Staff News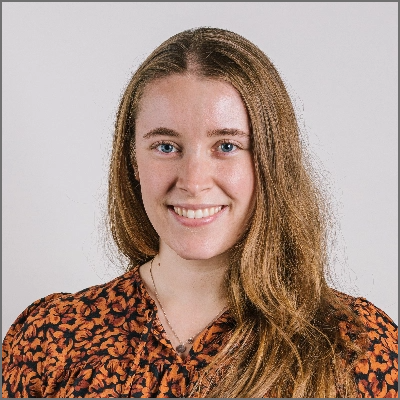 Amanda Austin joins Conference & Event Services as a Meeting and Special Events Assistant. Previously, she spent four and a half years at Safe Haven Ministries, where she oversaw the health and safety of their residents as a residential program coordinator and managed pantry drives, donations, and general client needs. Amanda obtained a degree in social work from Grand Valley State University. When she's not working, you can find her spending time with family and friends, hiking and camping, playing board games, enjoying concerts and music, and going to new restaurants.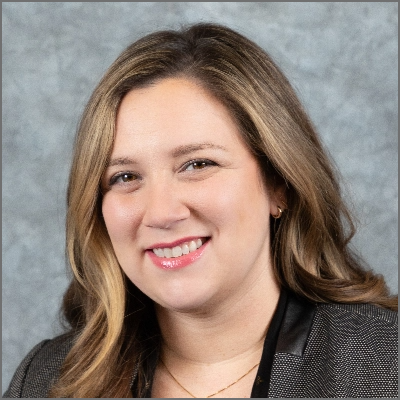 Emily Bailey joins Conference & Event Services as Event Manager. Most recently, she served as general manager and catering director for food services at U‑M Dearborn. Emily obtained a degree in hospitality and tourism management from Grand Valley State University. When she's not working, you can find her baking.
---
Featured Recipe

Stuffed Pork Chops With Roasted Apple Cider Glaze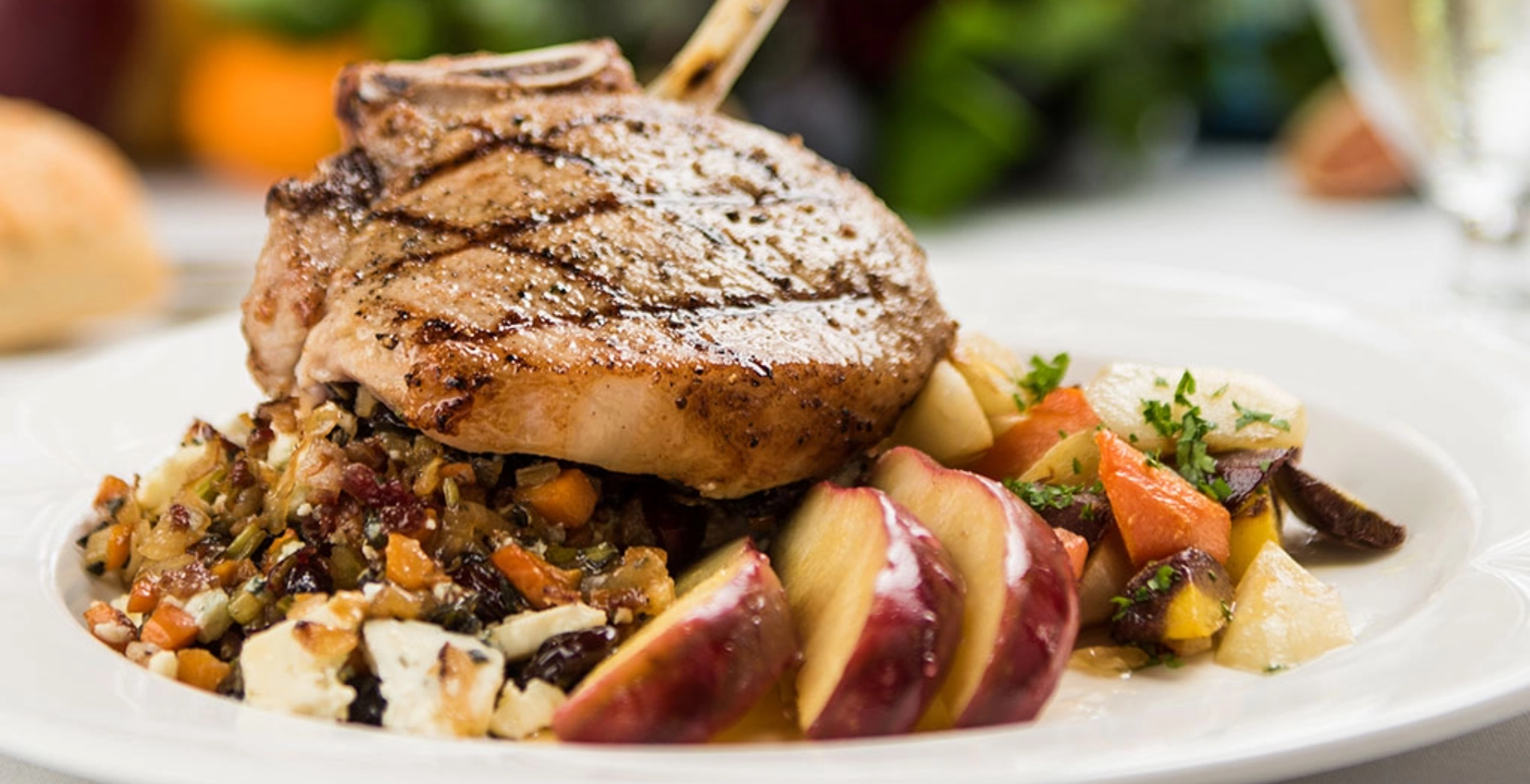 Fall is a great time to enjoy fresh, in-season produce like butternut squash and root vegetables. When combined with the exquisite flavors of stuffed pork chops topped with a roasted apple cider glaze, it creates a delectable meal that will leave you wanting more.
Serves: 4
Pork Chops (Baked or Grilled)
4 10-ounce double-cut pork chops
¾ cup dried cherries
½ cup bleu cheese
¾ cup walnuts
¼ cup small diced carrots
¼ cup small diced onions
¼ cup small diced celery
2 cups cubed dried bread
1½ cups chicken stock
4 fresh sage leaves, chopped
Olive oil
Salt and pepper to taste
Roasted Apple Cider Glaze
2 apples, each cut into 8 slices
Salt and pepper
½ cup brown sugar
4 cups apple cider
½ cup honey
Directions
Cut a pocket into each pork chop and rub inside and out with olive oil, salt, and pepper.
In a pan, saute the carrots, onions, and celery. Toss in the remaining ingredients and season with salt and pepper to taste. Mix well and set aside to cool.
Stuff the pork chops with the cooled mixture, then pan-sear over medium-high heat on both sides.
Grill or oven-bake at 350°F until the internal temperature reaches 165°F.
While the chops are cooking, take a heavy-bottom saucepan and add the honey, brown sugar, and apple cider. Cook over medium heat until reduced by half.
Coat apple slices with salt, pepper, and the saucepan mixture.
Place on a cookie sheet lined with parchment paper. Bake for 12 minutes at 375°F.
Plate the stuffed pork chops and top with the roasted apple cider glaze.
---
Side Dishes

Butternut Squash Risotto and Roasted Root Vegetables
Risotto
2 cups Arborio rice
3 cloves garlic, minced
1 large shallot, minced
2 cups butternut squash, peeled and diced
2½ cups chicken stock, brought to a boil
3 tablespoons butter
2 tablespoons olive oil
½ cup heavy cream
½ cup shredded Parmesan
Root Vegetables
1 purple carrot
1 orange carrot
1 parsnip
1 turnip
Olive oil
Salt and pepper
Direction
Preheat the oven to 375°F.
Peel and cube the squash, then roast until desired tenderness is reached. Once cooked, set half of the diced roasted squash aside. Puree the other half and set aside.
Add the chicken stock to a pot and bring to a boil.
In a separate pan, saute the garlic and shallots over medium heat. Add the rice and cook for 3 to 5 minutes, stirring constantly. Slowly add the hot chicken stock, in gradual applications, until incorporated (this prevents the risotto from getting too starchy). Continue to stir the ingredients until most of the liquid is absorbed.
Add the pureed squash and heavy cream to the rice mixture. Reduce until the liquid is almost gone.
Cut root vegetables into desired cut. Roast at 375°F for approximately 15 minutes.
Top the risotto with grated Parmesan and the remaining diced roasted squash.
Plate both sides next to the entree and enjoy.
---
Want more great tips, tricks, and inside information from Conference and Event Services? Visit our newsletter archive!