Custom Backgrounds for Zoom Meetings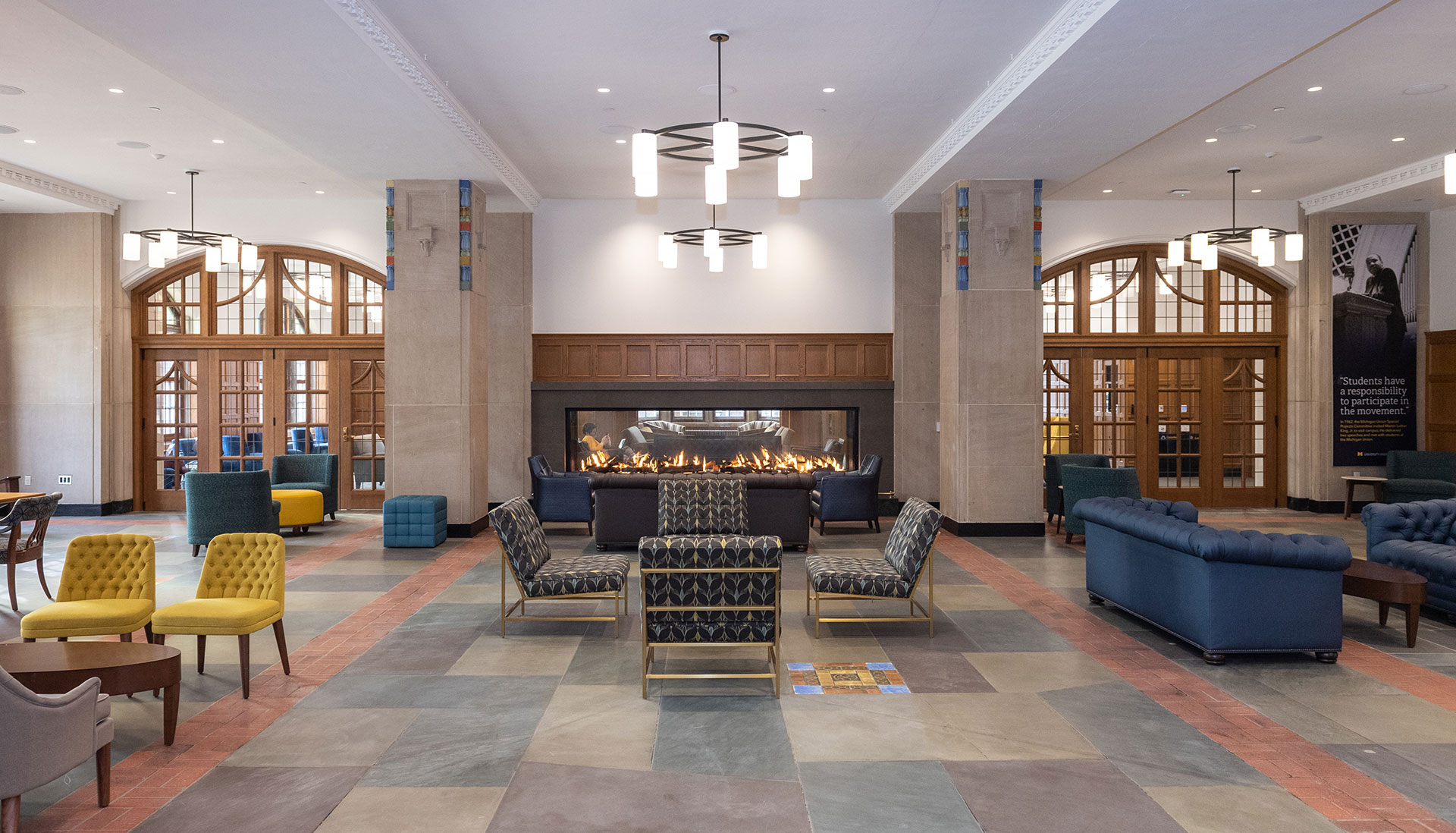 Many professionals have attended virtual meetings now and then, but as virtual meetings become more widespread, you might find yourself wanting to change up your background.
We've put together a selection of our most popular meeting rooms in the Michigan Union, Pierpont Commons and the Michigan League. And if you'd rather meet out in the sunshine, we added some images of our buildings, too.
Changing your Zoom meeting background is simple. To download a background from this page:
Click one of the images below to open the full size version
Right click and choose "Save Image As…" and save to your computer
Then upload the image to Virtual Backgrounds. (It is located in Settings.) Zoom has provided detailed instructions